Home
»
Internet
BackBlaze a Great Cloud Backup Option
Of course, I use TIME MACHINE to auto back up TakeFiveADay.com but you can't not have a backup of your backup, right?
BackBlaze is nicely priced – for one user and one access, it's $5 a month for UNLIMITED BACKUP! A hard price to beat. That part is really straightforward, you get an added menu item and there are a bunch of settings including files you don't need backed up or you can do it incrementally for less important files next month (as not to go over your internet carrier's limit) …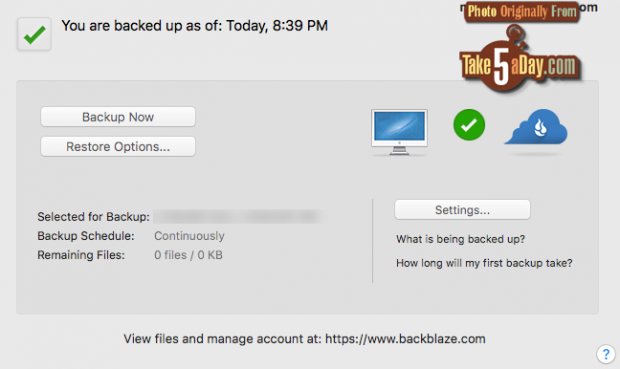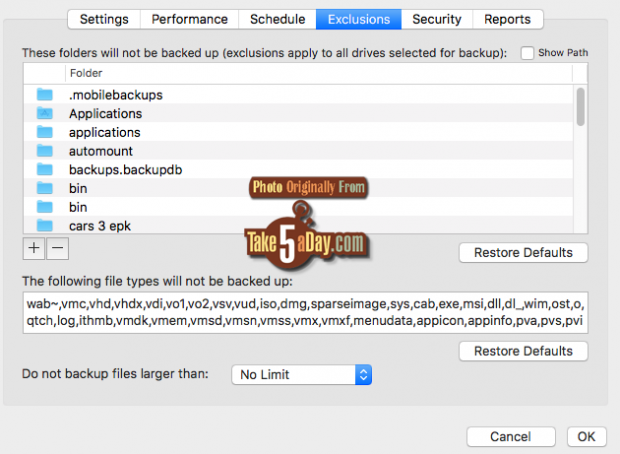 What's great is it keeps everything in your file structure so if you just need to grab a few files or access your desktop on the road – just log in and click through the levels to find your files and click on download – for instance if you tossed a file away but BackBlaze has not updated (you set the time of backup if you want).
All your files are encrypted with 2 levels of signin.
While most every cloud backup services offer this – BackBlaze offers an amazing NEXT LEVEL option – what if you lose an entire drive (as happened to me) – sure, you can spent hundreds of hours downloading your drive and racking up internet charges or amazingly enough, they will put it all on a HARD DRIVE and send it to you – net FREE!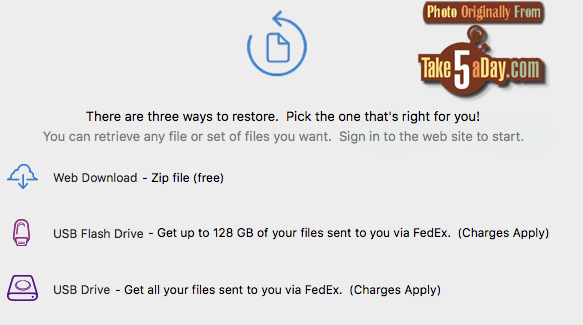 Just click on USB drive and they will mail you a 1 TB hard drive! You do pay $189 upfront but if you return the drive within 30 days, you get a refund of $189!
Here is the box they sent with my files! YAY! 🙂
You can keep the drive, its tiny and very portable so it's a little more expensive than you'd pay for a puck sized HDD but not much more but again, mail it back in 30 days and they REFUND EVERYTHING!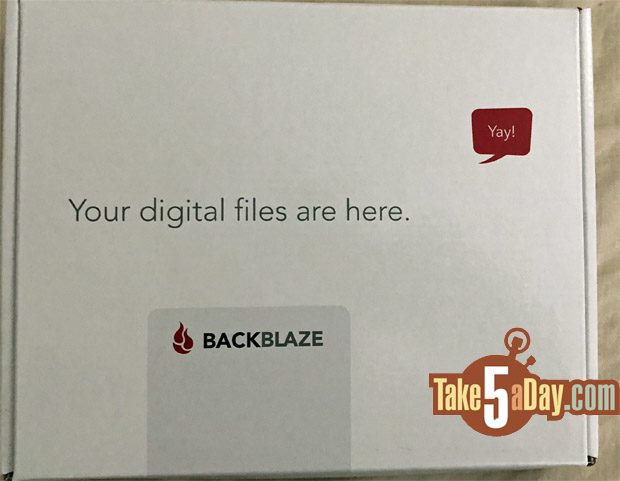 Amazing service! So, if you have a few TB's of files to back up – I highly recommend it as they thought through what happens if you need your files back – it seems easy when you are uploading a few TB's of files over a few months but if you need it all back? You can get it all back in a few days and a quick copy instead of wiping out your bandwidth in re-down loading a few hundred thousand files … so all these important historical records were saved FOREVER!
CHECK out BackBlaze HERE and we get a reward for sending you if you sign up so THANKS IN ADVANCE!