Home
»
Mattel Disney Pixar Diecast CARS 3
Mattel Disney Pixar CARS 3: Bobby Swift Swiftly Switches to Variant Status
Thanks "Samuel K." for the heads up, the Thailand re-release of Bobby Swift is definitely a variant.
It's hard to tell when next to each other, he definitely more purple than mauve (left is 2017 Booby Swift).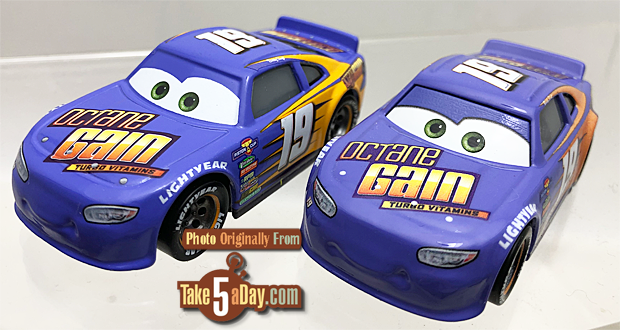 Also his windshield has a dark outline so it looks pushed in but its just the black outline casting a slight shadow – his eyebrows actually have metallic flecks and his eyes are slightly gray instead of blue – if it was just the eyes, I would say me'h but along with everything else, he;s a variant. The side decals are a tad more orange in the 2018 version.
You can see ir better here – he also has lower eyelid lines now.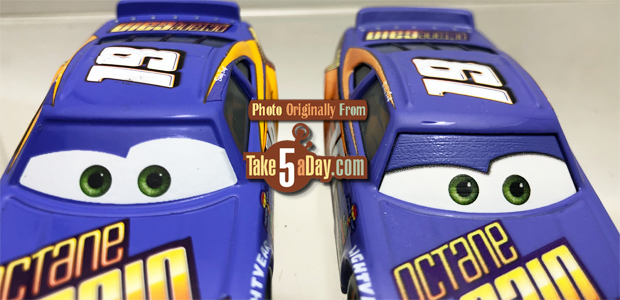 Also subtle, the rims are different. Not sure if this is a new rim across all racers?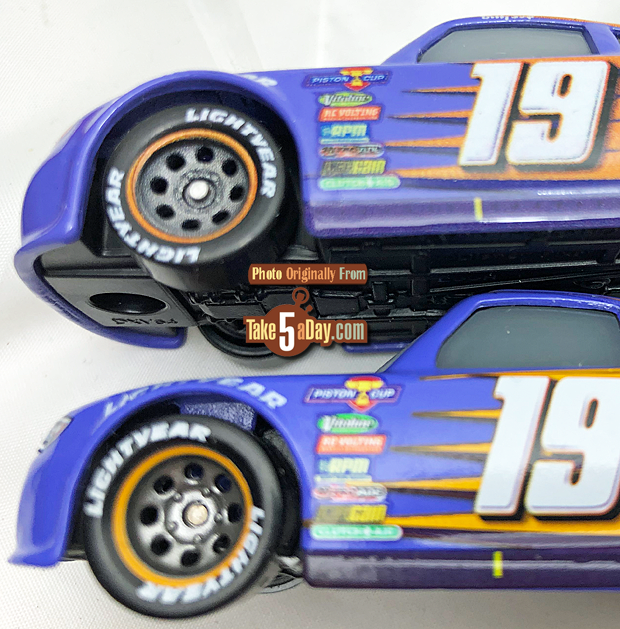 At first, I thought maybe he was mixed with leftover paint from the metallic scavenger hunt release but that one was produced in China so that's not it AND the metallic Bobby Swift is definitely METALLIC PURPLE so now. he comes in 3 distinct colors …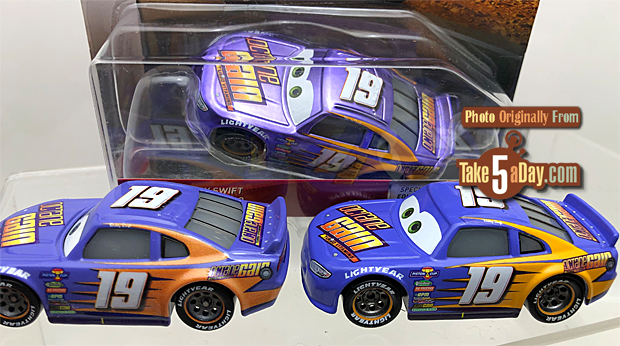 Collect 'em all! Remember to look for the MADE IN THAILAND legal on the back.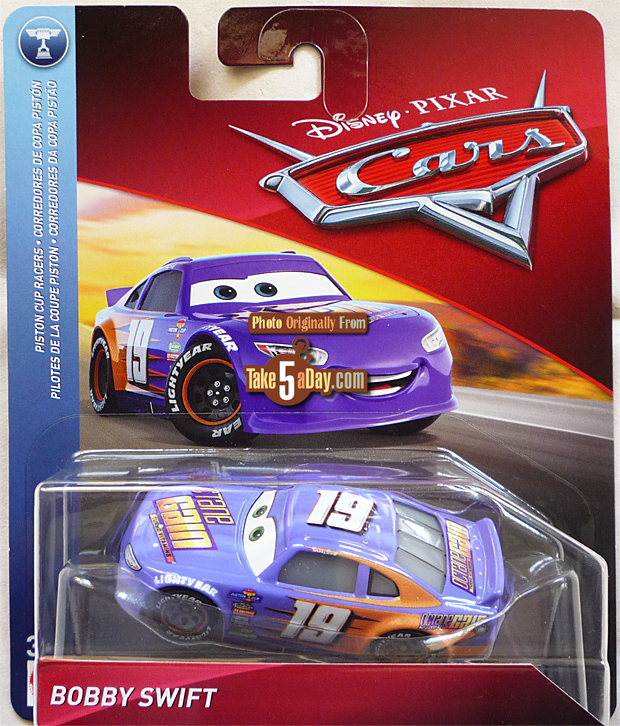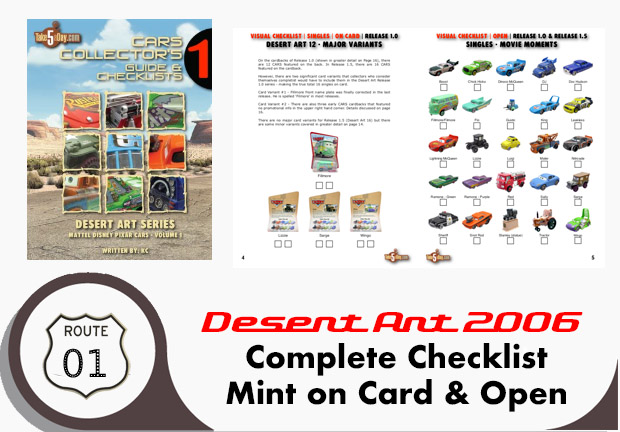 metroxing

20 November 2018

Mattel Disney Pixar Diecast CARS 3


No Comment