Home
»
Mattel Disney Pixar Diecast CARS 3
Mattel Disney Pixar CARS 2018-2019 Poster & Diecasts Revealed
Mattel France has put up the 2018-2019 poster (LINK HERE for full res PDF).
Thanks, "Nico A." for the heads up!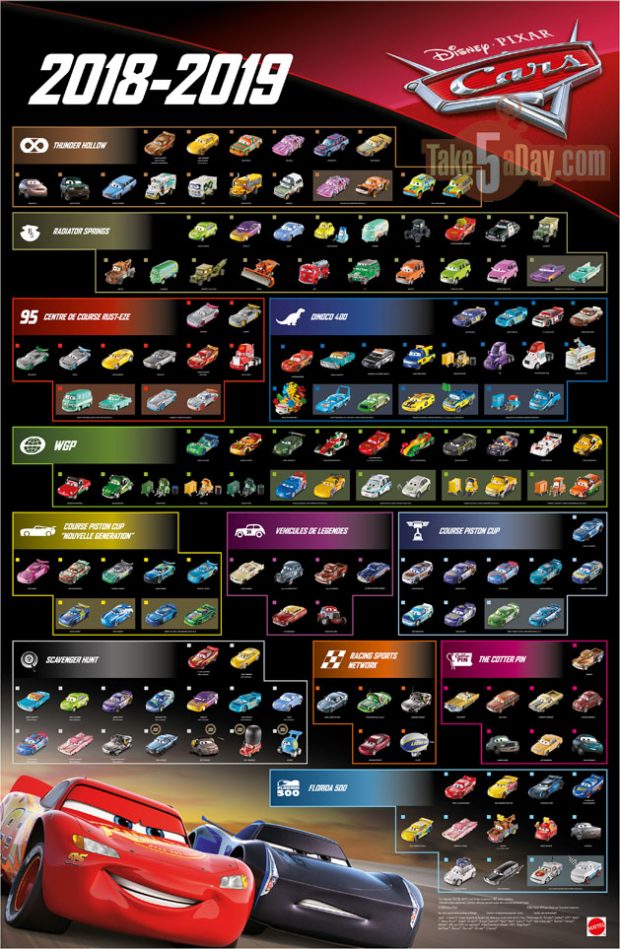 Normally. we will have transitioned to the year 2019 already but with so many releases left, it now seems likely that 2018 and 2019 are a combined release theme motif (a hint might be the new Globie card which looks essentially the same as the 2018 cards). This is not unprecedented as CARS 2 ran for 2 1/2 years under the Porto Corsa design motif.
So, what's unreleased from the poster or unrevealed? (there are some re-releases not yet out yet).
The Trainees (checklist HERE)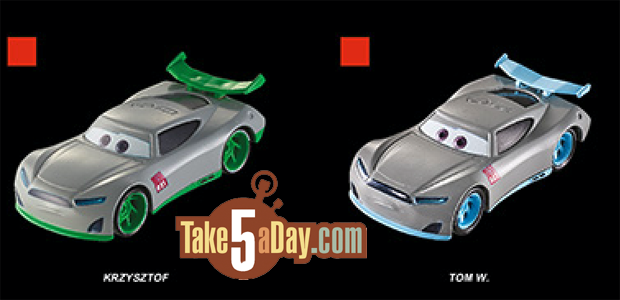 More Next Gen racers revealed – left to go.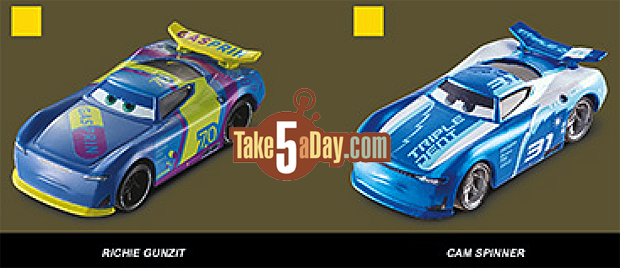 Pitty's.

Plus CARS 3 Bob Cutlass.

The Super Chases remaining (there are Scavenger Hunt releases not yet out but a metallic version of current diecasts are not hard to envision so they're not called out – but they are on the poster).

Tons more CARS 3 diecasts!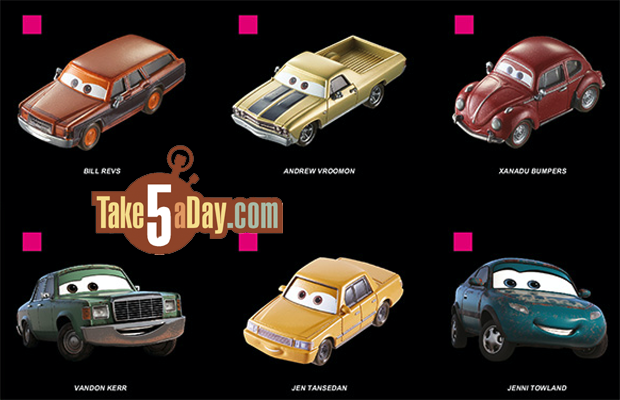 And a few more Thomasville old timers.

Collect 'em all.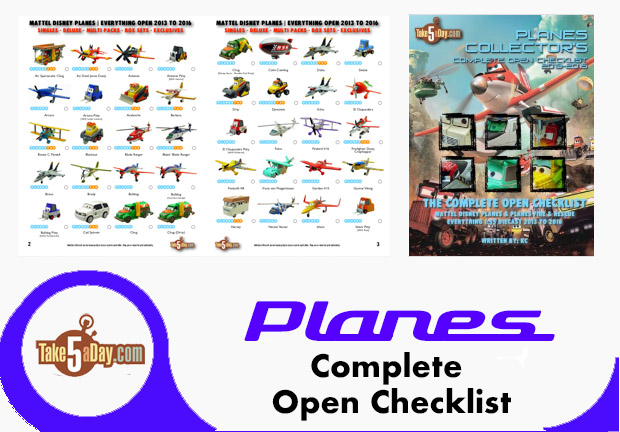 metroxing

19 November 2018

Mattel Disney Pixar Diecast CARS 3


3 Comments