Home
»
Disney Pixar CARS
,
Mattel Disney Pixar Diecast CARS
Mattel Disney Pixar CARS: Complete Diecast Singles 2006-2010 On Card – Mint in Box Checklist
For those collecting card singles and mint in box unique releases, we have compiled the first 5 years of single cards and unique in box releases into ONE CHECKLIST.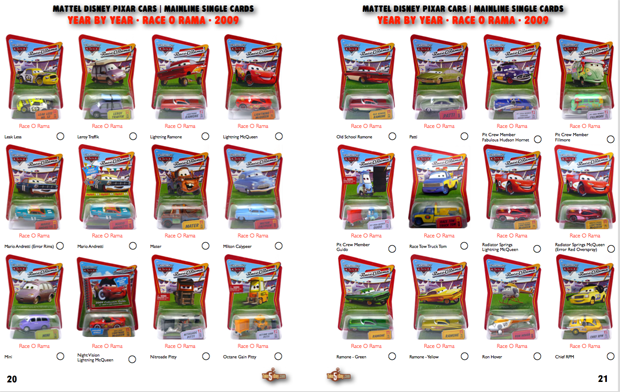 EVERY single singles card from 2006 to 2010 (CARS 2 and through to today will be in Volume 2) gathered together into one checklist book.
The listings are in  chronological order of theme-series of release, from 2006 to 2010 – Desert Art, Supercharged, World of CARS,Race O Rama, Final Lap, and Lenticulars – including exclusives such as Walmart 8, Kmart Piston Cup Rubber Tire racers (the entire series!) and others such as Rollin' Bowlin Mater on card.
EVERY CARD!
(random page screenshots)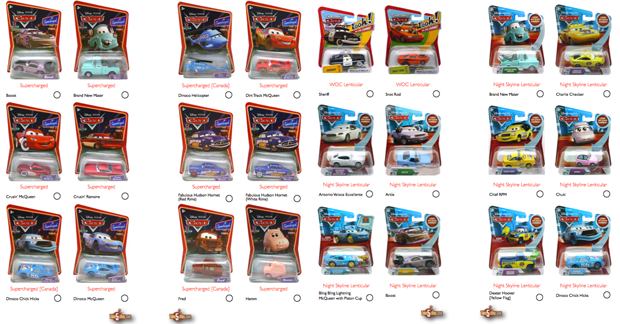 Also includes first releases of 2-[ack/Movie Moments (repeat re-releases of the same 2 characters in that "same" pack are not shown). Not every box set is shown, only those with unique characters that did not get a re-release later on as a single – so all the Pitty Crew Chief sets are shown etc …

Over 500 photos!
Available with FREE SHIPPING from Amazon in the US.
Also available in the UK and elsewhere in Europe.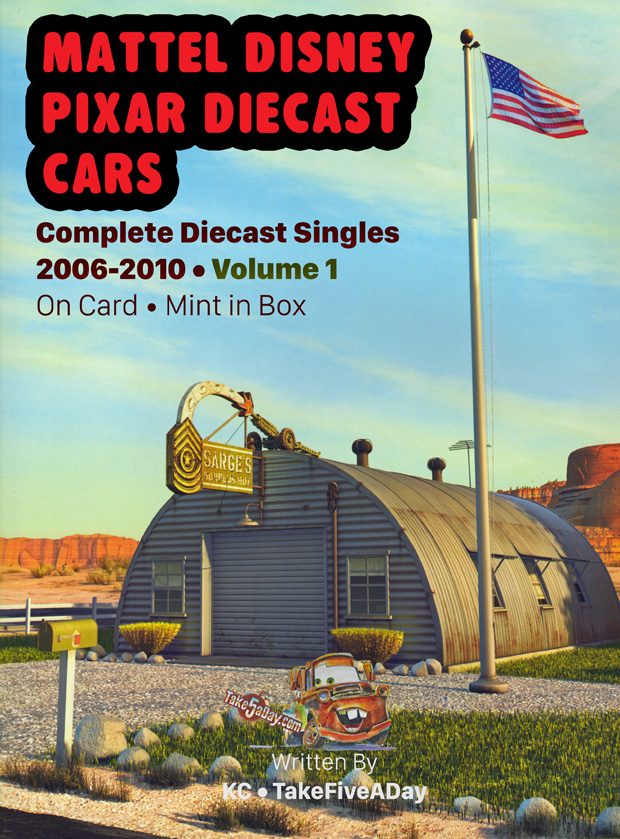 By purchasing, you help support T5, thanks!
If you like/love it – be sure and leave a review! Thanks.
If you bought the previous versions, ALPHABETICAL OPEN and YEAR BY YEAR OPEN, please leave a review! Thanks!
If you still prefer the COMPLETE yearbooks from each year, they are still available from MagCloud.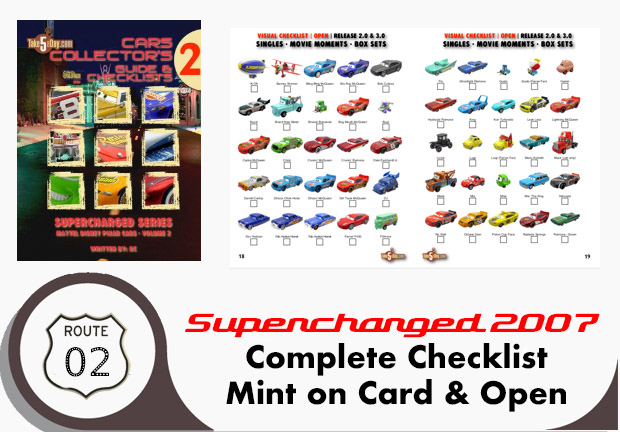 metroxing

12 March 2018

Disney Pixar CARS, Mattel Disney Pixar Diecast CARS


No Comment