Home
»
Disney Pixar CARS
,
Mattel Disney Pixar Diecast CARS
Mattel Disney Pixar CARS: Radiator Springs Birthday 5-Pack
Thanks "John H." for the heads up & photo.
The "Birthday" Themed Series of singles and this box set is probably a TRU exclusive …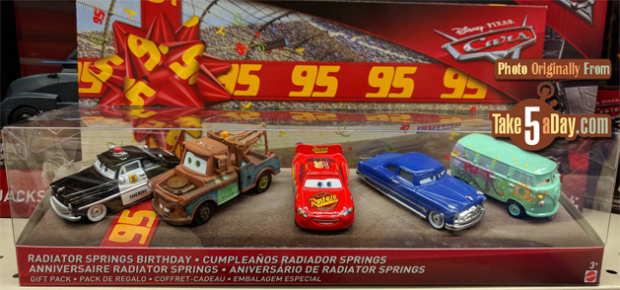 Unlike the RS Classics singles of 2018, the eye-positions/expressions are same as it ever was – not variants/not "new."
It looks like these are just meant to use as birthday gifts to tykes/friends/tinder dates/colleagues where they save you the cost of a bow … it doesn't allude to a CARS anniversary (film or diecast) …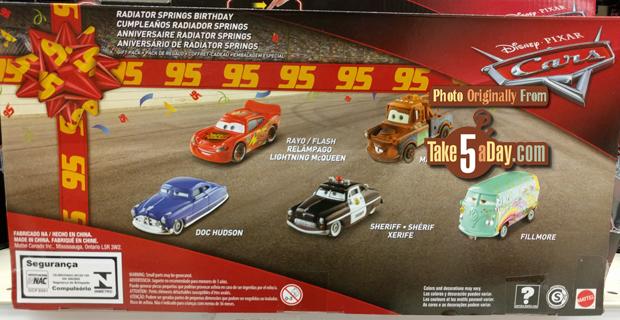 The singles list has been updated: Lightning McQueen, Fillmore, and Sarge are coming as singles.
Luigi & Guido with Paint Rollers was listed originally but now it just reads Luigi & Guido, so which is correct?
There are 2 Ramone's listed, one we know is Yellow Ramone.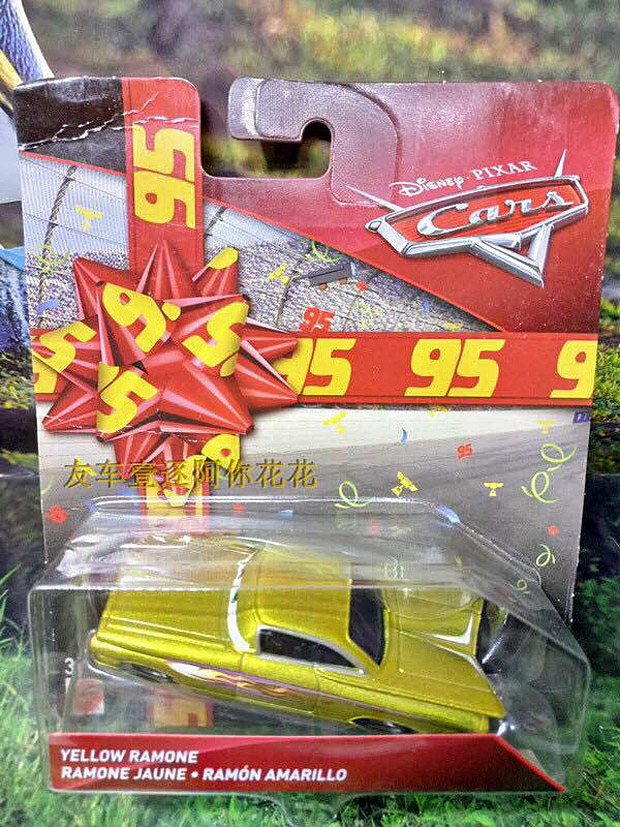 Not sure what the other Ramone will be – but probably either Green or Purple Ramone.
Blowing Bubble Mater is also still listed as single
So, that's the 7 singles listed.
Bt wait, there's more! There is a SECOND 5-pack box listed.
The original release list also included a: Sally and Van (Mini/Minny not on the list) so they are no listed as singles anymore, they're probably in the 2nd box set?
Collect 'em all?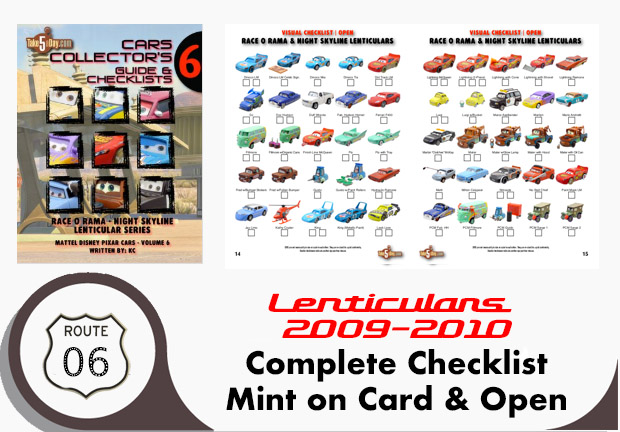 metroxing

21 February 2018

Disney Pixar CARS, Mattel Disney Pixar Diecast CARS


No Comment