Home
»
Disney Pixar CARS 3
,
Mattel Disney Pixar Diecast CARS 3
Mattel Disney Pixar CARS 3: 2018 Singles Case C Looks Nice
CASE C looks pretty nice – while it contains a repeat of CASE B, CASE C comes with the sign accessory with each diecast so you might as well get this case.
There are 9 CARS that are NEW and you get the sign accessory.
There are 6 releases that re re-releases but the first release with the sign so they'll have signs that have not been released so far (though Luigi & Guido might have a 95 Rust-eze sign that is a re-use).
There is one mystery Mater that is listed as "Mater Chief,"  hopefully it's new but maybe it's Mater as Crew Chief from CARS 2 (aka: Race Team Mater) ?
So 16 unique releases out of 24 is a nice ratio.
There are three repeat releases with a sign that was released in 2017 – though these will be on the 2018 cards.
CARS Lightning McQueen*, Storm Jackson & Dinoco Cruz Ramirez.
*Lightning in CASE B is the Metallic CARS 3 Lightning McQueen … does CASE C have the regular Lightning or the Metallic version?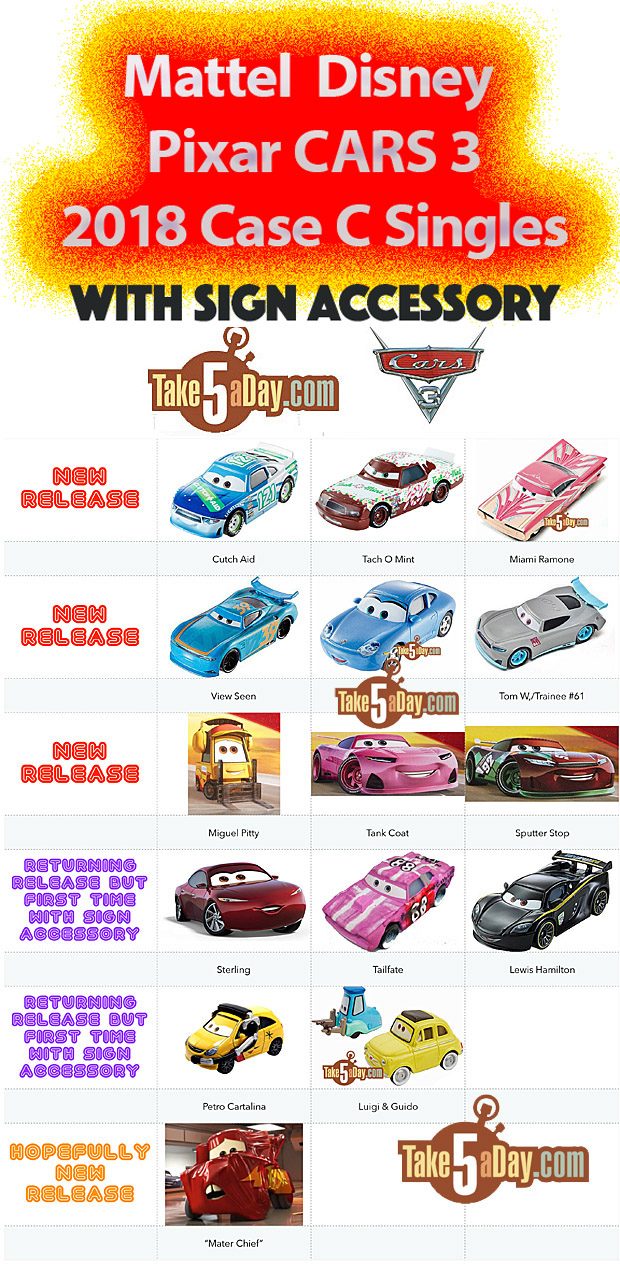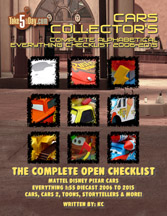 metroxing

26 January 2018

Disney Pixar CARS 3, Mattel Disney Pixar Diecast CARS 3


No Comment