Home
»
Disney Pixar CARS 3
,
Mattel Disney Pixar Diecast CARS 3
Mattel Disney Pixar CARS 3: Metal Mini Diecasts Wave 3
Thanks for the heads up and great detailed photos, "Alex L."
These are from the UK but the US is most likely the same …
This time, the 39 single "blind bag" cars are divided into 4 "themes":

Radiator Springs (1 new release of Flo, plus 9 re-releases)
Cars 3 (the other 15 from the first 2 waves, no new releases)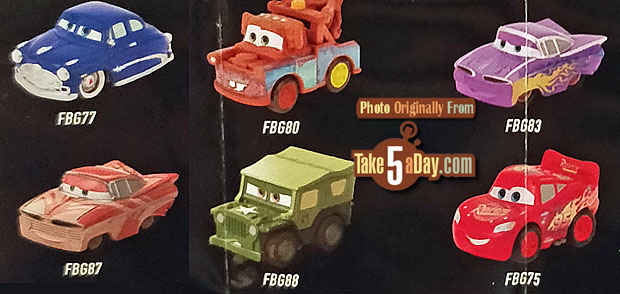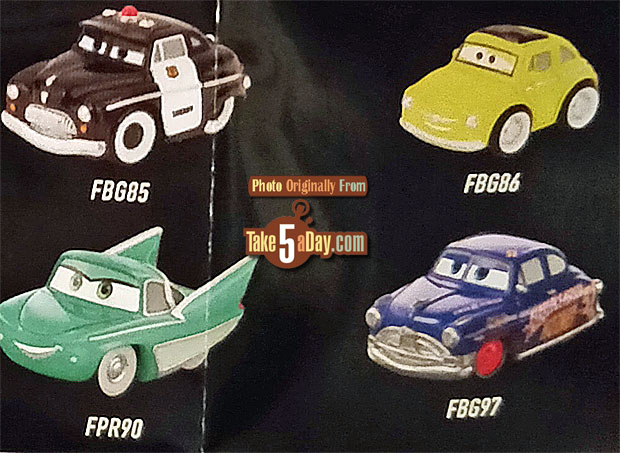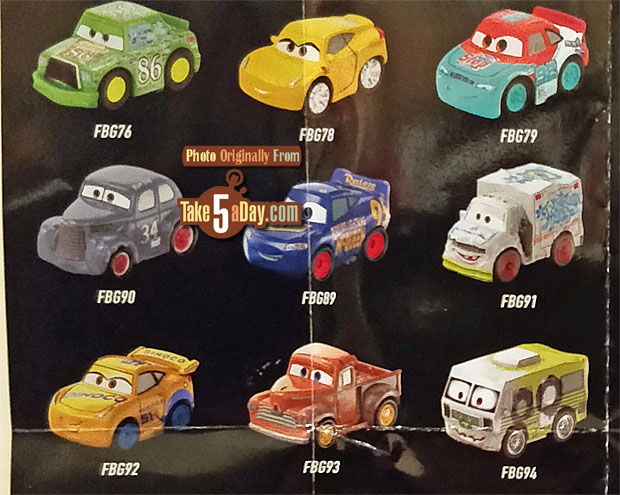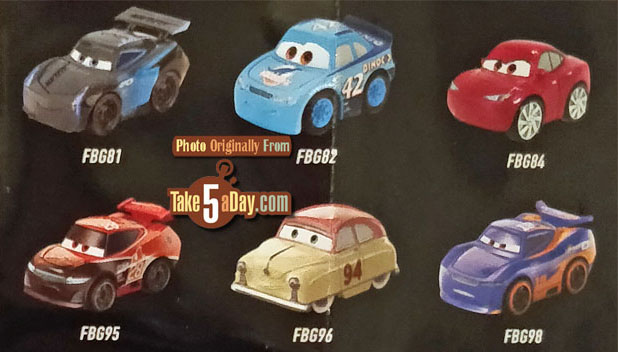 Metallic (6 metallic versions of old releases)
Derby Racers (8 new releases, mix of new cars & repaints of Lightning/Cruz)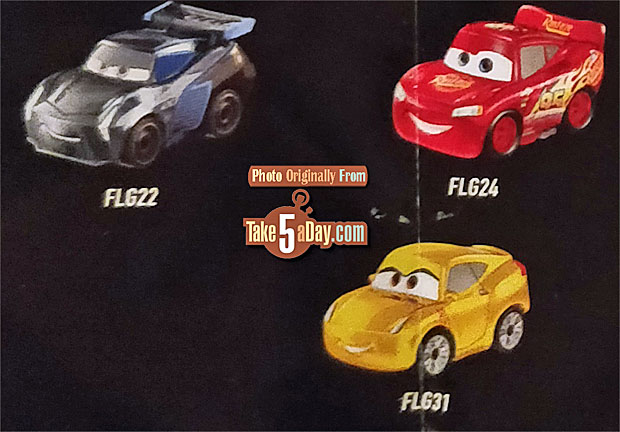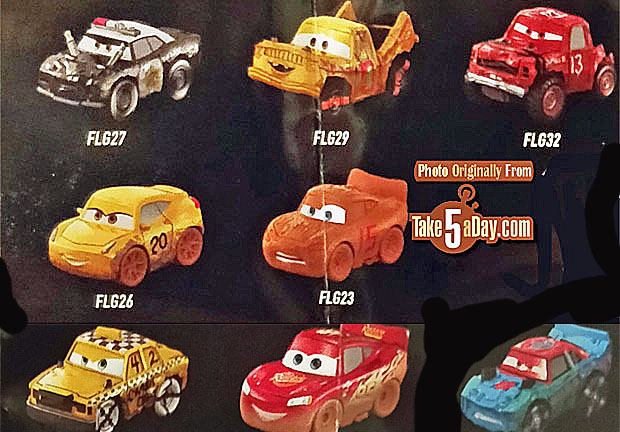 Each theme also has a 3 pack, not sure how/when these will come out, but each has 1 exclusive & 2 re-releases:
Metallic: Fabulous Lightning McQueen  (with Jackson & Cruz)
Derby Racers: Mr Drippy (with Frances Beltline & Chester Whipplefilter)
Radiator Springs: Red (with Mater & Ramone)
Cars 3: Cruz Ramirez Rust-Eze (with Jackson & Lightning)




Unfortunately the bag numbers have been reset, so they don't match the numbers for wave 1 & 2.
The numbers for the new wave, for the seven I've found:
02 – Mater (Radiator Springs) – was 05
14 – Jackson Storm Metallic (Metallic) – New Release
29 – Ramone Florida (Radiator Springs) – was 13
31 – Murray Clutchburn (Cars 3) – was 09
37 – Danny Swervez (Cars 3) – was 23
38 – Cruz Ramirez Metallic (Metallic) – New Release
39 – Lightning McQueen Dirt Track (Derby Racers) – New Release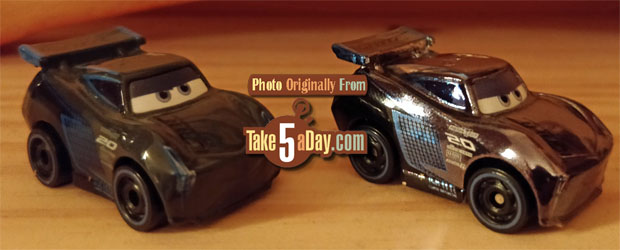 Once we get a full numbering DB, then we'll know which numbers to skip over for those who have been collecting already – besides FLO, #1 to #37 might be re-releases?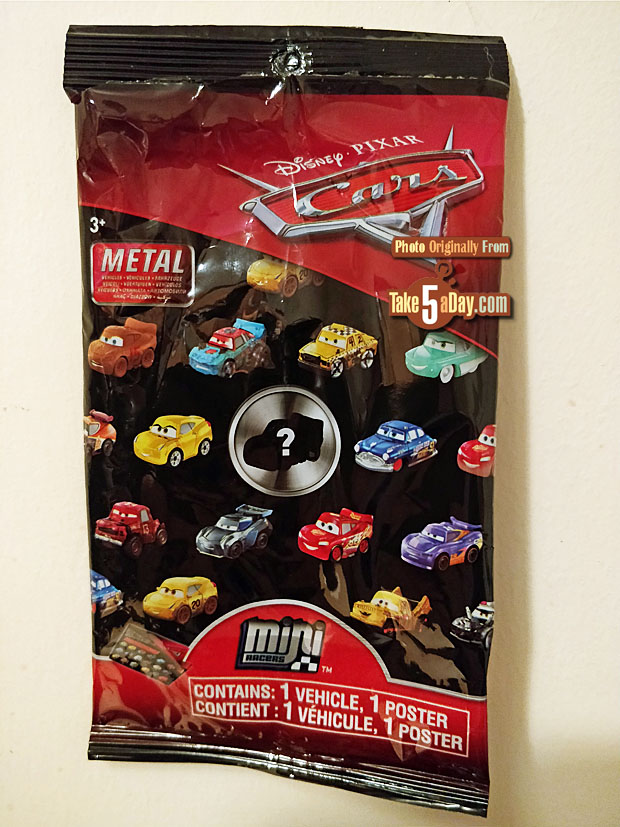 The US one probably will simply be in English only under the METAL snipe and the "contains' box.
You also get a poster in each bag.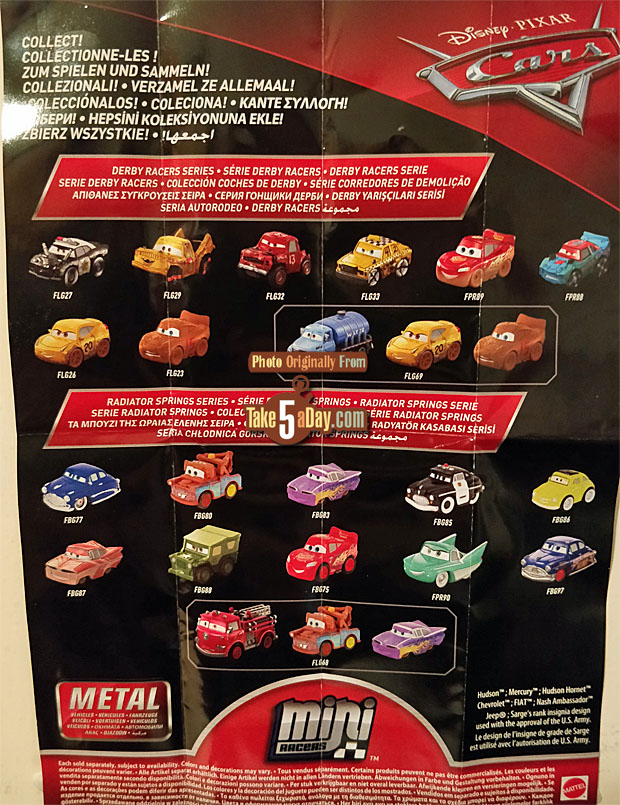 The US checklist of Wave 1 & 2 are HERE.
See our next post for more news on UPCOMING MINI DIECASTS!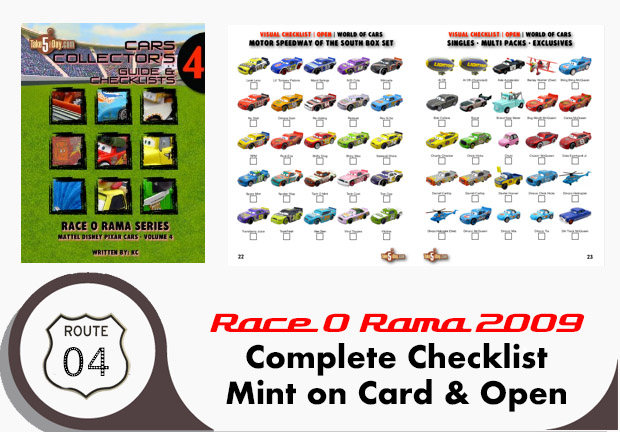 metroxing

22 November 2017

Disney Pixar CARS 3, Mattel Disney Pixar Diecast CARS 3


7 Comments