Home
»
Disney Pixar CARS 3
,
Mattel Disney Pixar Diecast CARS 3
Mattel Disney Pixar CARS 3: Matty Collector San Diego Comic Con SDCC Reveal 2017
"The Making of Cars 3 Lightning McQueen Die-Cast Vehicle 3-Pack"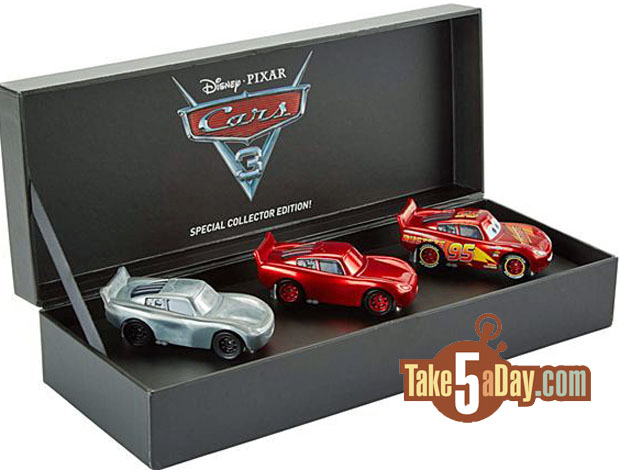 Looks nice – $30.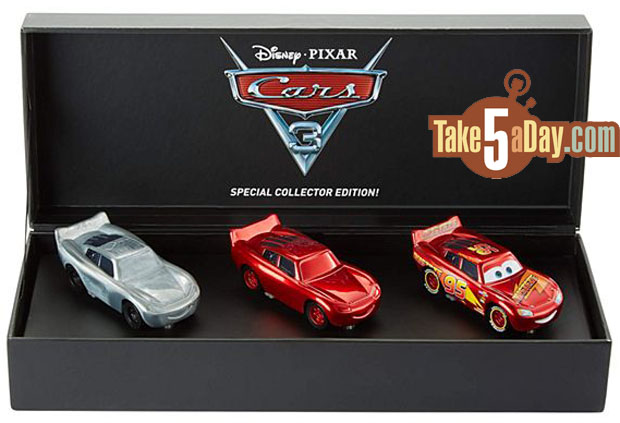 You can pre-order at MattyCollector for pickup at SDCC but you have to show up with YOUR ID, YOUR credit card and YOUR SDCC badge (with your name on it).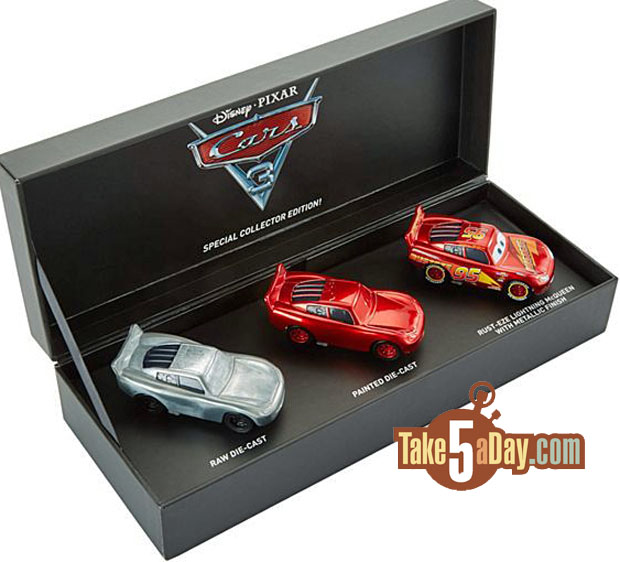 If there are any left over, they usually go on sale about 7-14 days after SDCC – so either the end of July or early August.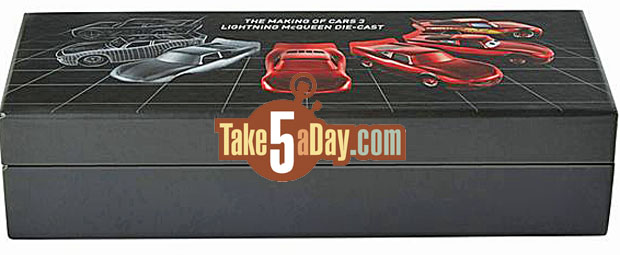 This will be available at the Mattel booth starting Wednesday night (preview night).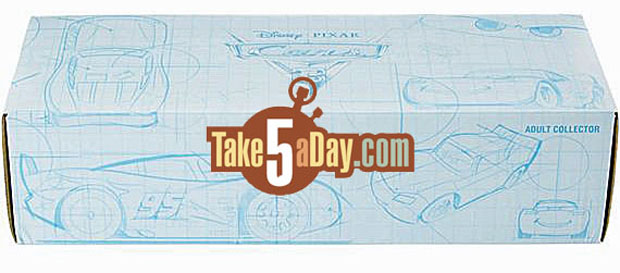 "Step inside the exciting world of toy design with this unique Disney•Pixar's Cars 3 collector's set! Three 1:55 scale die-cast Lightning McQueen bodies represent the ascending stages of the champ's evolution! The first body shows the raw metal and plastic foundation of the car. The second enhances the car with added window deco and wheel rims. The third and final stage is the fully decorated, fine-tuned vehicle, with Lightning McQueen's expressive eyes, beaming grin, headlights and signature Rust-Eze logos. This exclusive, limited, Comic-Con set comes in a black, collectors' quality box with outside and inside graphics, hand sketches, and line art, showing Lightning McQueen—from rough development to final vehicle rendering.
Three 1:55 scale die-casts depict Lightning McQueen's vehicle development.
Stage models include: raw metal and plastic foundation; Body with added decos and rims; and the fully finished champion racer.
Black collectors' box has graphics, hand sketches, and line art of Lightning McQueen from early development to final vehicle rendering.
Comic-Con Cars 3 exclusive and limited offering.
Unique gift for collectors and fans of all ages!
*Limit 3 per item per customer. Pre-orders made by the same customer in excess of the limit will not be honored. Discounts, offers, and promotions cannot be applied to San Diego Comic Con items. No refunds. Pre-orders will not be shipped and must be picked up at the 2017 San Diego Comic Con. Orders must be claimed in the Torrey Pines rooms at the Marriott Marquis San Diego Marina, 333 West Harbor Dr., San Diego, CA 92101 from July 20 – July 22, 2017, 7:00am – 12:00pm or 1:00 pm – 7:00pm. 2017 San Diego Comic Con badge, ID, and order confirmation must be presented at pickup. The name on the order must match the name on the SDCC attendee badge and the ID presented. San Diego Comic Con and non-San Diego Comic Con items may not be placed in a single order."
A few other items also up for pre-order.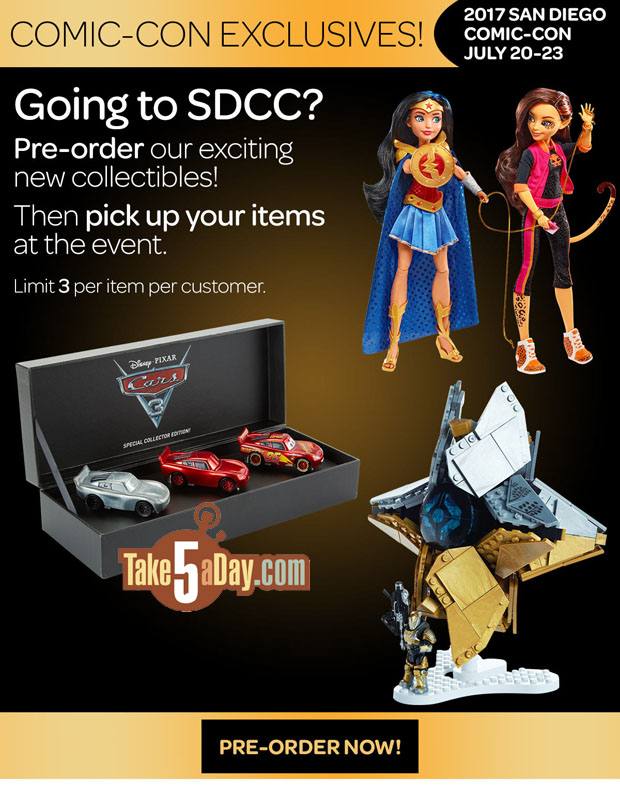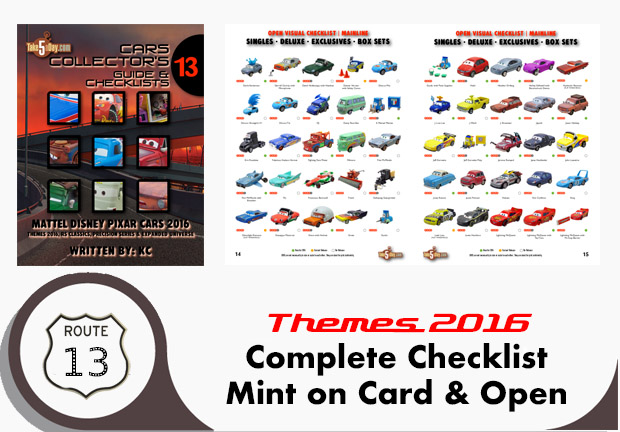 metroxing

19 June 2017

Disney Pixar CARS 3, Mattel Disney Pixar Diecast CARS 3


7 Comments