Home
»
Disney Pixar CARS 3
,
Mattel Disney Pixar Diecast CARS 3
Mattel Disney Pixar CARS 3: UPDATE FAQ #2 – Kmart CARS Day Event 2017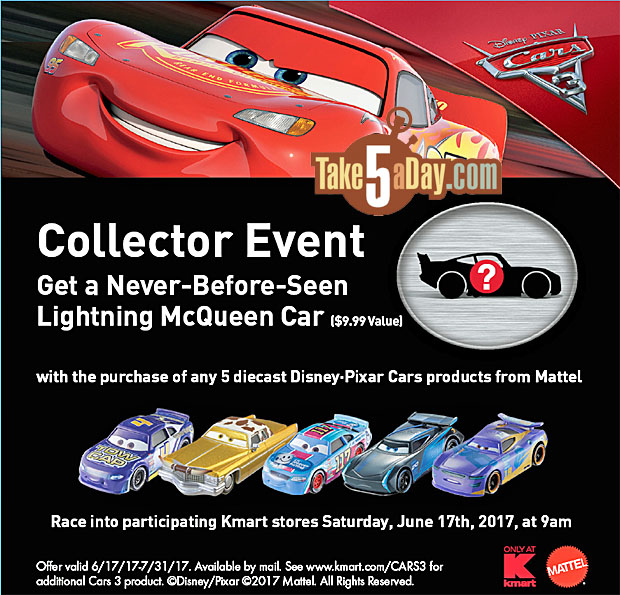 Here the official word on the upcoming Kmart CARS Day Event …
"The Kmart collector event will take place the Saturday, June 17th. Shoppers will have the opportunity to purchase five diecast singles, and mail in their proof of purchase to receive a free gift with purchase. That gift is the latest in our "Precision Series" 1:55th diecast assortment– Lightning McQueen in a new look from Cars 3.
This will be the first chance for Cars fans to collect the precision series version of this never-before-seen deco. In addition to the GWP item, we will also be featuring two "first look" diecast characters that will be on shelf (and online) at KM for the event.
In sum, for Cars collectors looking for the latest Cars 3 diecast vehicles, the KM Cars collector event is a must-see!"
Your TakeFiveaDay FAQ
So, the Lightning McQueen is a Precision Series LM?
Yes, it's a PRECISION SERIES CARS 3 Lightning McQueen – so as with the others in the series, it will come in a acrylic box with stand.
(this is the Precision Series Lightning McQueen as an example for those not collecting the Precision Series – though you should if you are not).   😆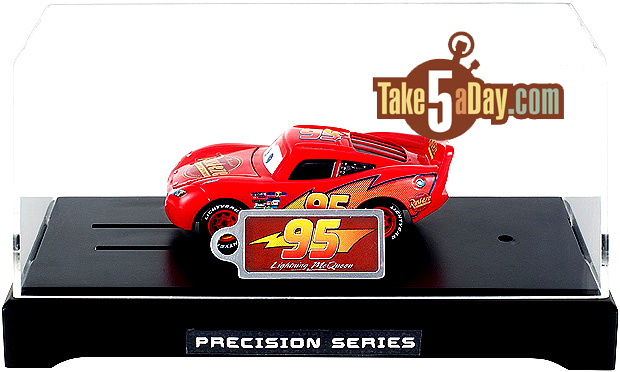 This explains the $9.99 list price (as are the other singles released so far).
What if I don't live near a Kmart?
Apparently this Kmart Store Database claims it will tell you if your store is hosting the event. Though of course, we don't know the accuracy or validity of the store search (does it exclude stores closing which are presumably not hosting the event?) Test it and let us know. It probably wouldn't hurt to call the store.
So if I go into my Kmart on June 17th, I will find 2 early release diecasts?
Yes.
Note, they are NOT exclusives – just "first to Kmart."
What are the two "early to Kmart" diecasts?
It looks like the two Piston Cup racers are Ralph Carlow/Lil' Torquey Pistons and Jack DePost/Gask-its as they showed in the header graphic ad.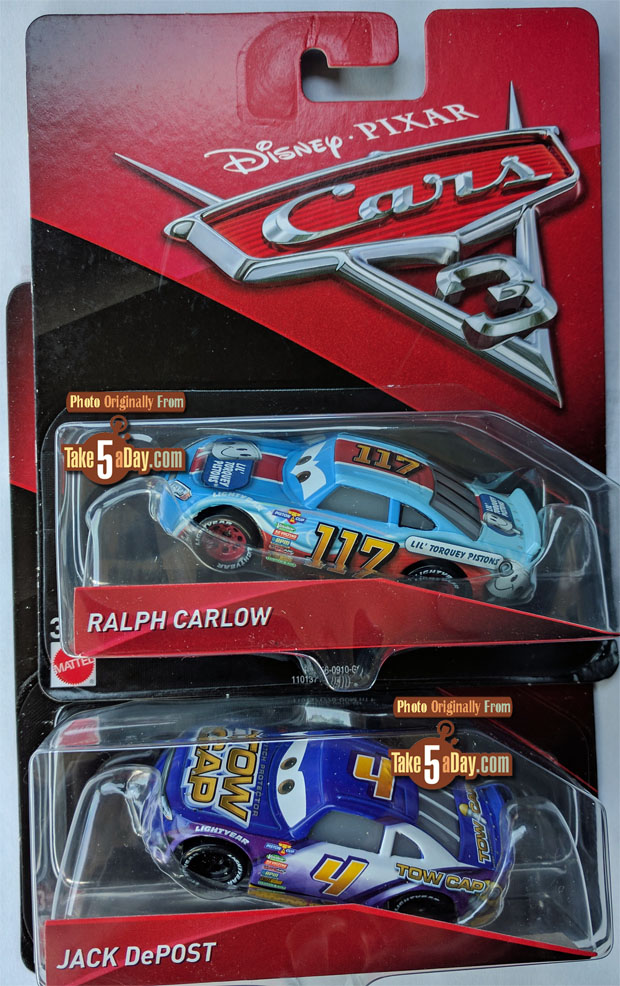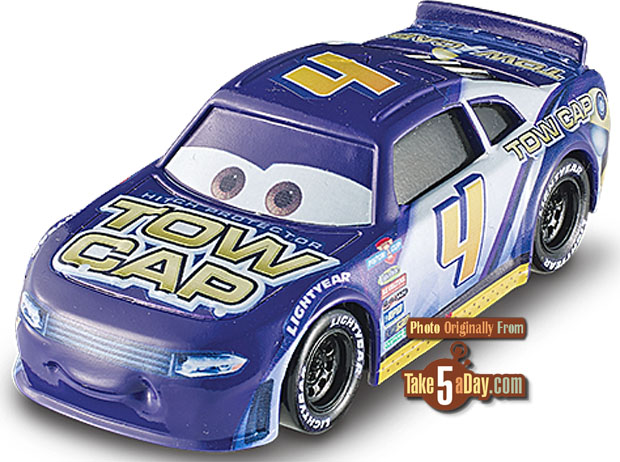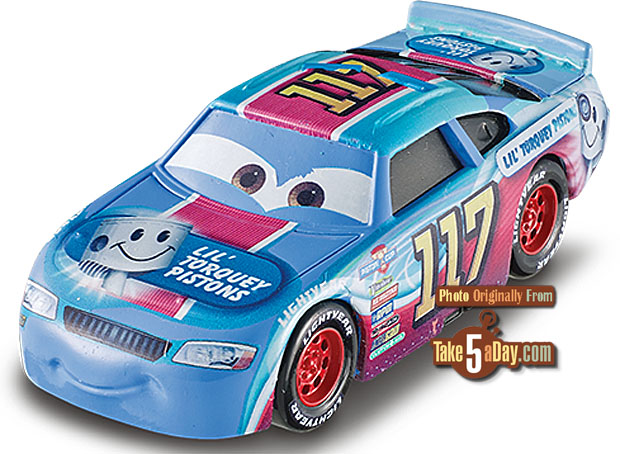 So if I go into my Kmart on June 17th, it's a better deal?
Well, that's depends on you and the circumstances of your store. Here's how the process is supposed to work. You drew numbers and in order, you got a case to open. You could select 5 CARS. In the early days of the Kmart CARS Day Events, there were up to 60 cases per store so if you drew a number lower than 60, you got a case to pick the 5 you wanted. After everyone who showed up got their five, then it was a free for all. As the Kmart CARS Day Events went along, some store got fewer and fewer cases so in some stores, there was not much of a guarantee of anything.
INFO UPDATE
So, on June 17 (for CARS Day #11), there are apparently ONLY TWO of Ralph Carlow/Lil' Torquey Pistons and Jack DePost/Gask-its in a case of 24 so even if you draw a low number – the other 22 appears to diecasts already available at other retailers – you will have to choose from "common re-releases" as you are only allowed to open one case anyway.
Most people who have checked at their Kmart report their store seems to getting 4-8 cases so unless just a couple people show up, your odds of getting the 2 racers are not high.
Of course, it ultimately doesn't matter as these two diecast characters are available in cases coming in the  next few weeks so Kmart's "exclusivity" might be limited to a few weeks or maybe just a week. AND unlike previously Kmart CARS Days, these are not unique cards with the ONLY AT KMART snipes – they are just regular cards. And you have to open them to match the UPC to mail in …
At least they are slightly discounted – singles are $4.49 now. And of course, it's now even more unlikely that Kmart will sell singles online – though the 12-pack will be available.
What about the "12-pack?"
It sounds like the 12-pack will be available online starting tomorrow (JUNE 10, 2017) and that might be the only way to qualify to get the Precision Series Lightning online as they are presumably NOT selling the singles online. That is NOT explicitly stated but that seems logical – as they don't want to deal with selling singles online and it's one way to drive people into stores. We do not know what is in the 12-pack, are the 2 "early" release CARS 3 diecasts in this 12-pack? … presumably but maybe we'll know tomorrow. I think we can presume the 12-pack will be around $48 (12 x $4 is the general rule of thumb).
In addition, there's some sort of sweepstakes.
Thanks for the new info "Kresge Shopper."

metroxing

10 June 2017

Disney Pixar CARS 3, Mattel Disney Pixar Diecast CARS 3


One Comment