Home
»
Shopping
Books to Read
The never-before-told story of Pixar's improbable success.
"Hi, Lawrence?" the caller asked. "This is Steve Jobs. I saw your picture in a magazine a few years ago and thought we'd work together someday." 
After Steve Jobs was unceremoniously dismissed from Apple, he turned his attention to a little-known graphics art company that he owned called Pixar. 
One day, out of the blue, Jobs called Lawrence Levy, a Harvard-trained lawyer and Silicon Valley executive to whom he had never spoken before, in the hope of persuading Levy to help him get Pixar on the right track.
What Levy found in Pixar was a company on the verge of failure. To Pixar and Beyond is the extraordinary story of what happened next: How Levy, working closely with Jobs and the Pixar team, produced and implemented a highly improbable roadmap that transformed the sleepy graphics art studio into one of Hollywood's greatest success stories.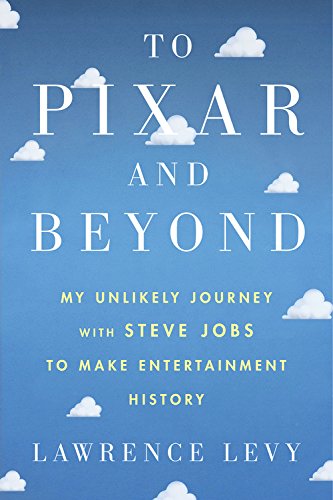 In Vietnam, Christopher Goscha tells the full history of Vietnam, from antiquity to the present day. Generations of emperors, rebels, priests, and colonizers left complicated legacies in this remarkable country. Periods of Chinese, French, and Japanese rule reshaped and modernized Vietnam, but so too did the colonial enterprises of the Vietnamese themselves as they extended their influence southward from the Red River Delta. Over the centuries, numerous kingdoms, dynasties, and states have ruled over—and fought for—what is now Vietnam. Trinh and Nguyen military lords led competing states in the seventeenth century. French colonizers grouped Vietnam with Laos and Cambodia in an Indochinese Union, but governed Vietnam itself as three separate territorial units. The bloody Cold War–era conflict between Ho Chi Minh's communist-backed Democratic Republic of Vietnam and the American-backed Republic of Vietnam was only the most recent instance when war divided and transformed Vietnam.
Journey back to Jim Henson's Labyrinth in this visually stunning celebration of the enchanting fantasy classic. 
Three decades after its release, Labyrinth, starring David Bowie and Jennifer Connelly, continues to enthrall audiences with its winning mixture of fairy-tale magic, fantastical creatures, and unforgettable music. Filled with a wealth of rare and unseen behind-the-scenes imagery, this book explores the creation of the film as seen through the eyes of the artists, costume designers, and creature creators who gave Labyrinth its distinctive look. Featuring in-depth commentary from the talented crew and cast—including exclusive new interviews with Jennifer Connelly, Brian Henson, Brian Froud, and George Lucas—this deluxe book brings together a wealth of rare sketches, concept art, and candid set photography to form and incredible treasure trove for Labyrinth fans. With stunning visuals and unparalleled insight into the creation of a true modern classic, Labyrinth: The Ultimate Visual History is the perfect companion piece to one of the best-loved fantasy films of all time.
Die Hard diehards can savor their favorite scenes and quotes in this official Die Hard coloring and activity book. Here are some of the movie's best moments, recreated in detailed black-and-white line drawings, including:
Hans Gruber and his posse crash the Christmas party at Nakatomi and take the tower hostage;
John McClane's limo ride with Argyle;
The tension-filled crawl through the building vents; 
John's morbid message delivery to Hans (written on the corpse of one of Hans' men);
The famous bloody footprints;
And of course, John leaping off the Nakatomi tower.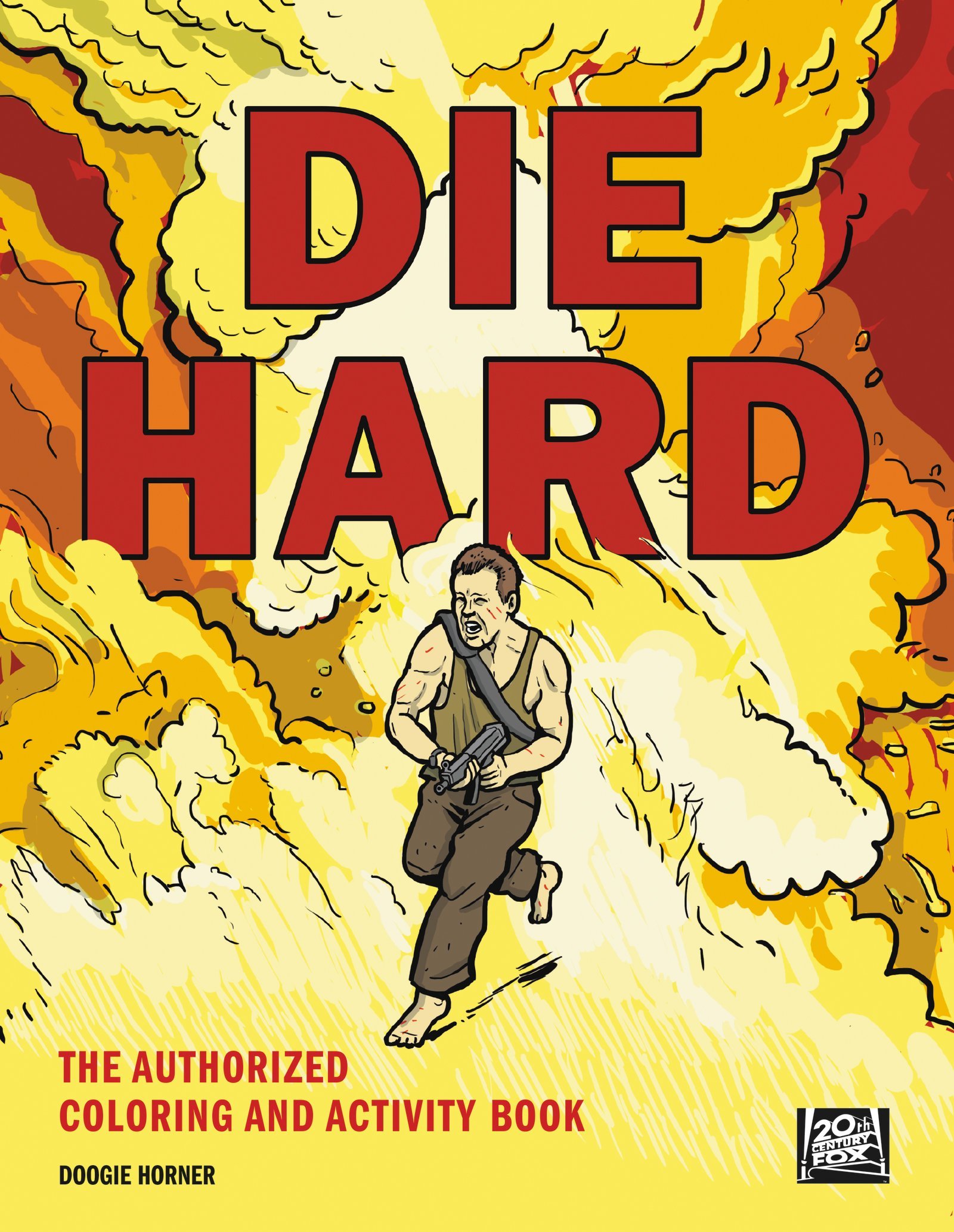 Hilarious, entertaining, and illustrated histories behind some of life's most common and under-appreciated objects – from the paperclip and the toothbrush to the sports bra and roller skates
In the tradition of A Cartoon History of the Universe and, most recent, Randall Munroe's What If? comes Brief Histories of Everyday Objects, a graphic tour through the unusual creation of some of the mundane items that surround us in our daily lives. Chapters are peppered with ballpoint pen riots, cowboy wars, and really bad Victorian practical jokes. Structured around the different locations in our home and daily life―the kitchen, the bathroom, the office, and the grocery store―award-nominated illustrator Andy Warner traces the often surprising and sometimes complex histories behind the items we often take for granted. Readers learn how Velcro was created after a Swiss engineer took his dog for a walk; how a naval engineer invented the Slinky; a German housewife, the coffee filter; and a radical feminist and anti-capitalist, the game Monopoly. This is both a book of histories and a book about histories.