Home
»
Disney Pixar CARS 3
,
Mattel Disney Pixar Diecast CARS 3
Mattel Disney Pixar CARS 3: Diecasts Every Which Way But Loose
CARS 3 diecasts are coming, well 6 months from now …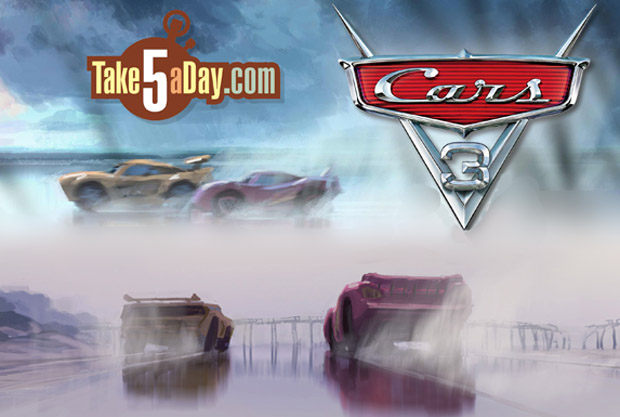 MULTI-PACKS
Like CARS 2, we will also get a slew of box sets – there are 3 packs, 5 packs and 10-packs listed (no breakdown of what's in the box sets but it's obviously going to be a mix of the singles, 2-packs, haulers & Deluxe oversized. Either straight-up re-packs or more likely, intermixed in with a few variants/versions that are exclusive to that box set.
There are a few with actual names assigned that we can narrow down what's possibly in them – Piston Cup Racing Garage Gift Pack, Crazy 8 5-pack and Travelin' Team 5-pack.
CHECKLANE
Yep, the "short" cards will be back – not really sure why as the cards are only about .5″ shorter but they will be back … the list & mix looks pretty much the same as the regular singles so no particular compelling reason other than if you're a complete completist.
CLIPSTRIP
Guess the Hot Wheels guys can chime in – but the clipstrip seems to be the cards that can hang on a clipstrip.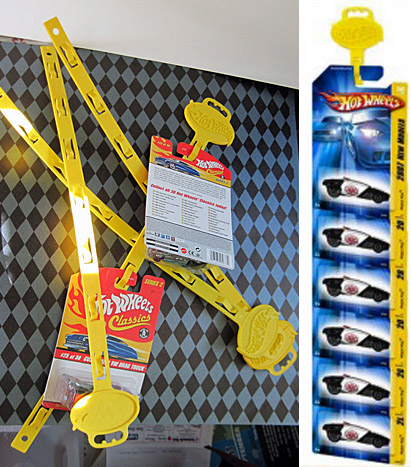 The mix also looks to be same as the regular releases mix – the last "clipstrip" releases (only available at BJ Warehouse in 2011) were interesting in that there was no J-hook die cut on the cards … (regular cards on top).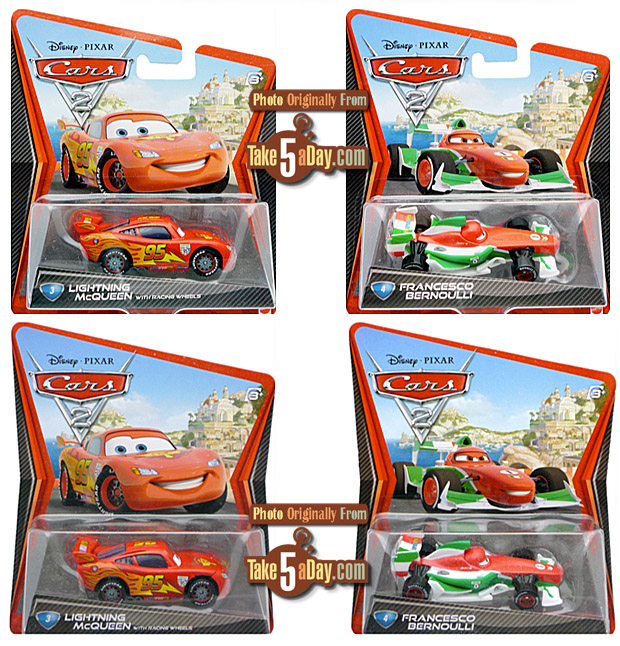 They had a soft J-hook glued onto the back … but I guess this is to cover retailers that don't have pegs and need to hang them on the rack somewhere? This was the one and only wave of releases.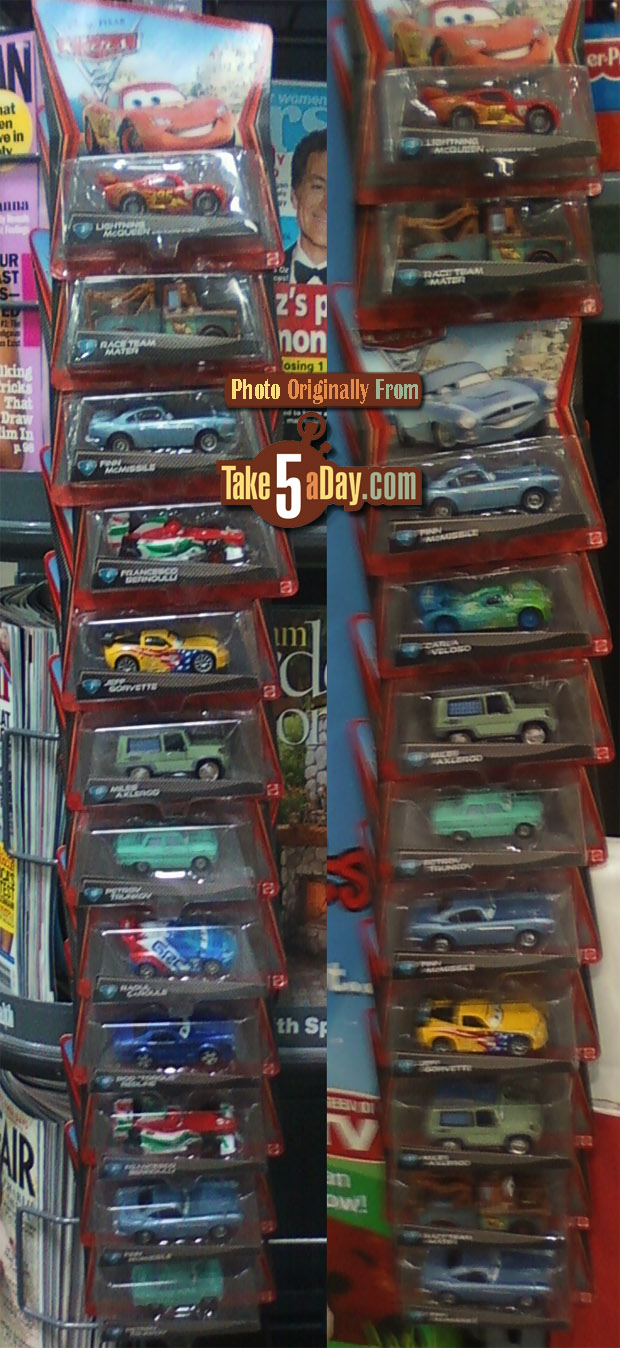 BLIND BOX
The description is what you don't want to hear … "Exciting 1:55 blind bag diecast assortment that includes super chase vehicles like Double Ransburg Lightning McQueen and Cruz!!"
BUT the listing of diecasts don't indicate anything more than a new line that seems to be where kids can find all the Lightning versions. The ones in RED indicate what's in the first case. So maybe later in the year we'll have to keep an eye on what's in each case … there's 3-5 of each in the CASE A so nothing is short-packed and there's no CHASE in the CASE A (the ones marked in RED). In case, you want case assortments 6 months away. 🙂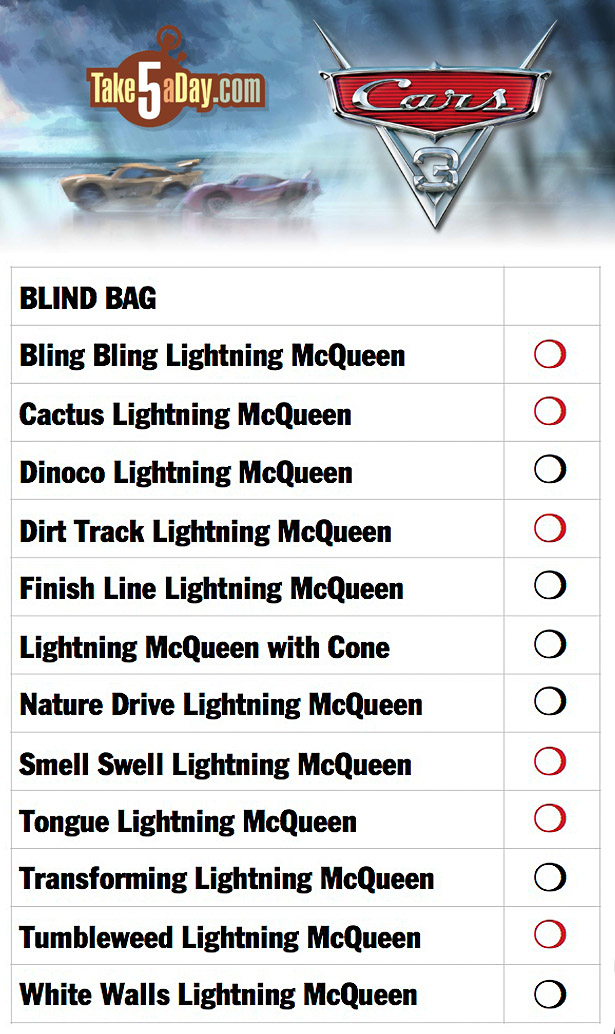 These are what the latest "blind bag" Hot Wheels look like so the CARS one might look like these? Who volunteers for the feel guide? So, do these HW ones stay intact or do people just rip them open?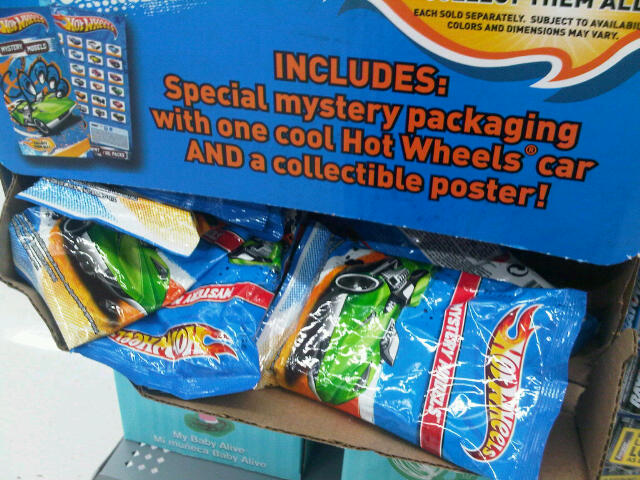 Collect 'em all?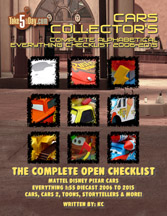 metroxing

14 September 2016

Disney Pixar CARS 3, Mattel Disney Pixar Diecast CARS 3


One Comment