Home
»
Disney Pixar CARS
,
Mattel Disney Pixar Diecast CARS
Mattel Disney Pixar CARS: Target & CARS Diecasts August, 2016
Thanks, "John H." for the photos and heads up.
So, is Target End-of-Life-ing the CARS 1:55 line?*  One clue is the change to a non-$.09 pricing. Any other price "ending number" is a clue. Target has a quasi secret code – if it ends in $.06 or $.08, there will be more markdowns. If it ends in $.04, it's the final markdown – $.07 just means it's a markdown as they might just be trying to wind down the stock on hand without deleting the DPCI/UPC. Target is much quicker to pull the clearance tool-gun than the other big retailers so as we all know, in most stores, some to many CARS diecast stock might be from 2015 and since Target/Mattel did not change the SKU/DPCI from the theme series of 2014, it might look like it's just time to clearance the stock in that store and when stock #'s drop further, they might actually re-order. (This is the current DPCI – CARS 3 diecast singles will get a new DPCI).
So, until we see an EOL designation, we should continue to see CARS diecast singles at Target.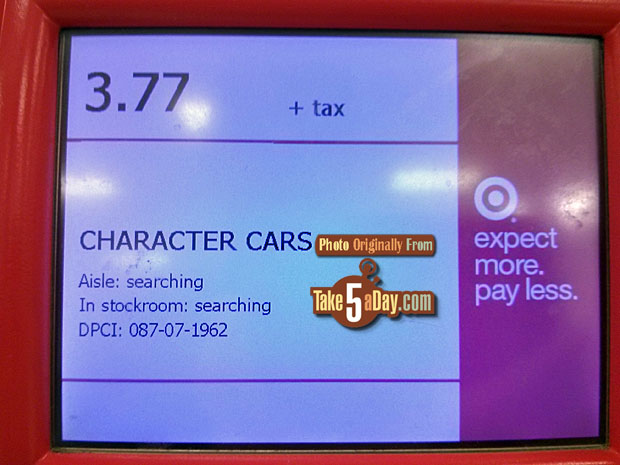 The change in price of $.08 and the drop of 50% or more for the 2-packs clearly indicates it's being cleared out. But again, it might just be this store unless others start reporting in.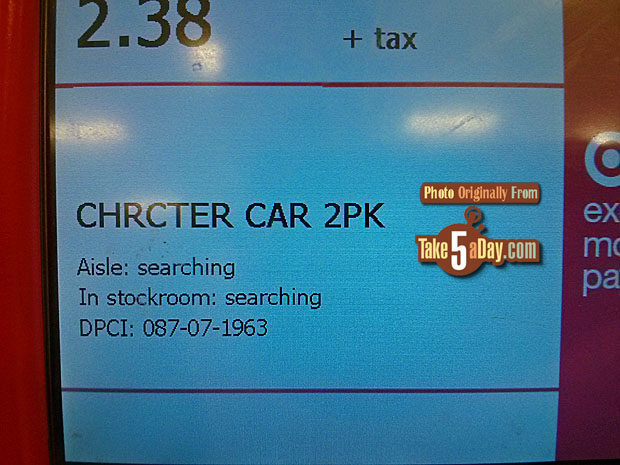 Thanks for the photos and heads up, "John H."
*Technically, Target uses the NCF designation – Not Carry Forward for discontinued items.

metroxing

11 August 2016

Disney Pixar CARS, Mattel Disney Pixar Diecast CARS


2 Comments