Home
»
Disney Star Wars
Contest: Journey to Star Wars – Weapons of a Jedi (A Luke Skywalker Adventure)
Journey to Star Wars: The Force Awakens Weapons of a Jedi: A Luke Skywalker Adventure
It was a nice entertaining read of Luke AFTER the destruction of the Death Star but before he met Yoda so pretty interesting and full of action (pre EMPIRE). It's really intended for pre-teens – of course, it only took me about 30 minutes to read it so it is a quick read like a graphic novel.
This story, scenario and new characters are part of the NEW CANON.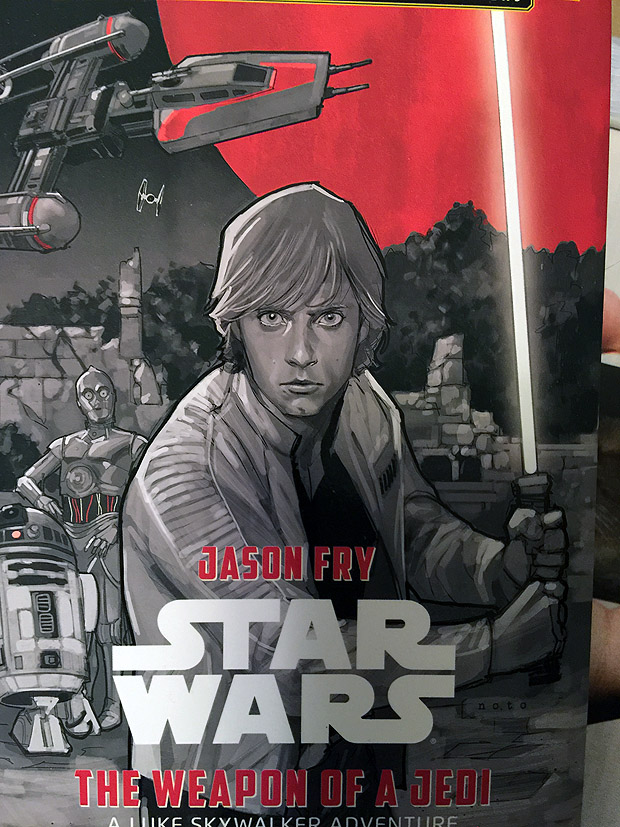 Contest starts now and ends February 28, 2016 11:59:59 PM.
Enter below in the comments one of the following question. You may enter once a day.
CONTEST ENTRY
I may not be a Jedi but I'm definitely a  __________________.
Winners will be selected at random.
Good luck and thanks Disney Publishing for the great prizes!
Congrats to "Momoe", send me your address at metroxing (at) gmail.com for winning the last contest!


metroxing

22 February 2016

Disney Star Wars


9 Comments