Home
»
Contests
Contest: Journey to Star Wars – Moving Target (A Princess Leia Adventure)
Journey to Star Wars: The Force Awakens Moving Target: A Princess Leia Adventure
It was a nice entertaining read. It's really intended for pre-teens – of course, you can totally picture Carrie Fisher as Princess Leia in this story. It takes place AFTER Empire Strikes Back and before Return of the Jedi so that was interesting …
This story, scenario and characters are part of the NEW CANON.
(BTW, I am not a pre teen so it was a fast read for me). 🙂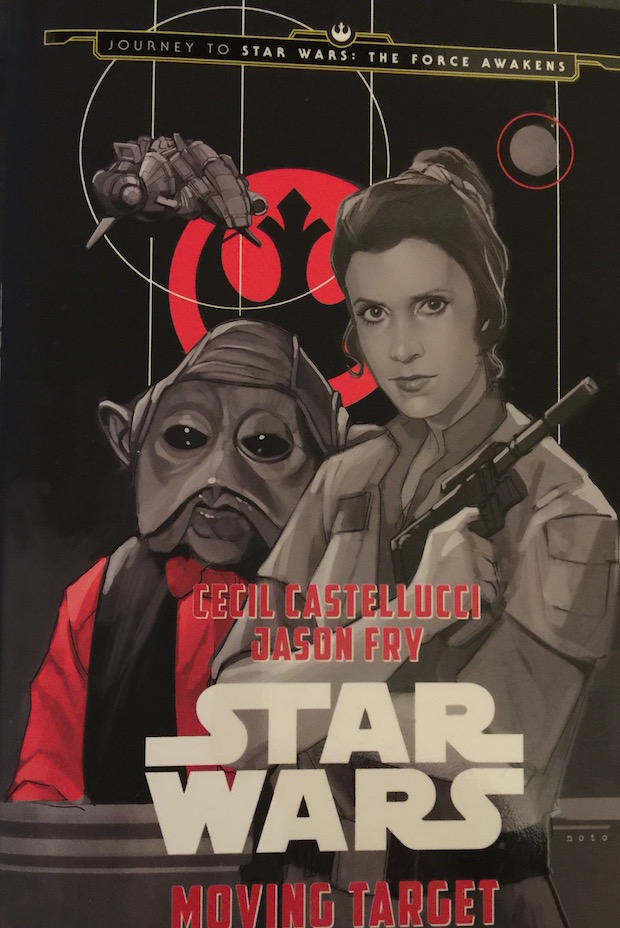 Contest starts now and ends February 21, 2016 11:59:59 PM.
Enter below in the comments one of the following question. You may enter once a day.
CONTEST ENTRY
My blockade runner ship is named __________________.
Unless of course, I decided to join the Empire, then I'm Stormtrooper _____________.
Good luck and thanks Disney Publishing for the great prizes!
BTW, we should have enough stickers for everyone who entered so if you want a sticker, send me your address at metroxing (at) gmail.com –  the last contest!