Home
»
CARS World 2016
,
Disney Pixar CARS
,
Mattel Disney Pixar Diecast CARS
Mattel Disney Pixar CARS: Online, In Stores February 2016
In Stores and Online …
Transforming Lightning McQueen – FIRST EVER RELEASE (Amazon). or eBay.
Max Schnell's Crew Chief – FIRST EVER RELEASE. (Amazon) or eBay.
Okuni & Shigeko – First Ever Release as a 2-pack, they were first available in box sets in 2011 and as singles last year. eBay LINK.
Brent Mustangberger with Headset and David Hobbscap – both have been readily available since 2012 in various packaging but the first time they've been available together. It should be noted that they have once again gone back to the misspelling of David Hobbscap's name. there is no second P in his name. Also, listings online seem to think it's Leland Turbo which is incorrect, it's David Hobbscapp.
Of course, prices range and change on Amazon and eBay. And it's delivered to your front door. 🙂
Happy shopping!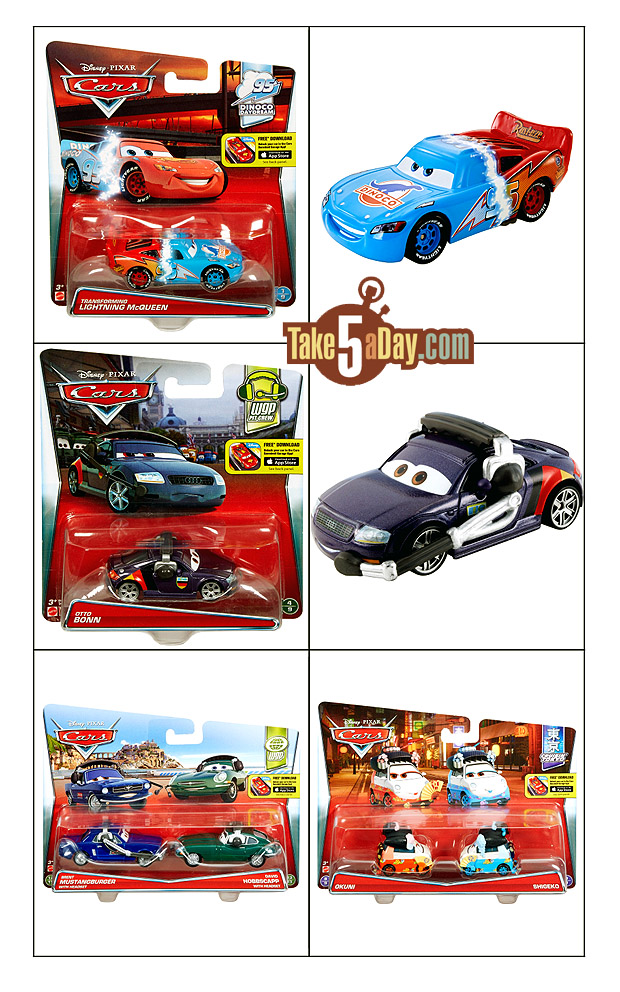 metroxing

1 February 2016

CARS World 2016, Disney Pixar CARS, Mattel Disney Pixar Diecast CARS


2 Comments