Home
»
Apple
,
Disney Pixar CARS
Mattel Disney Pixar CARS: The Mapple Piston Cup Apple CAR
After all this time, we still have a lot of "Mapple" CARS appearing …
Photos from "Mack Me Bucko."
A not unreasonable one from a few feet away though the color logo sponsor is a deadly giveaway, it should be all in gray.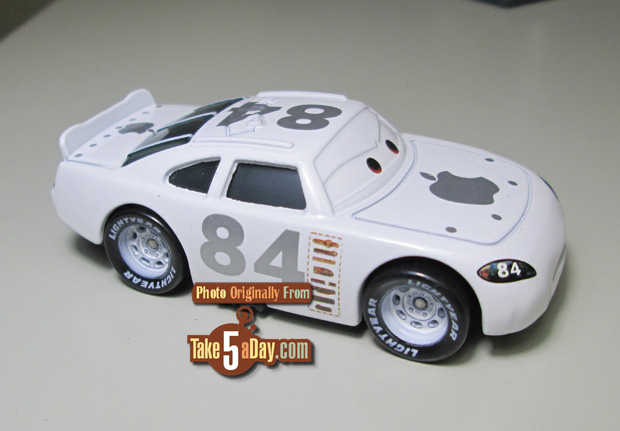 The Apple CAR is really the easiest to attempt to replicate – it's all white with gray tampo decals.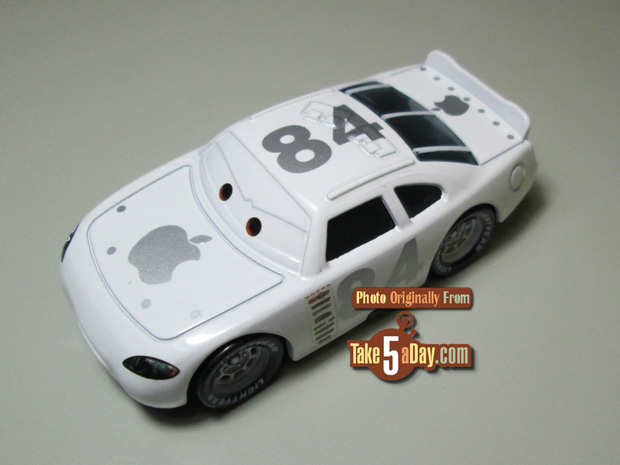 But in an ironic match, like knockoffs of Apple product, the details are the devil that they just can't quite pull off … well, they could if they were willing to spend another 5 hours getting it just perfect.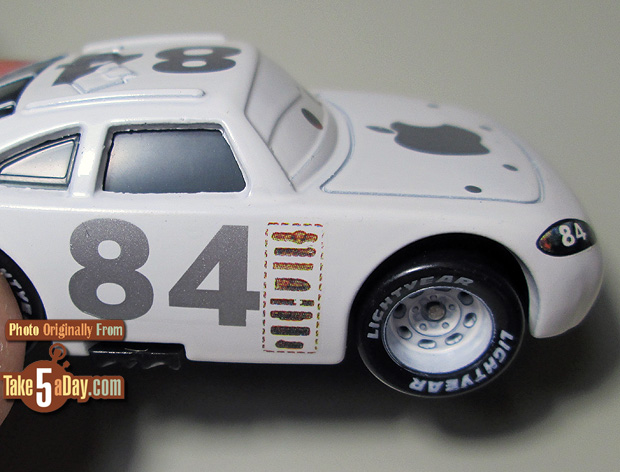 Of course, this one is also missing some spoiler "straps" perfect paint plus the off kilter logo placement.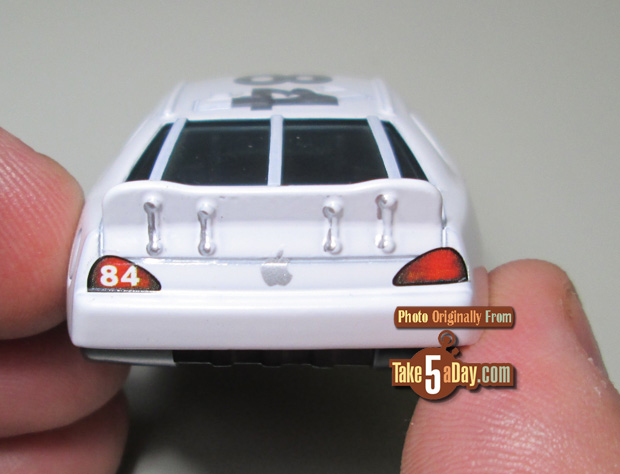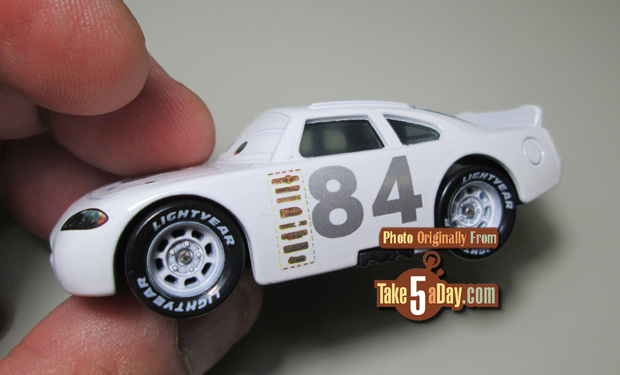 At least this one is soldered.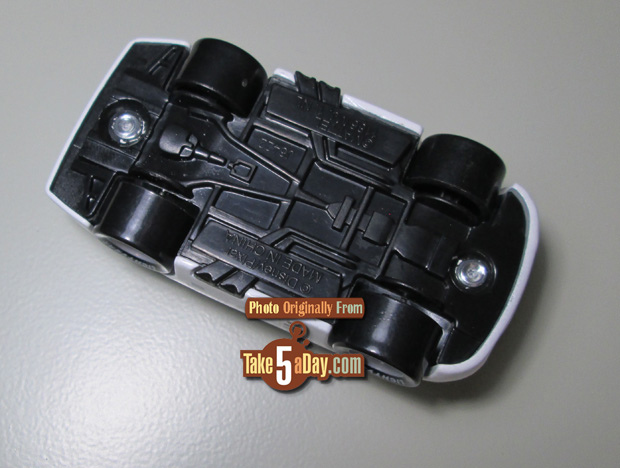 And this one from Mack Daddy looks pretty good from 10-feet away.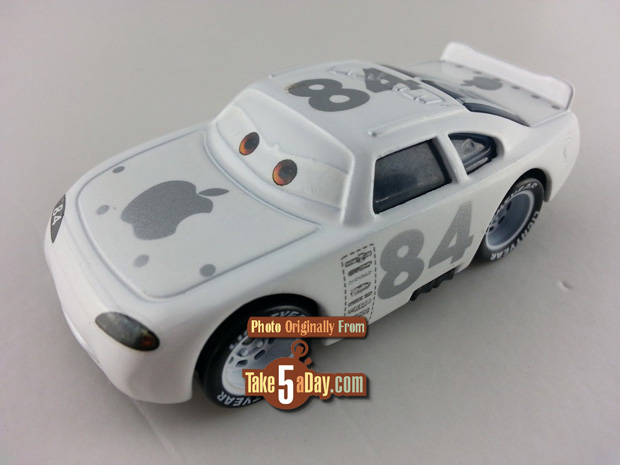 But closer up, the went TOO LARGE on the hood dots and the ones lining the spoiler.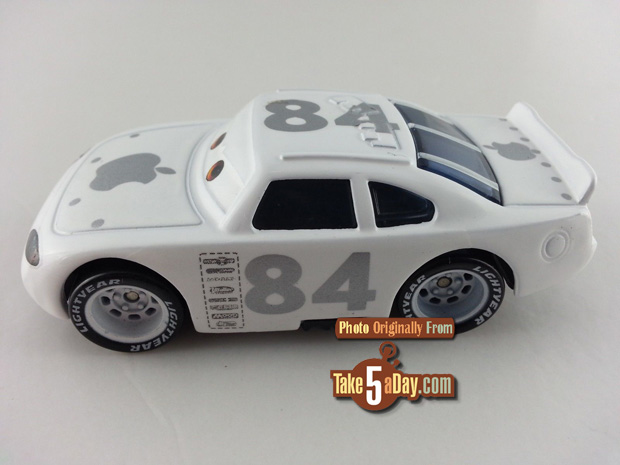 So MM close but yet so far away. It's a Mapple CAR!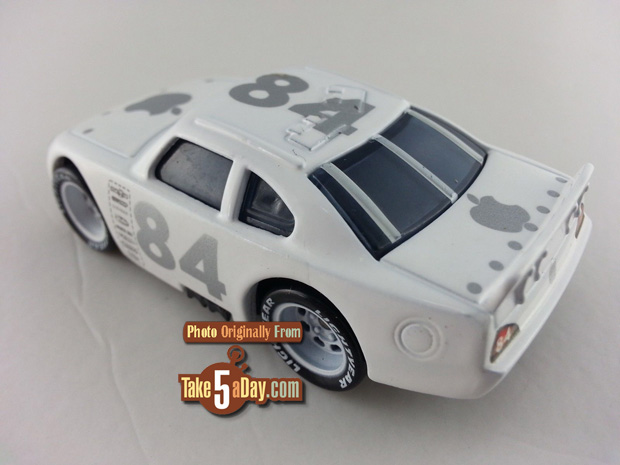 Thanks for the nice pics, Mack Me Bucko and Mack Daddy.
So, close Mac Me Bucko and Mac Daddy. I know Mack Me Bucko and Mack Daddy, you're no Mack buddy.
Well, the more things change, the more they stay the same? Our post on this a few years ago.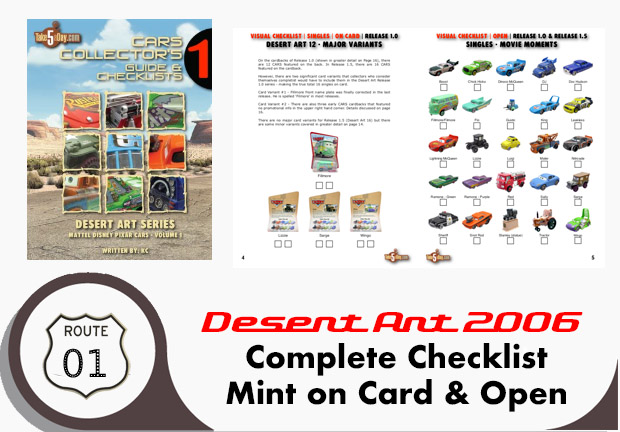 metroxing

25 August 2015

Apple, Disney Pixar CARS


5 Comments