Home
»
Disney Pixar CARS
,
Mattel Disney Pixar Diecast CARS
Mattel Disney Pixar CARS: Lights On For New Flo's V8 Cafe
There is a new upscale lights-sounds series called THE PRECISION SERIES. And this is the first release, Flo's V8 Cafe.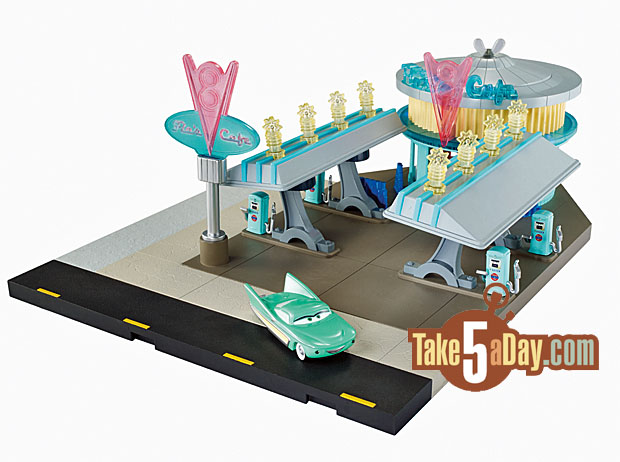 Some of the details are different – the original had the circle roof lift up with a lift and detailing inside, the new one probably does not lift up anymore … This photo below shows the elements that light up. It's kind of hard to tell as this photo is taken in a bright roombut the entire set glows blue.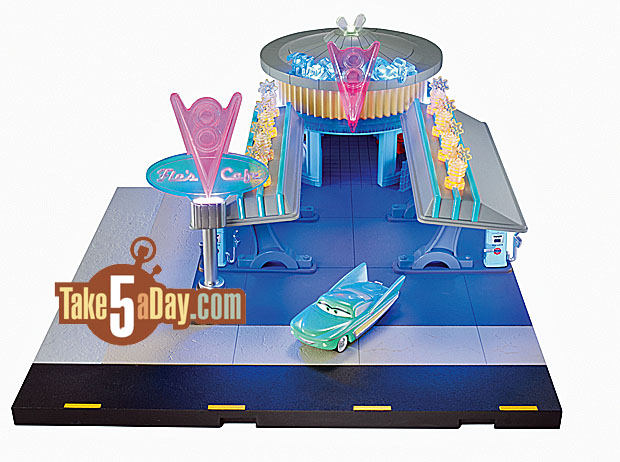 Flo is a diecast with WORKING lights on her.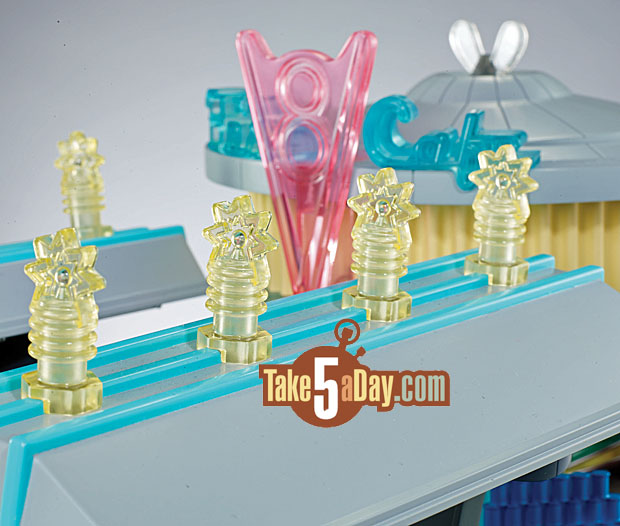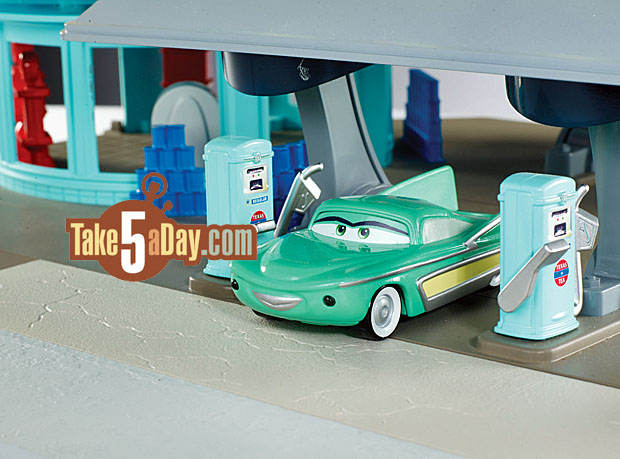 The background details are different from the original Flo's release – this looks like a nice upgrade/version/variant. Nice to see Flo's back with new light up elements.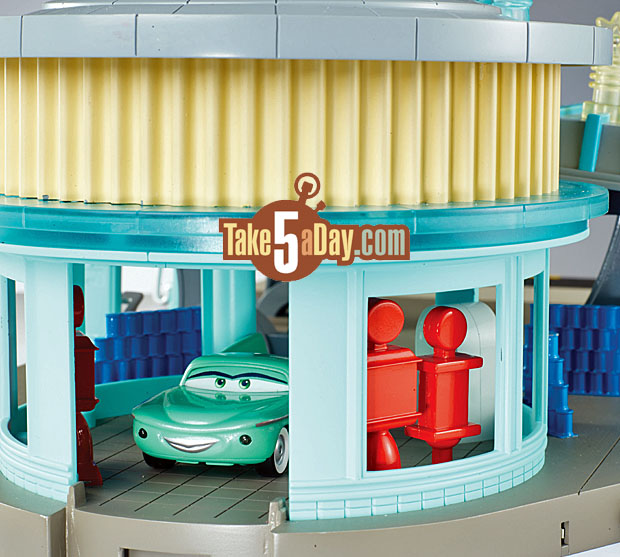 Not sure when this will arrive but probably for the Fall reset or of course, the holidays.
FLO's V8 Café from Disney Pixar's Cars, this highly-detailed playset features lights that flicker on and off, change colors, and even change patterns – just like they do in Radiator Springs! For added fun and realistic play, FLO's V8 Café comes with a motion sensor: watch as the lights automatically turn on in the dark to initiate nighttime mode. This special collector set comes with connectable roads, fuel pumps and an exclusive diecast vehicle to help kids reenact scenes from the movie. Pull-in underneath the awnings, fill-up with gas, then speed-off to your next adventure! What a great place to play with all your favorite character vehicles (each sold separately) from Disney Pixar Cars!
FLO's V8 Café Collector Set delivers day and night adventure for fans of Disney Pixar's Cars! A motion sensor will turn the lights on in the dark to simulate nighttime. The lights will also flicker, change colors, and change patterns – just like in Radiator Springs! Comes with an exclusive diecast vehicle so kids can pull-in, fuel-up, and hangout!
Part of the Story Sets line, FLO's V8 Café can connect to other playsets to expand the storytelling possibilities. Includes FLO's V8 Collector Set, 2 roads and 1 diecast vehicle. Colors and decorations may vary.
(These look like they attach to the other "low end" story sets playsets, tracksets and launchers.)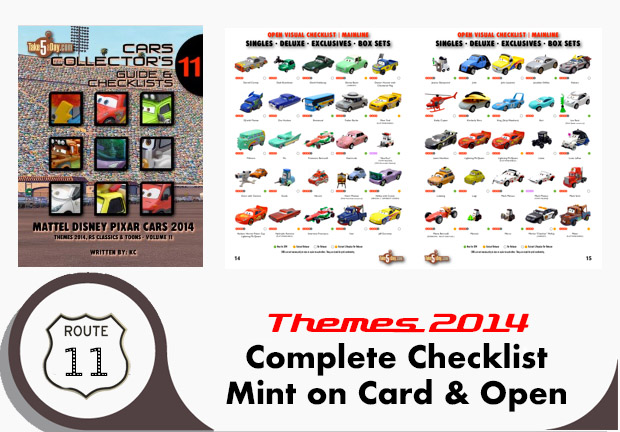 metroxing

7 May 2015

Disney Pixar CARS, Mattel Disney Pixar Diecast CARS


3 Comments