Home
»
Mattel
Mattel Hot Wheels Martin Arriola Corvette "Tribute"
Thanks for the heads up, "BMW!"
In the new Mattel Hot Wheels F Case, there is a C6 Corvette that is a tribute call out to retired Mattel designer, Martin Arriola.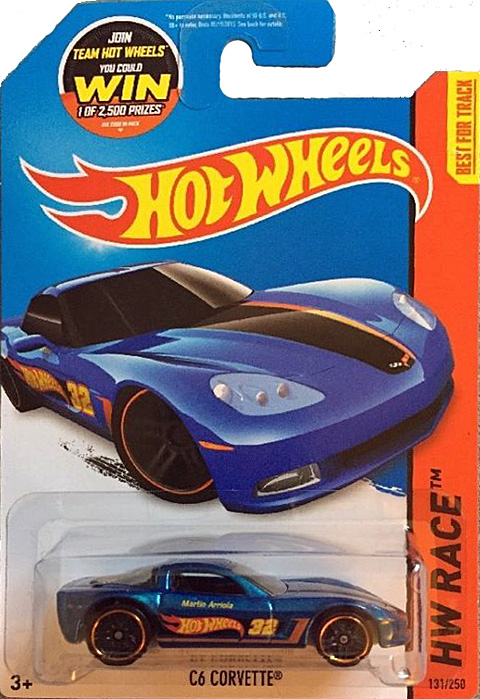 Of course, he's known to us, Mattel's Disney Pixar CARS diecast fans as the lead designer in the Golden Age of CARS (2007 to 2010).
He retired last year after 32 years at Mattel – so the Corvette is #32 and he was known for his Corvette.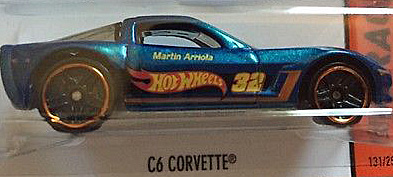 The background story makes it amusing.
Martin never knew this existed. Yep, no heads up. No hint. No clue.
No prototype in a box, no master carton of them – not even one. 🙂
So, in case you think Mattel is forgetful when they don't finish a lineup of releases, they forgot to tell Martin they are giving him a Hot Wheels tribute.
And also, Martin's Corvette was a C4 and it was green.
So, at least they spelled his name correctly. 🙂
HUNGER GAMES, TRIBUTE!
It should be showing up in stores or you can find it on eBay.
Thanks for the heads up, "BMW"