Home
»
Disney Pixar CARS
,
Mattel Disney Pixar CARS Toons Diecast
Mattel Disney Pixar CARS: Australia Neon Frosty Charity Sale
Get Me Collectibles & Mike Albert are teaming to sell the Australia exclusive Neon Racer Frosty's  – with a portion of the proceeds going to Nathan's Playroom.
"The retail price was 12 Australian dollars. Get Me Collectibles & Mike Albert are pleased to announce the opportunity for members of our Cars community to purchase one Neon Frosty for less than the Australian retail price plus shipping … We want to make sure that Cars collectors get an opportunity to add Neon Frosty to their collections.
We have over around 340 Neon Frosty available for purchase – in the US, $8.00 covers the cost of one Neon Frosty shipped to you … additionally we are going to ship 24 to one of our UK moderators who will in turn ship to members who live in the UK … for those of you who live in other countries, you may purchase one for $6.00 plus the actual shipping and handling charges.
At this time there is a limit of one (1) Neon Frosty available for purchase per household… we are going to maintain a list of names.
To join the list of members wishing to purchase a Neon Frosty, please send an e-mail containing your full name, mailing address, Facebook name, and screen name at TakeFiveADay.com, and PayPal address to:
GetMeCollectibles@gmail.com.
Not only will you be buying a Neon Frosty, you will be helping to support 2 great charities. Somewhere between $1 and $1.50 will cover the costs of packing materials – somewhere between $3.50 and $4.00 per each Neon Frosty sold will be donated to charity.
We will reply with a PayPal request for payment… upon receipt of your PayPal payment we will prepare your package for mailing.
Quantities are limited – Get Me Collectibles has about 270 to sell."
Thanks Get Me Collectibles and Mike!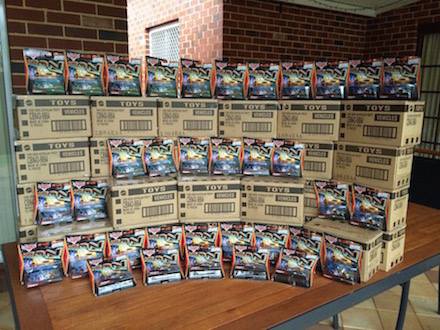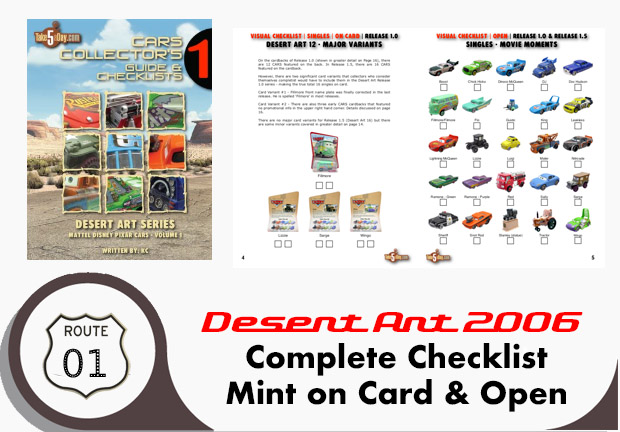 metroxing

4 February 2015

Disney Pixar CARS, Mattel Disney Pixar CARS Toons Diecast


14 Comments