Home
»
Disney Pixar CARS
,
Mattel Disney Pixar Diecast CARS
Mattel Disney Pixar CARS: 2015 Easy Idle 2-Pack Also a Variant
The new 2015 Easy Idle, & Pitty 2-pack.
Thanks for the great pics, "John H."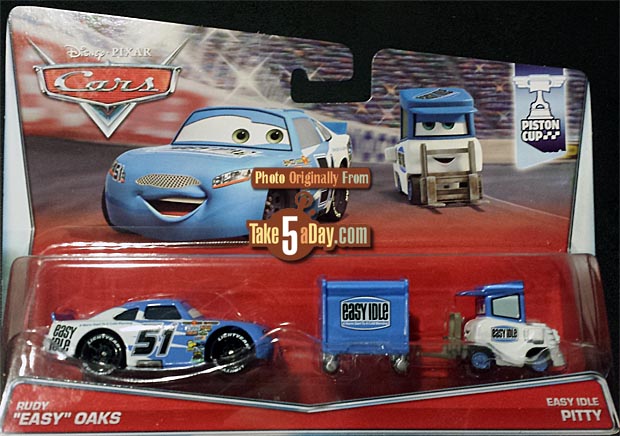 The pack is a host of variant-goodness-annoyance.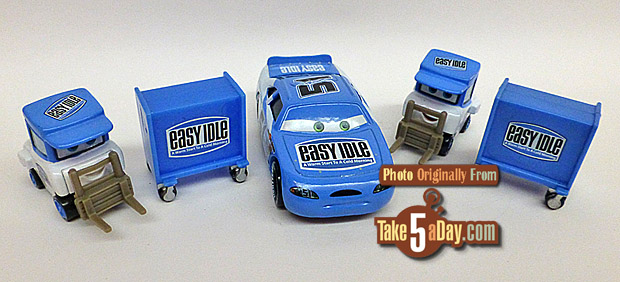 The most significant variant is the Easy Idle Pitty.
The biggest difference is that he is a unibody (right) while the first/previous release had an added facial plate (though the facial plate was metal). Presumably it was so that Pitty's facial expressions could be swapped out more easily though, of course, Easy Idle Pitty only got one facial expression design release.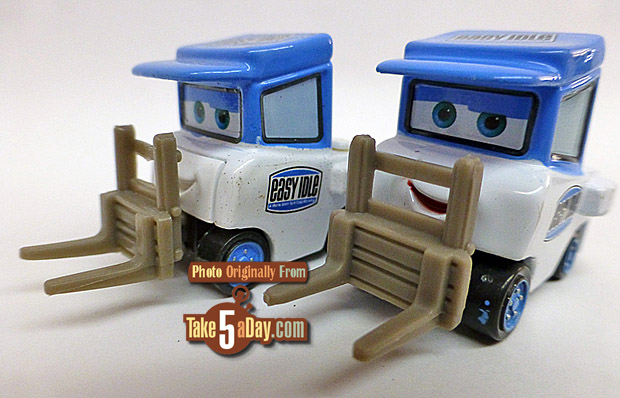 Not surprisingly, he's a new sculpt obviously but they also standardized his back end. The previous Easy Idle (right) had kind of flare skirt back end along with a slight cab tilt. This new sculpt (left) looks like most of the other "squat" Pitty's – with a smaller back end.

Easy Idle is also a slight variant – as with all Piston Cup racers now. He loses the raised paint eyebrow – it's just paint on a flat windshield.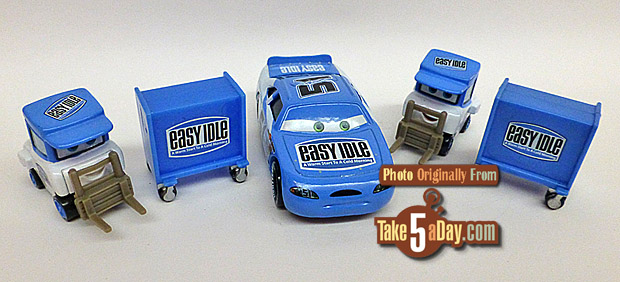 The tool chest sports slightly different a Easy Idle logo. If this was the only difference, it wouldn't mean much of anything but with the Easy Idle Pitty and Easy Idle, it's another variant to collect.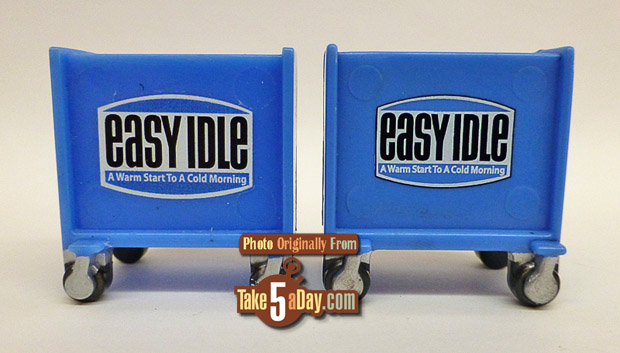 Thanks for the great photos, "John H."

metroxing

4 February 2015

Disney Pixar CARS, Mattel Disney Pixar Diecast CARS


5 Comments