Home
»
Disney Pixar CARS
,
Mattel Disney Pixar Diecast CARS
,
Mattel Disney Pixar Diecast CARS 3
Mattel Disney Pixar CARS: Themes Singles 2015 New & Variants
The first case of singles for 2015 are out – continuing the Themes concept … it's a nice upgrade, extending the graphic to full size makes much more sense and it's nicely dynamic looking.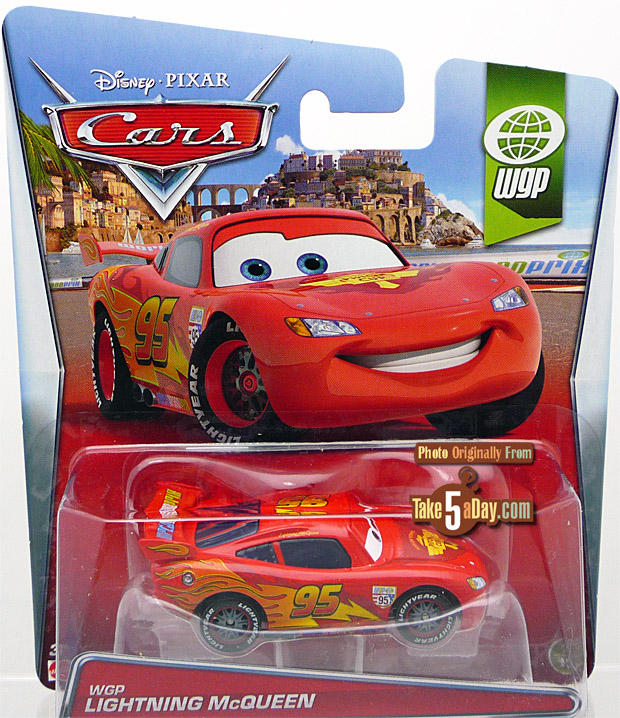 It is CASE P – continuing the new tradition of not starting on CASE A until a few cases have been released. There are no CHASE/SUPER CHASE CARS in this case – technically there is nothing new but some new to singles, some long time not released ones and some new variants.
NEW to singles – Kit Revster (previously only in a Target 4-pack) and Shigeko (in a TRU Box Set). Shigeko might be a metal diecast upgrade – her previous front panel/face was plastic, they may have welded a metal piece now. When I crack it open, I'll update unless you have it open – then drop a note in the comments.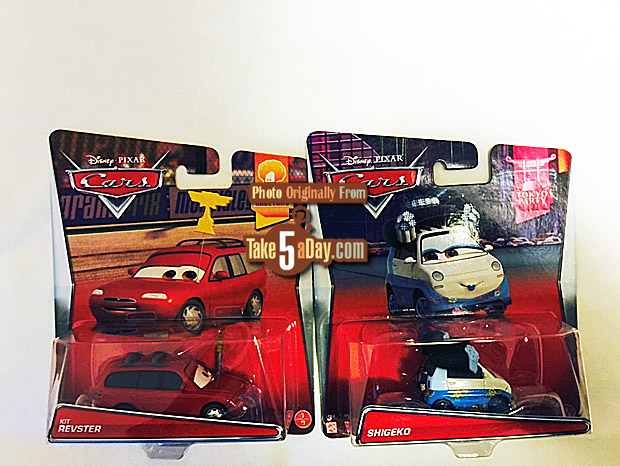 Returning to the singles lineup from many years ago – Kori Turbowitz (her press pass is angled), she was always a unibody and there is no change in this release. Yes, she is still missing her mirrors.
Pit Crew Member Sarge is a variant. In his first release, he had the square cutout around his eyes/windshield as he was released during the lenticular era – here he sports the updated look from the current Sarge design – only with the attached gas can. You can see the variants HERE.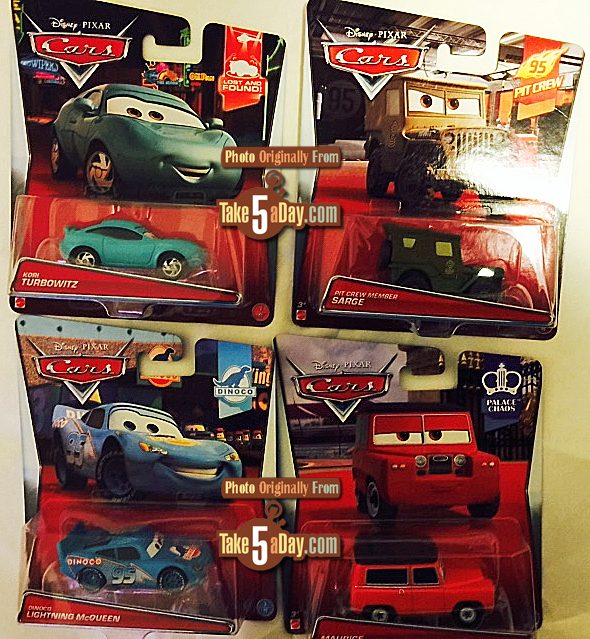 Maurice is the same as his release in 2012 though he loses his last name, Wheelks. Dinoco Lightning McQueen is also a variant. Previously releases featured a painted raised eyebrow – that raised metal has been removed and his Dinoco blue eyebrows are simply painted on a flat windshield. He is still missing the DINOCO on his spoiler.
In the Piston Cup Themes are some of the Piston Cup Racers. Chick Hicks looks exactly the same as always. He still sports the raised and painted eyebrow.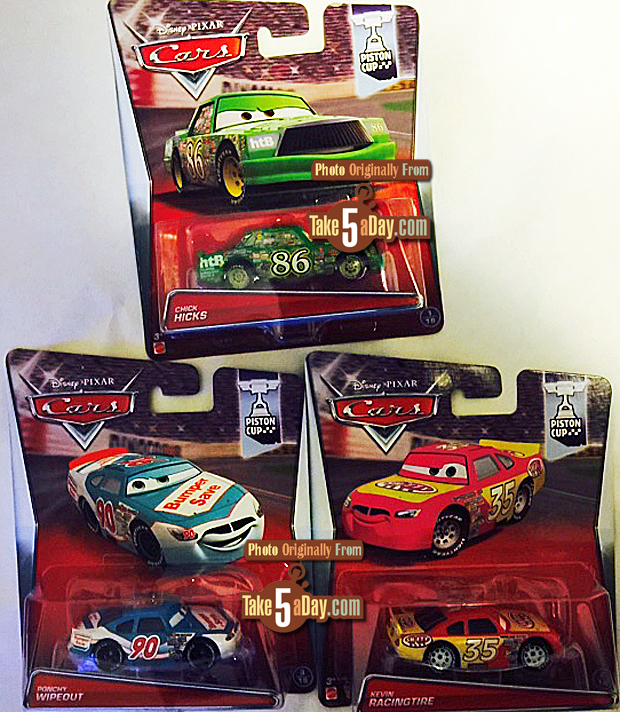 However, Bumper Save and Shifty Drug are variants. As with Dinoco Lightning McQueen, they no longer have the raised painted eyebrows – just painted on. They also sport their names now and not the sponsor – which makes sense as no other CARS were not designated by their names but on the other hand, it's much easier to ID them by their sponsor.
Thanks CTC for the photos and heads up.
(I'm missing some 2014 cards so if you're interested in trading any 2015 for 2014, drop me a line. Thanks!).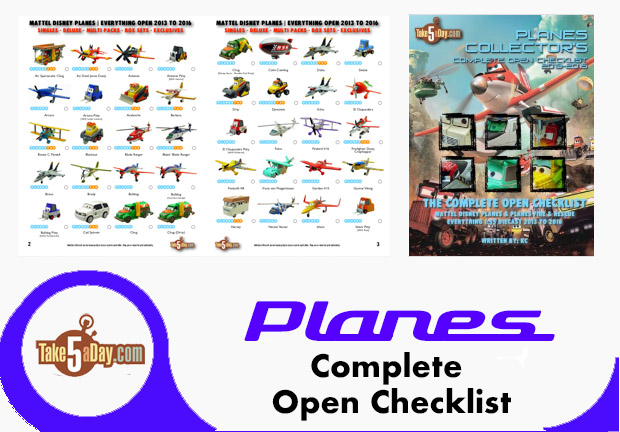 metroxing

27 January 2015

Disney Pixar CARS, Mattel Disney Pixar Diecast CARS, Mattel Disney Pixar Diecast CARS 3


2 Comments