Home
»
Disney Pixar CARS Toons
,
Mattel Disney Pixar CARS Toons Diecast
,
Mattel Disney Pixar Diecast CARS 3
Mattel Disney Pixar CARS: Boxed Target Radiator Springs Lightning McQueen Now Online
The boxed Target-only Radiator Springs Lightning McQueen is now available online.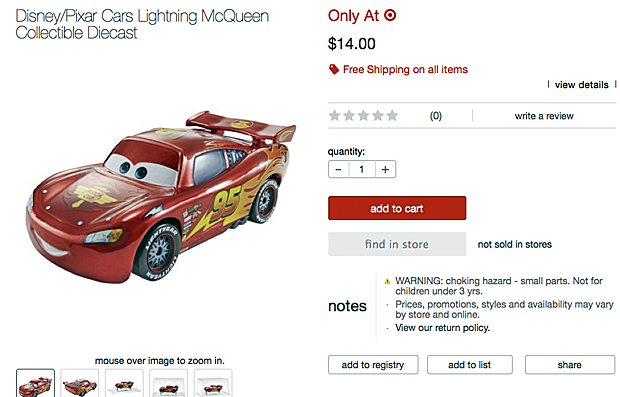 It seems one case may have gone to each store but if your store didn't get it or you want more, you can order it online – plus you get FREE SHIPPING on anything and everything available on Target.com.
It does strangely say NOT AVAILABLE IN STORES as the in-store version is different.
Since Target seems to want to establish Target.com a go-to choice online versus Amazon.com, this might be the enticement – after all, this CAR is featured in their TOY BOOK and not a Black Friday flyer so they want to sell as many as possible so while it is presumably a one-time run, it's not a limited one weekend item.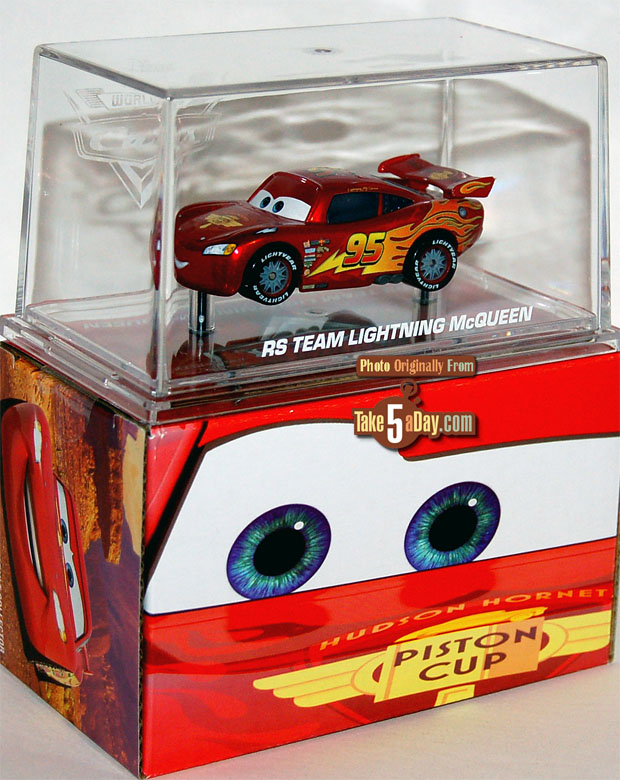 Yes, the Target listings says plastic but they are referring to the case and not the diecast.


metroxing

26 October 2014

Disney Pixar CARS Toons, Mattel Disney Pixar CARS Toons Diecast, Mattel Disney Pixar Diecast CARS 3


2 Comments