Home
»
Disney Pixar
,
Disney Pixar CARS
Disney Pixar CARS 3: Coming in 2018?
CARS – Now & Forever.
Bob Iger, CEO of Disney announced among other tidbits at the annual shareholders meeting …
"We have plans for a new Cars movie and on top of that Brad Bird is already working on a great story for a new Incredibles film,"
There also other news regarding Star Wars – you can read the rest here at the Hollywood Reporter including a guy who traveled there to complain about the pin trader thing at Disneyland to the CEO. 🙂
Of course, last October, "Sheriff" already spilled the beans on the news and the plot.
Michael Wallis, author of "Route 66: The Mother Road," the voice of Sheriff gave an interview to radio station WGBZ.
At about the 22-minute mark, you'll hear him drop a pretty big nugget of news — that Disney-Pixar will make a "Cars 3″ film that goes back to Route 66 and includes Route 99, a historically significant highway in California.
Coming in 2018?
You can read the rest at Route 66 News … along with an audio clip.
No official announced date but I think Michael Wallis said 2018.
So, pretty soon – we'll have the first born before CARS and going off to college with a CARS movie still in the theaters (ok, you might have a super genius kid but hey, they take after their CARS collecting 'rents, am I right? 🙂  ).
So, if you're a quart low on CARS Movies, Pixar's gonna do what they say can't be done,
we've got a long way to go and a short time to get there.
I'd buy a tribute Jerry Reed Hauler.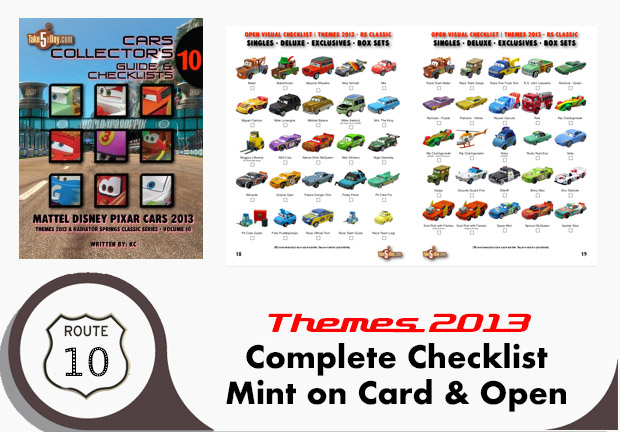 metroxing

19 March 2014

Disney Pixar, Disney Pixar CARS


One Comment