Home
»
Disney Pixar CARS 3
,
Mattel Disney Pixar Diecast CARS
,
Mattel Disney Pixar Diecast CARS 3
Mattel Disney Pixar CARS Diecast: Case Y Arrives at Retail (Return of Lizzie!)
CASE Y arrives at retail.
Thanks for all the great photos "Rob (I Can Field a Hockey Team With My Kids)."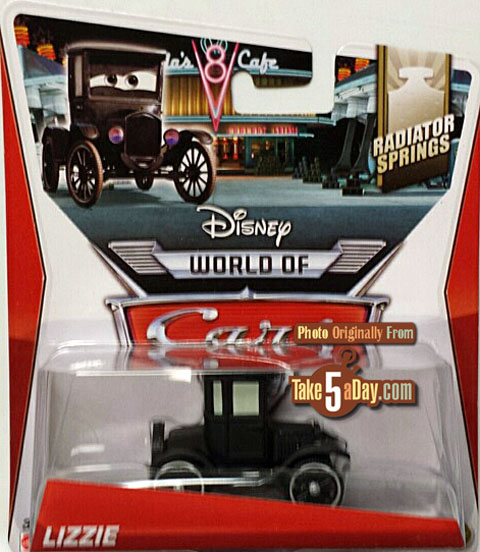 These are the CARS of biggest interest – the return of Lizzie!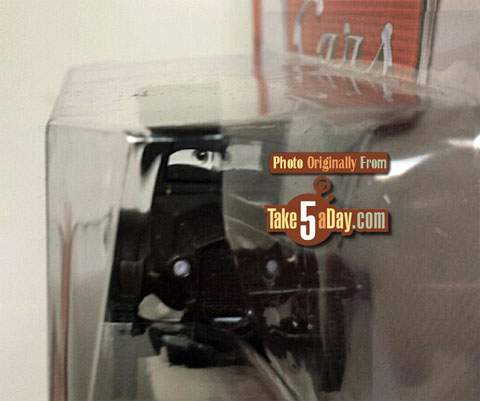 She has lavender/purple tinted headlamps – presumably she matches the speculation from this post.
The Wheel Well Guido is a little odd in that his sign is in Spanish. Clearly when Mattel asked for a screen shot of the scene, Pixar sent over a Spanish version and no one at Mattel thought, "Isn't CARS 2 also 'dubbed' in English?" At first, I thought there would be a multitude of language releases but it looks like Spanish is the only version.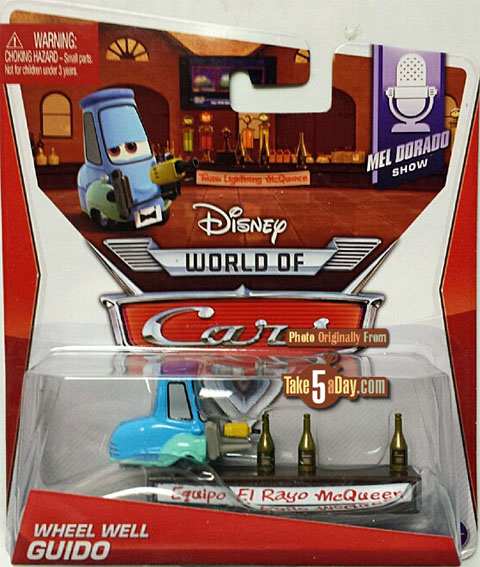 Though when the got around to doing the packaging, they clearly got an English screenshot file.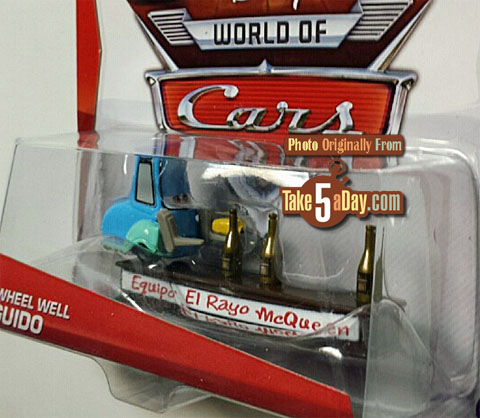 The Y case has Lee Racé as the only CHASE.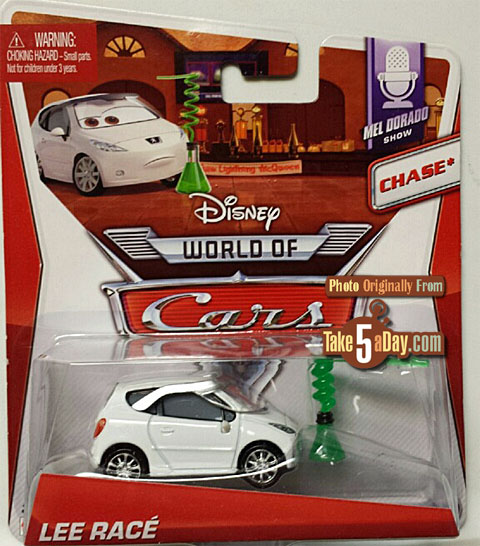 Nice looking sculpt.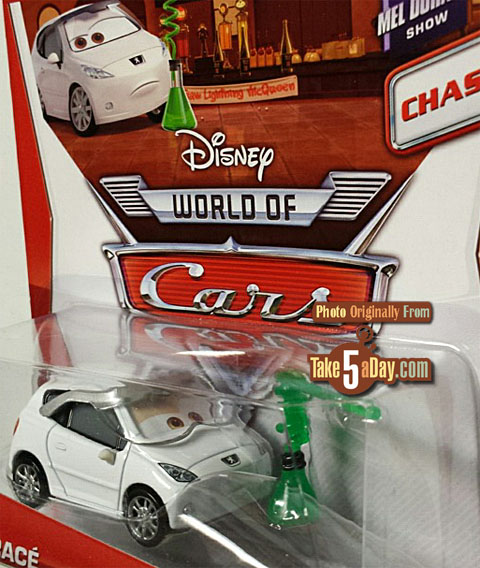 The other noteworthy release is the return of Matthew "True Blue" McCrew – it's hard to say definitely but it seems likely he's still a segmented face plate like all of his other releases … but it's hard to say 100% until one gets cracked open.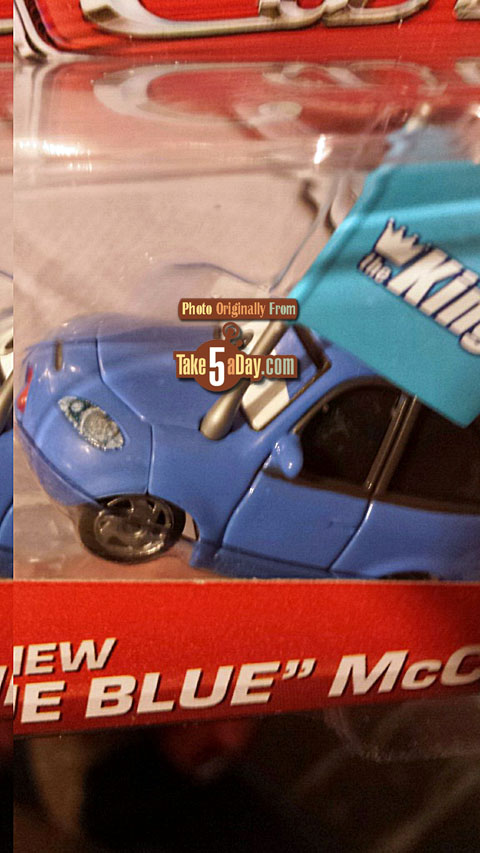 Thanks for the great photos, "Rob (My 7 Kids)."
Here is the rest of the case.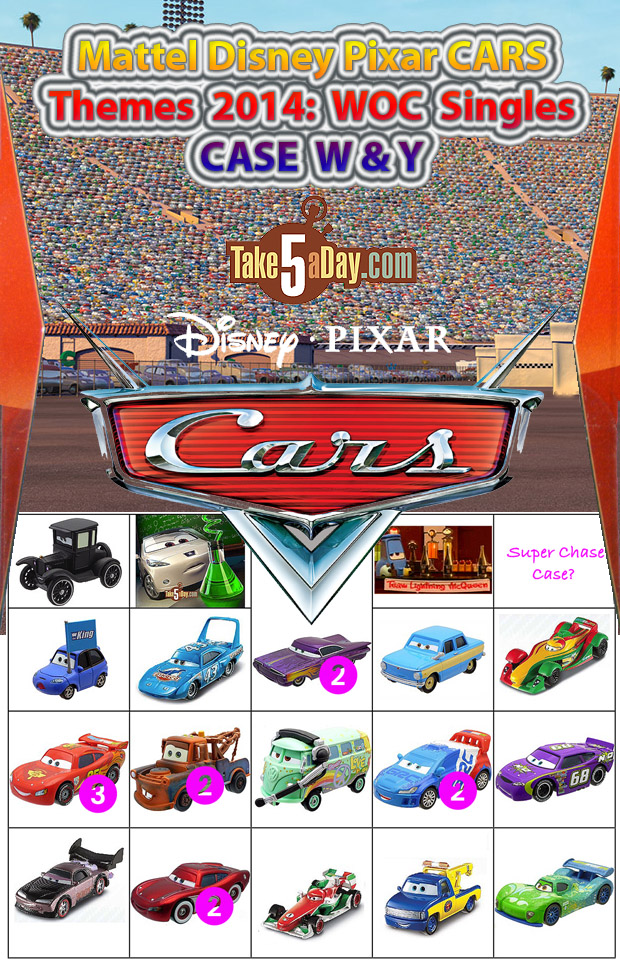 There is a SUPER CHASE case, presumably CASE W – it looks like it's in the system available to order – once we have the final confirmation as to what the Super Chase is, we'll let you know.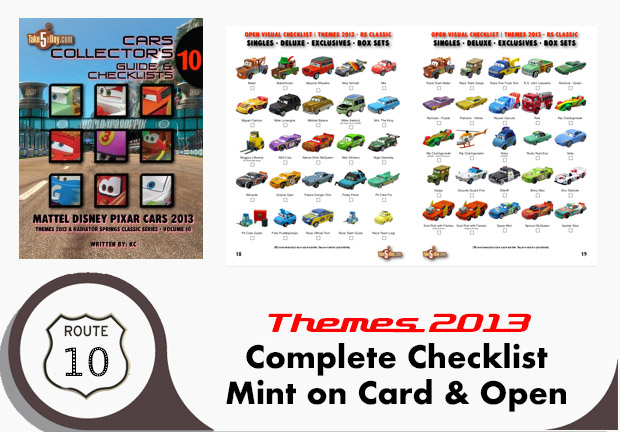 metroxing

23 February 2014

Disney Pixar CARS 3, Mattel Disney Pixar Diecast CARS, Mattel Disney Pixar Diecast CARS 3


6 Comments