Home
»
Disney Planes
,
Mattel Disney Planes
Mattel Disney PLANES: New Wings Around the Globe Play Set
"Wraukn" sends along nice photos of the Wings Around the Globe Play Set.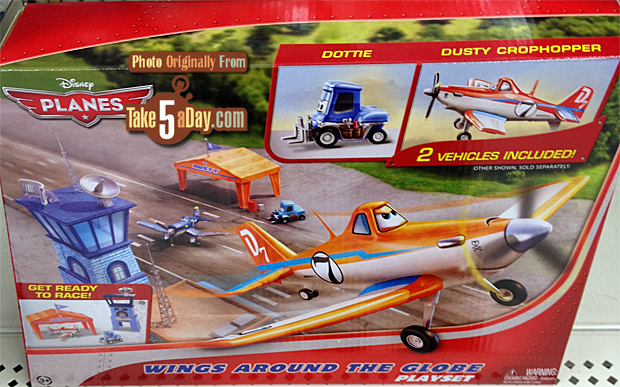 On the surface, it seems like the Dusty Crophopper Pit Row Gift Set (with Pitty, Dottie) with an extra Airport Control Tower.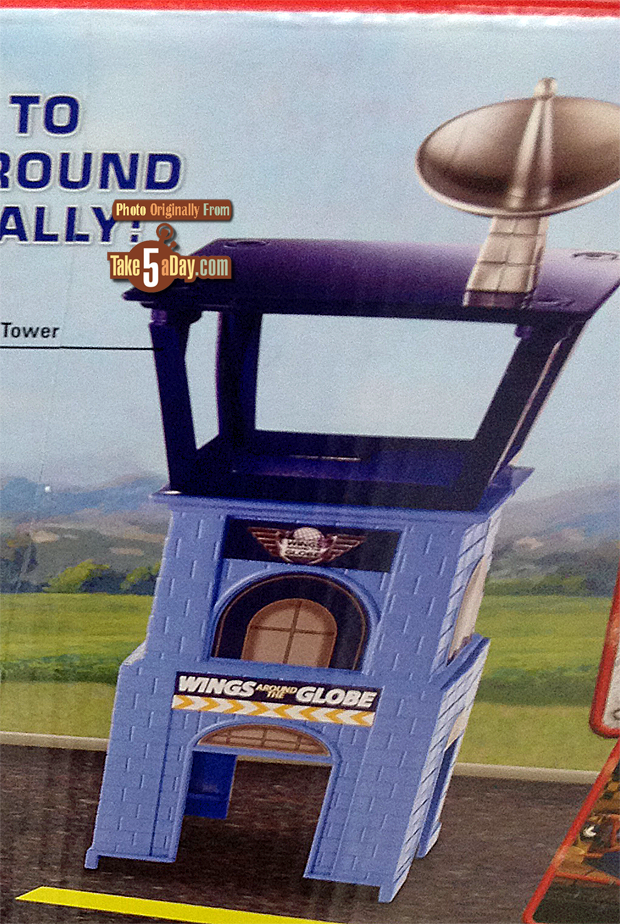 If they release the Control Tower Pitty, it would be a canonical display BUT based on the lack of the word "DIECAST" anywhere on the box – this playset is a little puzzling.
So, it looks like you get the tent from the Pit Row Gift Set but instead of a metal diecast Dusty Crophopper and a metal Pitty Dottie, you get the plastic playset versions. What's the opposite of woohoo?
I'm also presuming that while there is a black runway pictured below, I'm presuming you don't actually get that? So, while it's around $16.99 to $19.99, it's all plastic.
Of course, why not buy the $11.99 Pit Row Gift Set that comes with the plastic tent, a metal diecast plane and a metal diecast Pitty?
Or for $19.99, you get a plastic plane, a plastic Pitty, a plastic tent and a plastic Control Tower.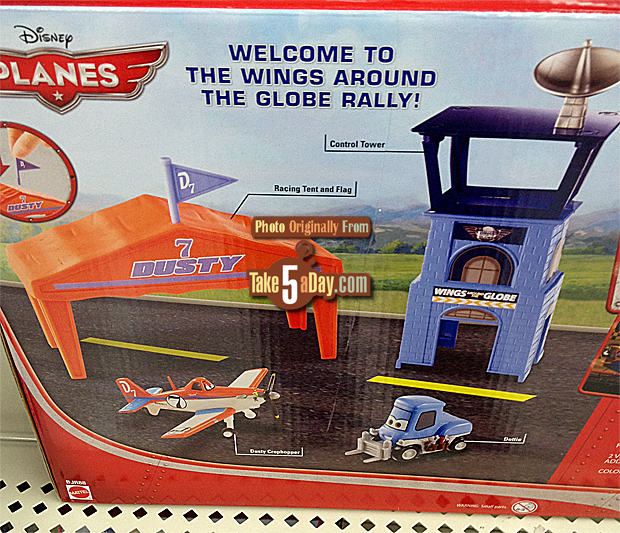 Yea, usually when they just call it "vehicles," it means plastic.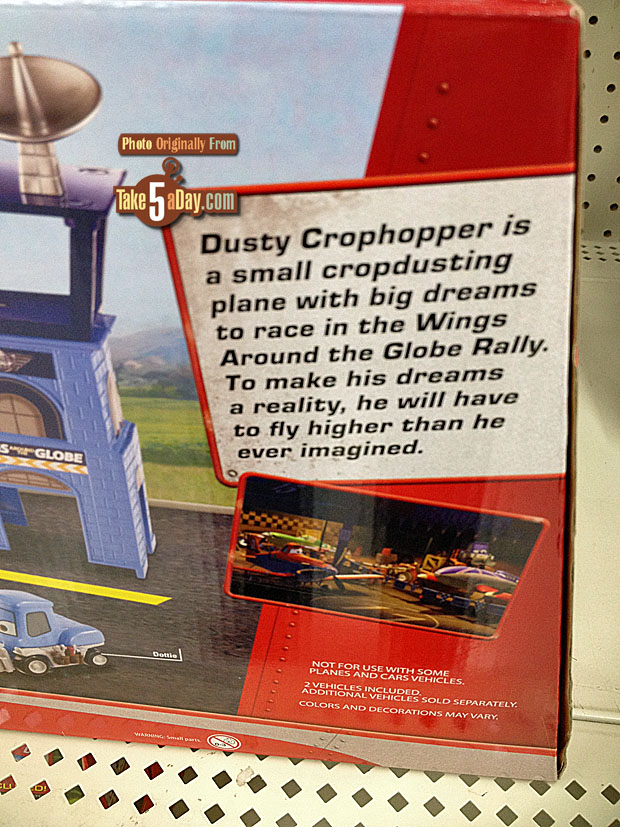 Thanks "Wraukn."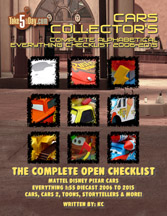 metroxing

21 February 2014

Disney Planes, Mattel Disney Planes


4 Comments