Home
»
Disney Pixar CARS
,
Mattel Disney Pixar Diecast CARS
Mattel Disney Pixar CARS Diecast: Tokyo Mater Toon Singles Return to Walmart
Thanks for the great photos, "John H."
Tokyo Mater Toon singles return as a Walmart only item.
Manji as this new single is the 2013 variant version – he has BROWN EYES as with the recent 3-pack.
His first release featured him with blue eyes.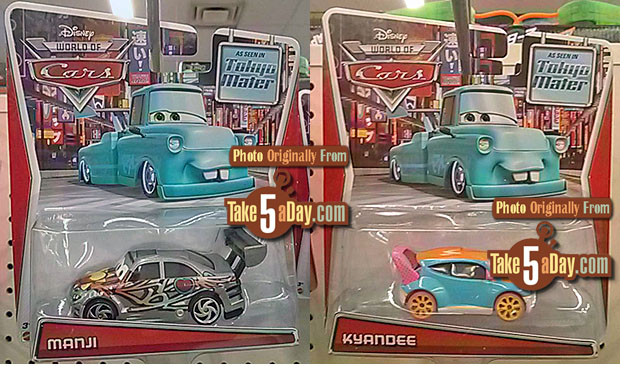 John H. says the others all most appear to be the same as his initial Toon release – Dragon Lightning McQueen has a segmented plastic face.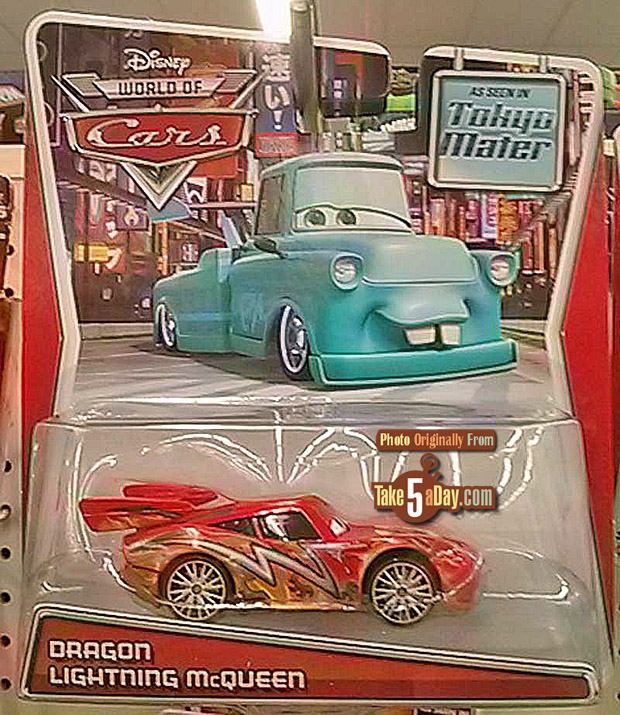 John H found 11 CARS on the shelf – presuming the box contained 12 diecasts, there are 2 to 3 of each.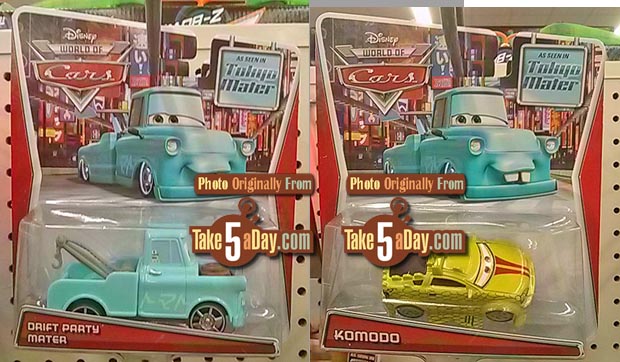 Ito San, Kaa Reesu and Patokaa were not on the shelf – they are probably in the next case?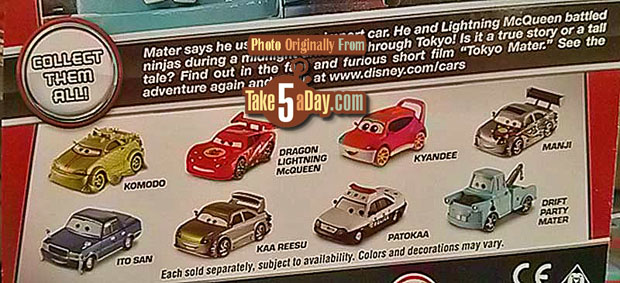 They are $4.97 each – guess WM has given up on the $.88 thing.
Many of these got a limited release in the first go-around so hopefully now enough will show up on the pegs including the rare Kyandee and Komodo. Happy hunting!
It's unknown if there are other 3-packs … repeats or otherwise – most times, exclusives lists are not very detailed.
Thanks for the great pics, "John H."

metroxing

13 February 2014

Disney Pixar CARS, Mattel Disney Pixar Diecast CARS


11 Comments