Home
»
Disney Pixar CARS
,
Disney Pixar CARS 3
,
Mattel Disney Pixar Diecast CARS
Mattel Disney Pixar CARS Diecast: John & Nancy Movie Moment
The kissing couple on the bridge are named after Pixar founder John Lasseter & his wife, Nancy.
Thanks for the nice photo of the EU package, "David V!"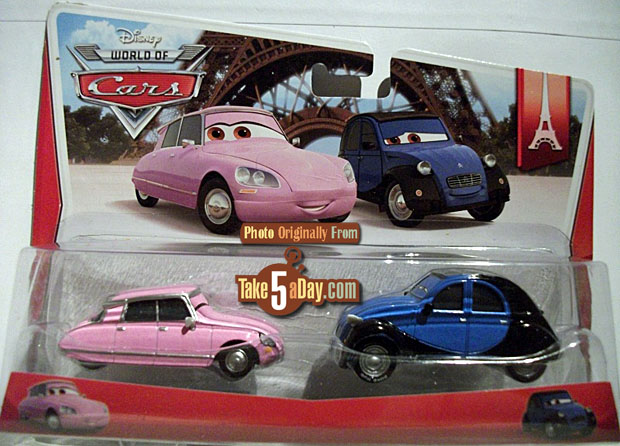 Perhaps this will arrive in the next US Movie Moment box – as of now, unknown when the next case is coming.
"John H." sends us his open photos …
John, as the Citroën 2CV is massively oversized. The actual is definitely smaller than the Citroën DS (Nancy) and the actual car is much closer to the size of Uncle Topolino but if your only frame of reference is the screenshot, then, well, "it's mostly accurate."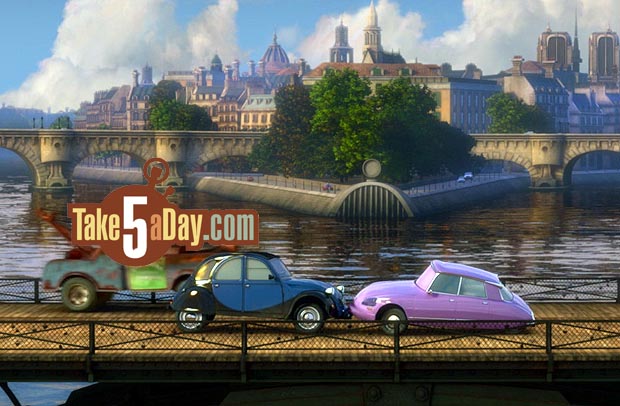 Or you could note that John L. in real life is not a small man so … 🙂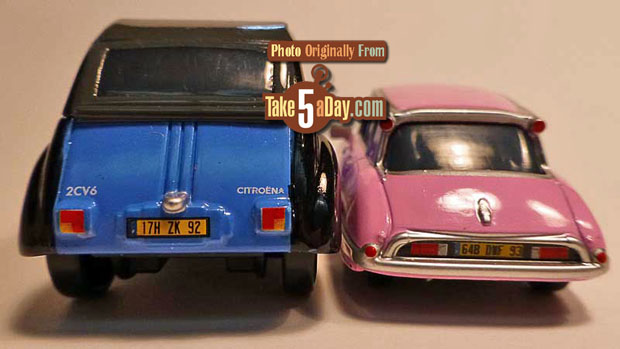 The detailing on both diecasts are nice.

Lips are diecasts are weird.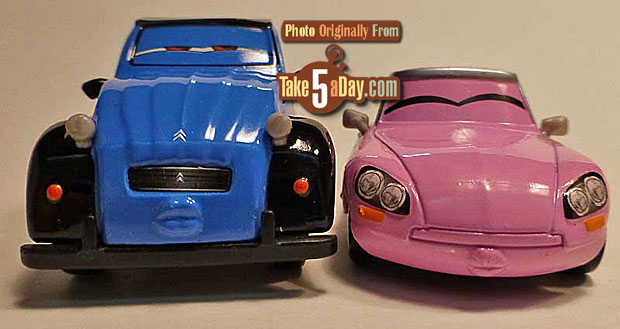 Compared to the other Citroën DS, Raoul's crew chief – interesting the made an entire new sculpt but the new sculpt is a much better looking DS and a pretty spot on sculpt of the classic DS that most car aficionado would recognize.

Though Bruno might represent a later DS release?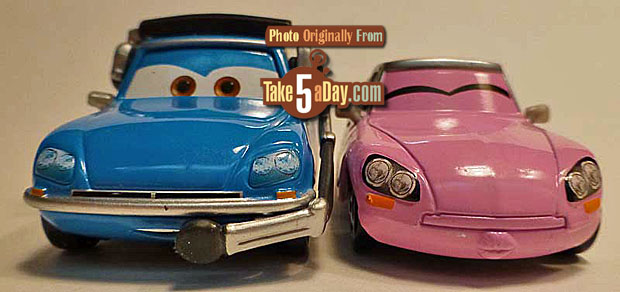 I'm presuming at some point, the back lights on Bruno is accurate to a later model year? Any experts on the DS care to chime in?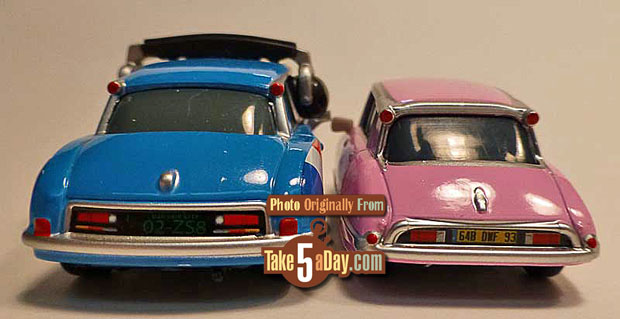 Thanks for the nice and great photos, "David V." and "John H."
This kiss is our list.

metroxing

9 February 2014

Disney Pixar CARS, Disney Pixar CARS 3, Mattel Disney Pixar Diecast CARS


14 Comments