Home
»
Disney Pixar CARS 3
,
Mattel Disney Pixar Diecast CARS 3
Mattel Disney Pixar CARS Diecast: Lee Racé & Guido with Sign
Thanks "Wraukn" for a first look at the international cards of the next singles case – Y.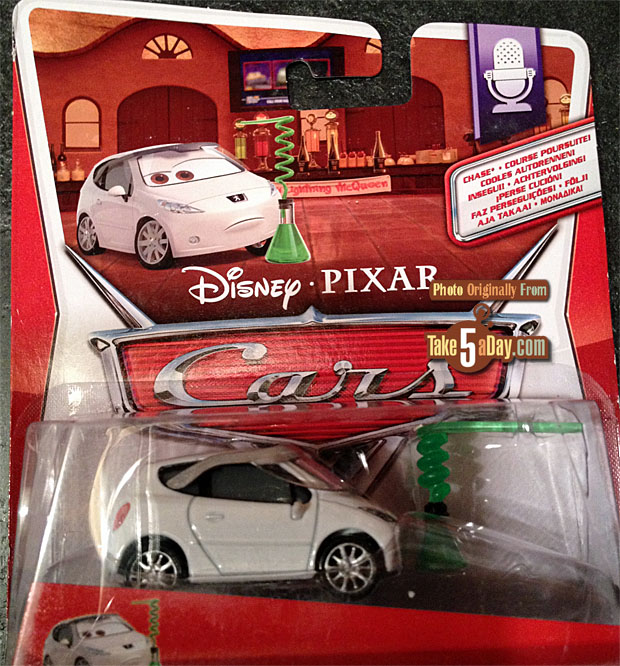 Lee Racé – I guess he's pronounced "Racey"?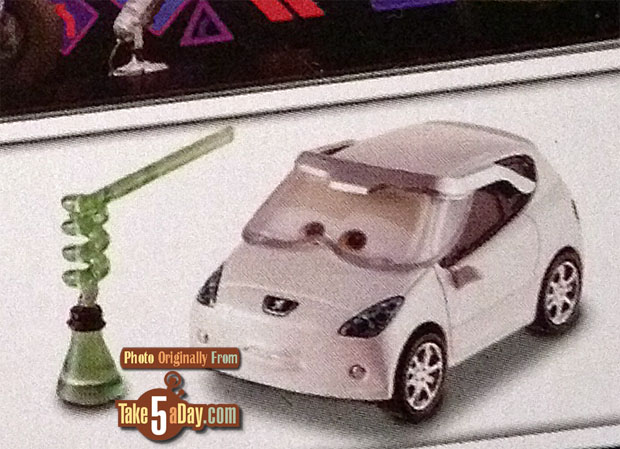 Chase – regular Chases are available overseas.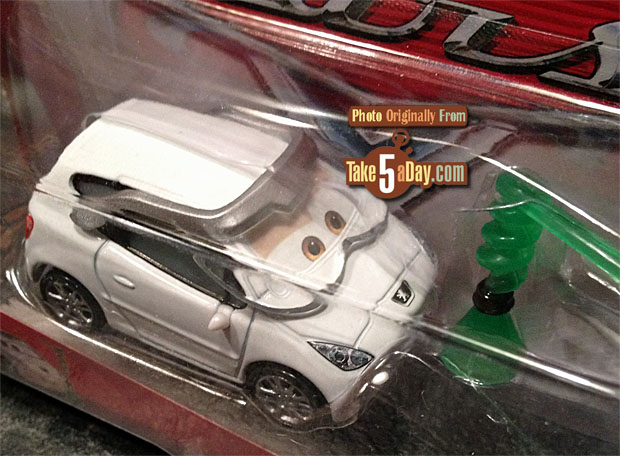 Looks great.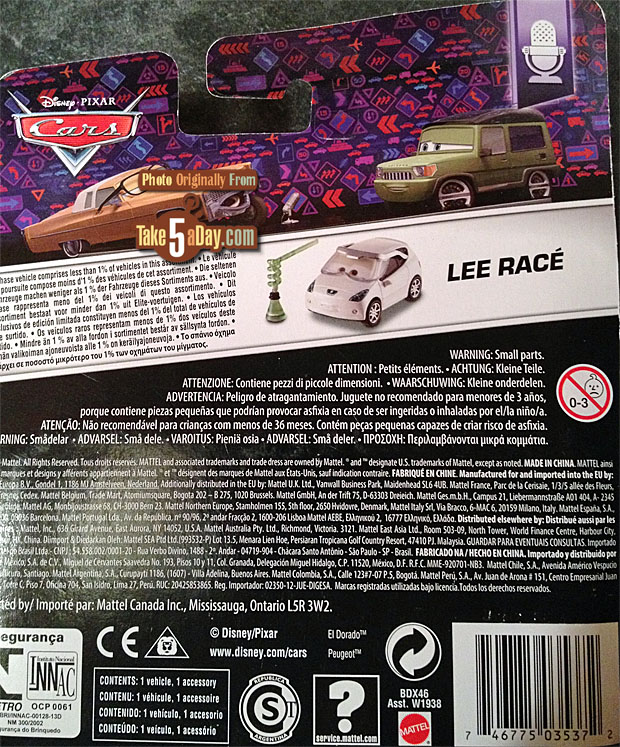 And the first release of Guido without Luigi in a while – Pit Crew Member Guido was also with accessories.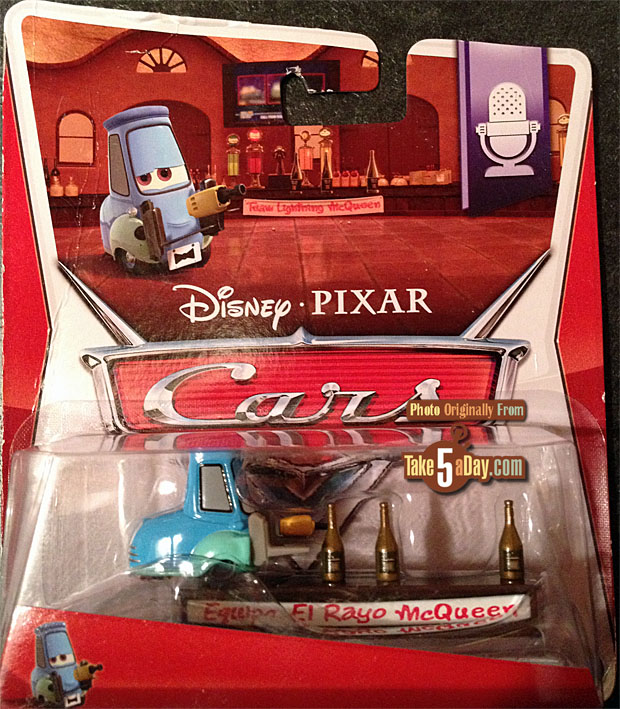 The sign is the oddity. As you can see from the US/English version of CARS 2, the sign reads Team Lightning McQueen. So, why is the sign in Spanish? Yes, Equipo El Rayo converts to TEAM.
The EU rules are that the packaging must not be in English only – parts of the game/toy inside can contains stickers in English so there's no real reason why the sign can't be in English.
So, the question is if Wheel Well Guido with a sign in Spanish is EU only? It is an odd decision if that's the case – as Spanish is the official language in one country in Europe. Will the US get the Spanish version also? Did Mattel get an intial screenshot of the Spanish language version of CARS 2? The sign might make sense in Italian (even at the Wheel Well) but this looks to be an oddball situation wether it's Spanish worldwide or Spanish for international releases only? Stay tuned.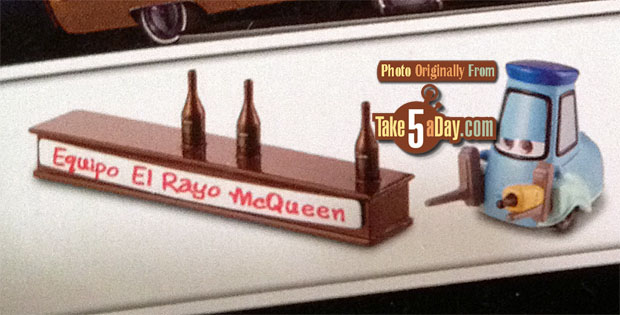 Thanks for the great photos, "Wraukn."

metroxing

23 January 2014

Disney Pixar CARS 3, Mattel Disney Pixar Diecast CARS 3


10 Comments