Home
»
Disney Pixar CARS
,
Disney Pixar CARS 3
,
Mattel Disney Pixar Diecast CARS
,
Mattel Disney Pixar Diecast CARS 3
Mattel Disney Pixar CARS Diecast: Case W & Y – Why Not Ask Why?
This is the contents for CASE Y – it seems likely there is a Super Chase CASE W but we're still waiting confirmation.
The good news? Lizzie. Chemist. Luigi & Guido with yellow air gun & sign – maybe a Super Chase in the twin of the Y Case and Matthew True Blue for those who missed out during the Final Lap era.
The bad news? There's only ONE of each of the new CARS listed above.
There is however 3 of CARS 2 Lightning McQueen (Now called WGP racer Lightning McQueen so technically Lightning McQueen with Racing Wheel is retired); 2 of Raoul, Mater, Purple Ramone and Cruisin' McQueen.
AND Francesco is back.
There is also a Rip, Fillmore with Headset, Boost with Flames and the return of Carla as a single.
Will Matthew True Blue be upgraded to a unibody?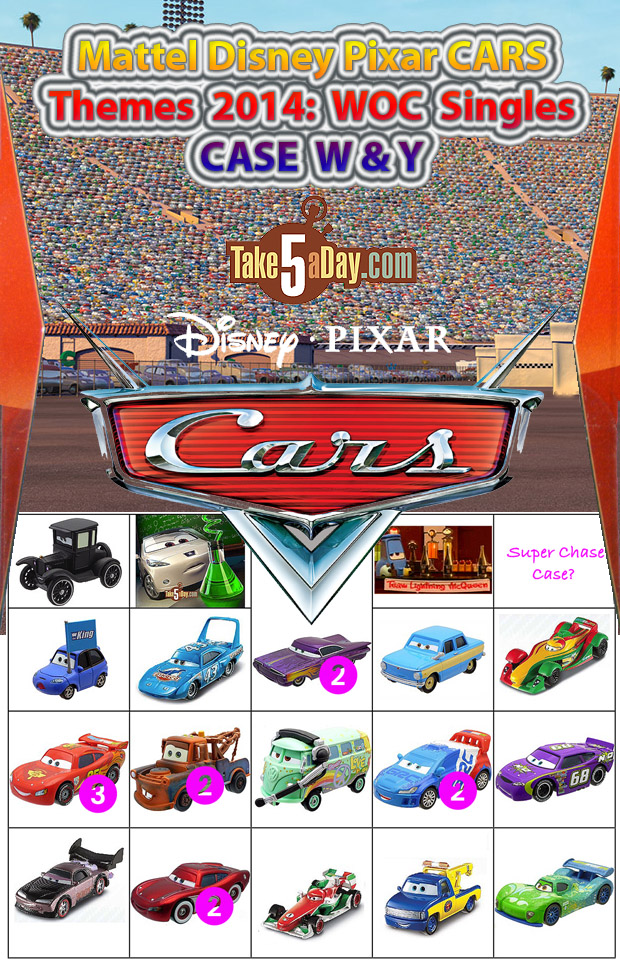 If you want a case, Children's Toy Closet was working on a link but I think everyone is waiting to hear if there's a Super Chase AND if CASE W actually exists.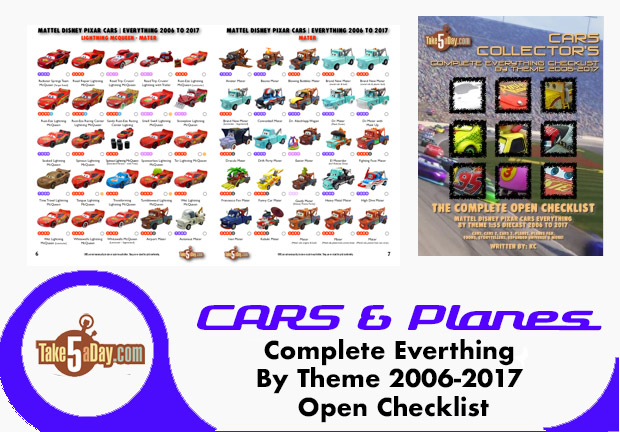 metroxing

21 January 2014

Disney Pixar CARS, Disney Pixar CARS 3, Mattel Disney Pixar Diecast CARS, Mattel Disney Pixar Diecast CARS 3


8 Comments