Home
»
Disney Planes
,
Mattel Disney Pixar Diecast CARS 3
Mattel Disney PLANES: New Target 7-Pack Wings Around the Globe
There is a new Target 7-pack version of "Wings Around the Globe."
This is a repeat name of the 4-pack box set also.
Not online yet.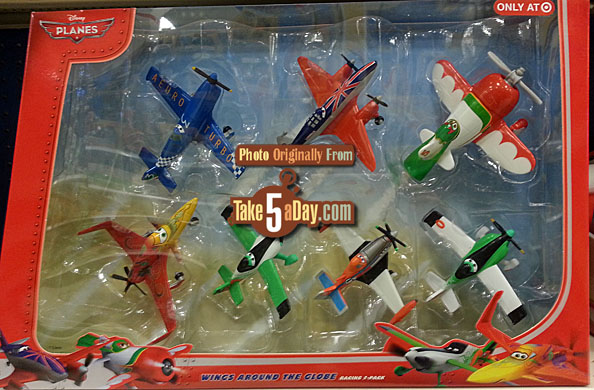 $39.99 – Looks like it's Arturo (previously only available in the Gift Set with a Pitty); Bulldog, El Chup, Ishani, Ned, Zed and Supercharged Dusty.
"Snosno" also sends along photos of the back of the box set – this next box set looks interesting.
Sun Wing (China Racer – coming as a single); Ripslinger, French Rochelle (listed as single but no release date); German racer (new reveal); the #15 Polish racer "Jan Kowalski.", LJH 86 and Dusty.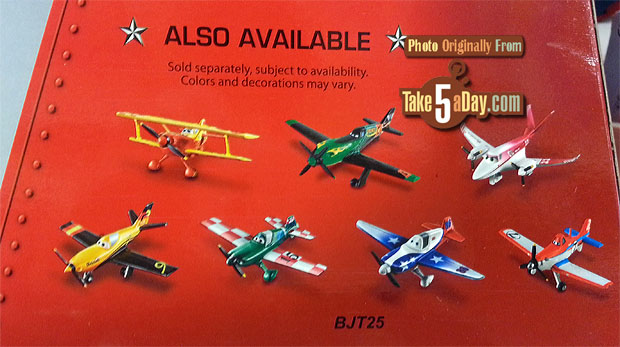 Other than the German racer, the others are scheduled as singles (or already out) – it's unknown if this box set will beat the singles out or follow the singles.
Thanks for the great photos and heads up, "Snosno."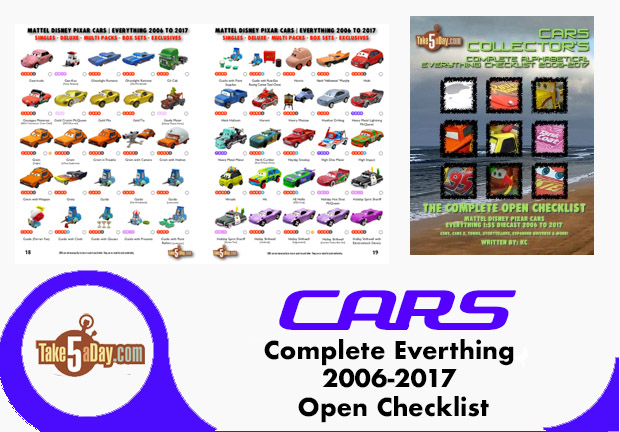 metroxing

29 December 2013

Disney Planes, Mattel Disney Pixar Diecast CARS 3


5 Comments