Home
»
Advertising
Amazon Gets the USPS to Work on Sunday
Not only is the post office not NOT delivering on Saturday's but Amazon has gotten them to start delivering on SUNDAYS!
Only for Amazon Prime customers.
" … starting in the Los Angeles and New York metropolitan areas. Amazon Prime members, who receive unlimited, free two-day shipping on millions of items, can now receive their packages on Sunday in these areas. Amazon and the U.S. Postal Service plan to roll out this service to a large portion of the U.S. population in 2014 including Dallas, Houston, New Orleans and Phoenix, to name a few.
"If you're an Amazon Prime member, you can order a backpack for your child on Friday and be packing it for them Sunday night," saidDave Clark, Amazon's vice president of worldwide operations and customer service. "We're excited that now every day is anAmazondelivery day and we know our Prime members, who voraciously shop on Amazon, will love the additional convenience they will experience as part of this new service."
You can sign up for a free trial here – other benefits include FREE Two-Day Shipping for eligible purchases, free access to Amazon Instant Video, and the ability to borrow books from the Kindle Owners' Lending Library for $79 a year.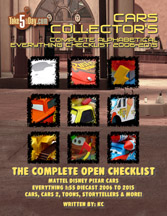 metroxing

15 November 2013

Advertising


One Comment