Home
»
Disney Pixar
,
Disney Pixar CARS 3
,
Mattel Disney Pixar Diecast CARS
Mattel Disney Pixar CARS Diecast: Movie Moments 2014 Preview?
Until the poster was released, it was hard to tell what the Themes 2013 Movie Moments (mostly 2-packs) actually were – they were simply cryptically numbered so going forward to 2014, while there is a list of 2014 Movie Moments, they are simply listed as "Movie Moment #7,", etc, etc … so it's hard to tell if they are repeat releases from 2013 or all new (new, of course – mostly meaning 'new' to a 2-pack). It seems Movie Moments now fall into three categories:
A) If both are re-releases, the Movie Moment contains a new accessory.
B) One of the two releases might be a re-release but not previously available as a Movie Moment (along with a new release).
C) The rare but always appreciated – both new releases in the pack.
So, out of the gate, we will probably get some more crew chiefs as not only has Otto Bonn been available from eBay backdoor sellers but they have now move a few WGP racers to the Movie Moment series and not release it as a single in that year. So it seems pretty likely one of the early releases will be Max Schnell & his crew chief, Otto Bonn.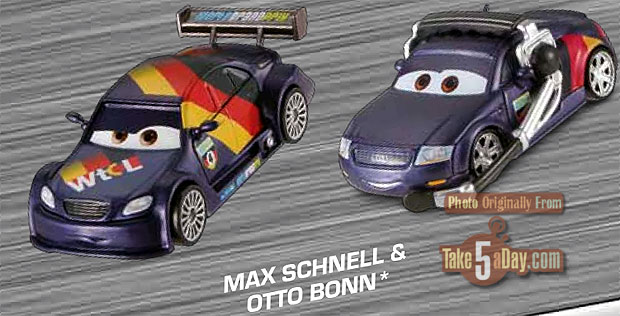 From the 2012 poster.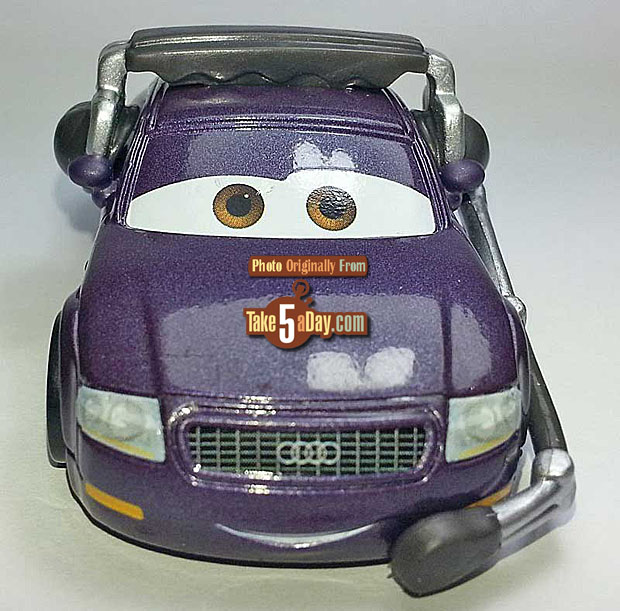 Thanks for the great photos, "John H." and "Saukoon."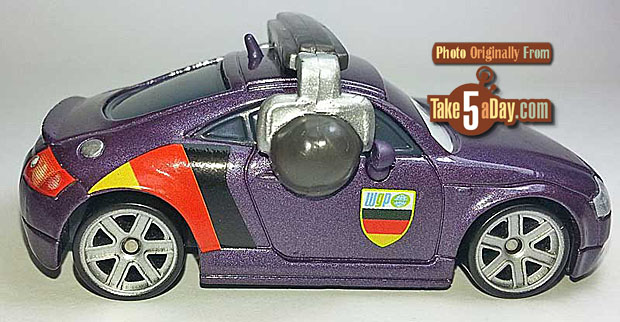 Hopefully we'll start getting more Audi repaints.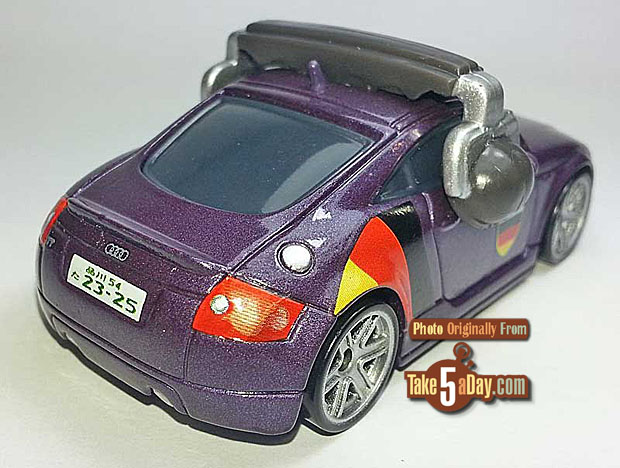 And probably the "lost" 2-pack that came out in Europe in 2012, Miguel Camino & his crew chief, Petra Cartalina.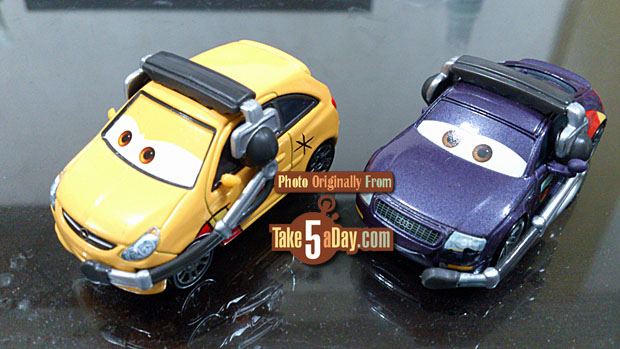 I guess Mattel got a good deal on plastic headsets.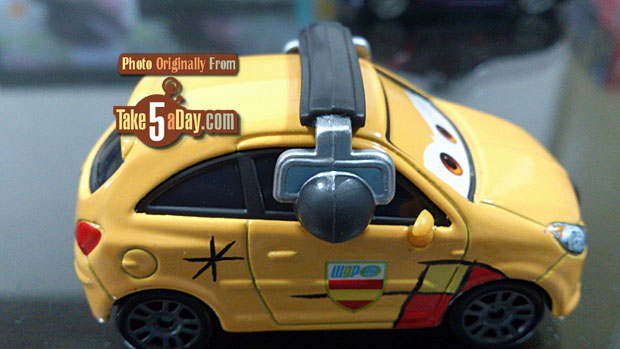 EU card …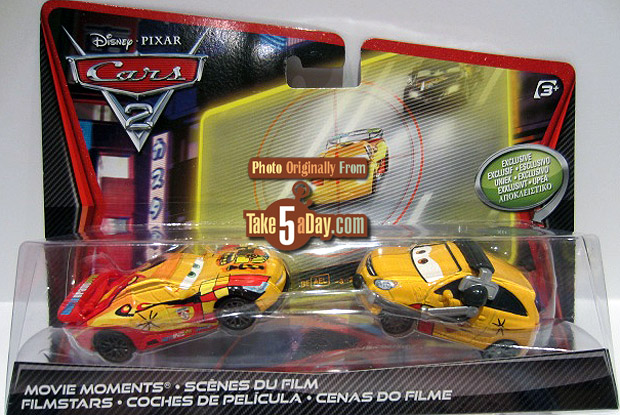 Thanks for the great pics, "John H." and "Saukoon."
People have also reported seeing back door sales of these three: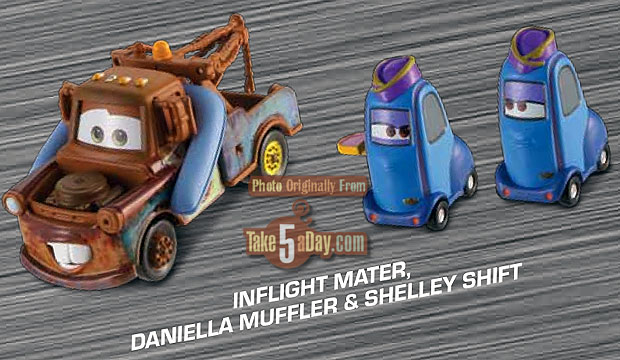 This was listed as coming in 2013 so probably moved to 2014? Maybe later in 2014 to separate it from (green) John Lassetire?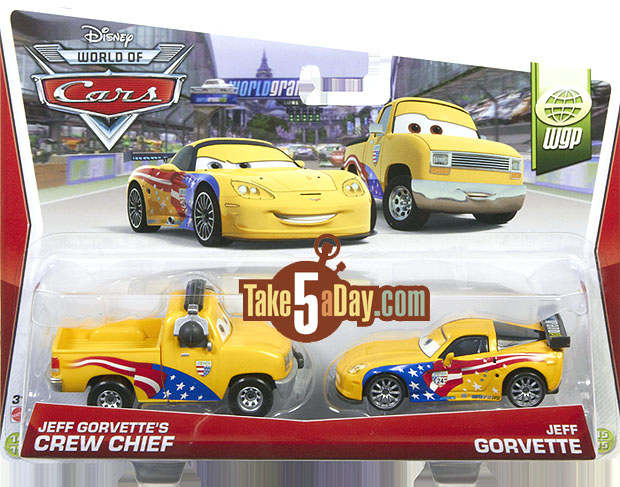 I believe someone sent along an eBay photo of Shu's crew chief, Mach Matsuo.
If so, that leaves only Lewis Hamilton crew chief, Bruce Boxxman.*
(Here's what the Disney Store releases look like)

Well, Rip Clutchgoneski's needs a crew chief also.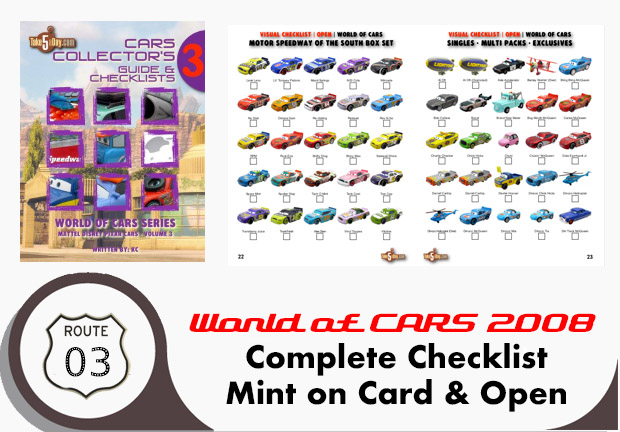 metroxing

14 October 2013

Disney Pixar, Disney Pixar CARS 3, Mattel Disney Pixar Diecast CARS


15 Comments