Home
»
History
Your Fighter Pilot Call Sign … The Process
From Slate – Chris Kibble, former F-16 pilot explains how you get your call sign … surprise, you do not get to name yourself … that would like giving yourself a nickname … one thing for certain, no one else will call you that. 🙂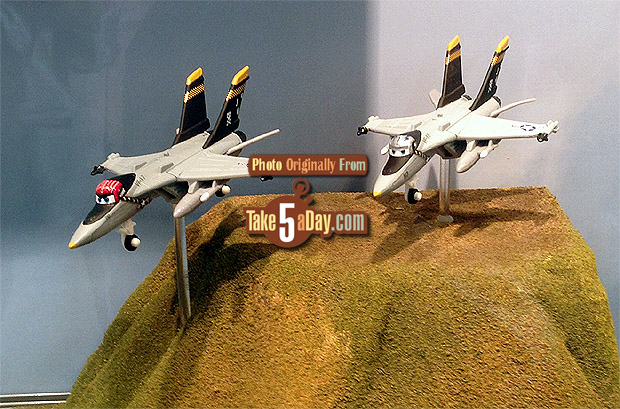 "Ah, naming ceremonies. Among the best of times for fighter pilots. These parties are the highlight of the squadron social calendar. Everyone attends. Many get drunk. A few throw up. All have a good time.
These traditions change slightly over time. Each squadron's ceremony is unique. And different communities (A-10, F-15, etc.) handle them in different ways. But here's the PC version of some traditions followed by most Air Force F-16 squadrons."
You can read the rest at Slate.