Home
»
Disney Pixar
,
Disney Pixar CARS 3
,
Mattel Disney Pixar Diecast CARS 3
Mattel Disney Pixar CARS Diecast: Ivan Arriving – On Card
Up until now, the redemption listing for the "free" Ivan has read that they will go out after June 30, 2013 …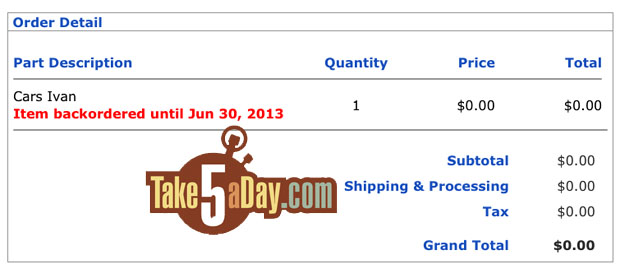 MackDaddy – an early bird already received his email a few days ago …
Thank you for your recent order. The following items have shipped and are expected to arrive within 10-14 business days.
Part Number Description Qty Price Tax Total Shipped Date
Y8260-9991 Kmart Cars Ivan Promo w/poster 1 $0 $0 $0 6/27/2013
Sincerely,
Mattel Consumer Relations
Presumably depending on where you live (distance from East Aurora, NY?), and where you are in the backorder queue, some people have already received theirs including Rob (My 6 Kids), thanks for the great photos … and a nice surprise, ON CARD!
And Kmart Exclusive sniped!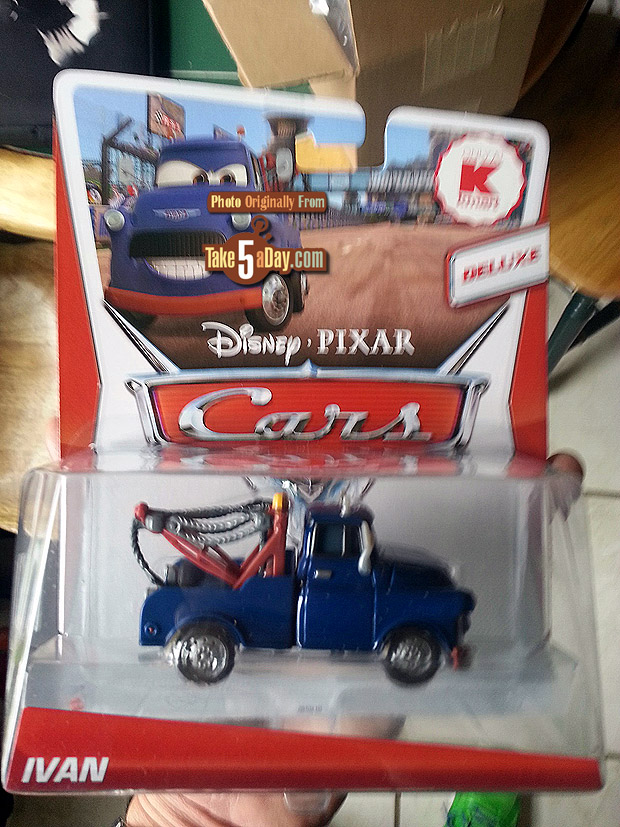 Another way to tell the difference between Ivan and Ivan Mater is that Ivan has brown-red eyes. Ivan mater has green eyes and looks off to the left.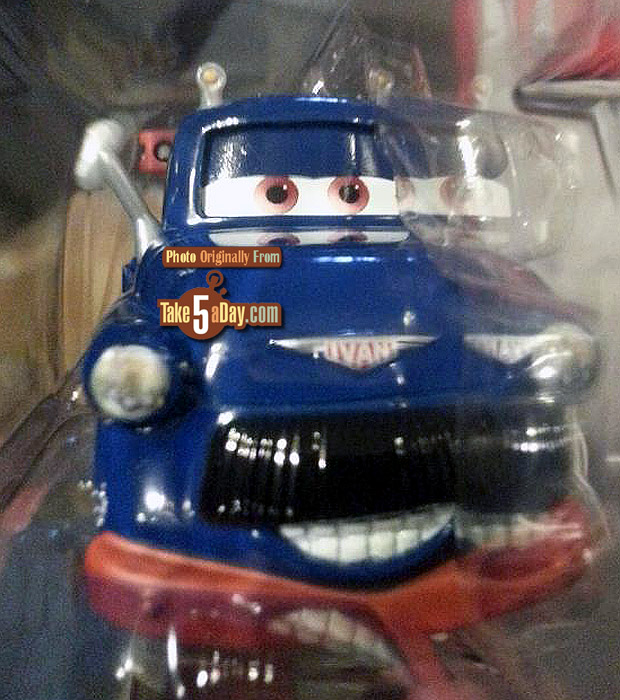 This is the UPC for the Kmart Ivan Mater …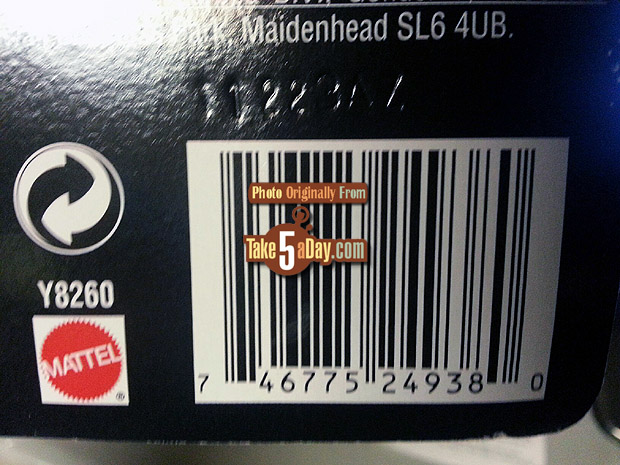 There is another "regular" Ivan listed separately with a different UPC 7-46775-18729-3 … so presumably that one will be released without the Kmart snipe.
Thanks for the great pics, "Rob (My 6 Kids)."
Keep in mind this promotion runs until August 8, 2013 so if you haven't found $20 worth of Mattel CARS product at Kmart, there is still time.
AND it looks like Ivan will get a card release later this year.
AND the next oversize case D lists another Francesco Fan Mater so if you've missed him, he might show up at other retailers though it doesn't do you much good unless it shows up at Kmart. Since it's a CHASE, there is also only one in CASE D along with 2 Macks, 2 Al Oft and 1 Elvis RV – the original case promised to Kmart.
Here's the promotions in case you need a recap.

Then go to www.Mattel.com/KMCars to begin your redemption process.


metroxing

30 June 2013

Disney Pixar, Disney Pixar CARS 3, Mattel Disney Pixar Diecast CARS 3


22 Comments