Home
»
Disney Pixar
,
Disney Pixar CARS 3
,
Disney Star Wars
Disney Star Wars CARS: Photos & Reviews – Rebel Alliance
Thanks "John H." for the nice photos and reviews.
You can read the post covering Darth Mater & Stormtrooper Tractor HERE.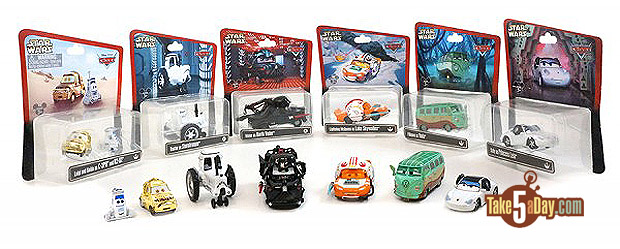 These are all essentially 1:55 in scale – though not from Mattel, they are also not particularly canon but they are now part of the CARS Expanded Universe.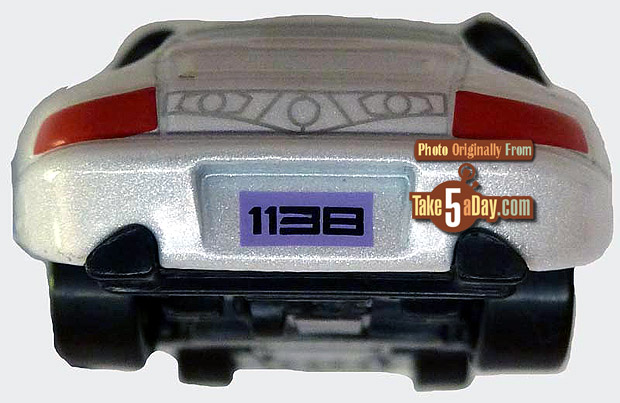 Sally/Princess Leia has the cool 1138 license plate, an allusion to George Lucas' first feature THX-1138.

As you can see, the scale is all over the board. My feeling is the process went like this – the Disney Theme Park group sketched out what the Star Wars CARS should look like and sent them off to the sculptors along with some Mattel 1:55 diecasts and said the prototypes should be this size.
In the case of Sally, they decided to go 1:64 scale because a) this plant probably had a 1:64 diecast mold already and b) they were confused by the sculpt of Sally which has always been a little too wide … the Porsche 911 is one auto they actually recognized. 🙂

So, while the other releases are pretty much 1:55 – Sally is 1:64 … slim line …
For C3PO/Luigi and R2-D2 Guido, they went back to Mattel's 1:55 size. BTW, "John H." guesses that C-3PO Luigi's wires are either painted and sealed or probably a high res photo and then sealed.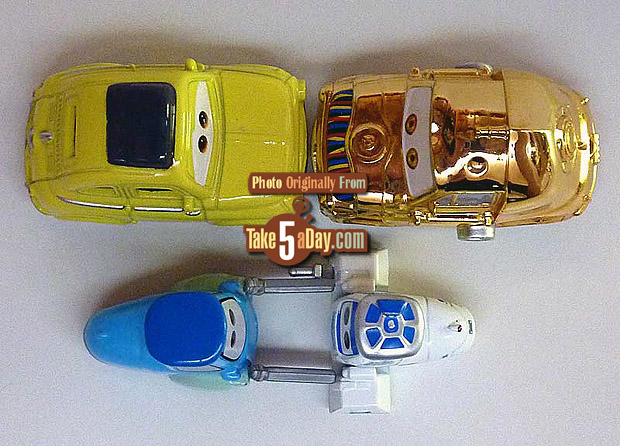 The C3PO eyes are a nice touch. Great expression!

And unlike the Disney Store CARS – riveted and not with a base screw.


Luke Skywalker Lightning McQueen – also the Mattel 1:55 size as its base sculpt target, 


Unlike Darth Mater with lots of Mattel like plastic, Luke Lightning is mostly diecast – his helmet is part of the body diecast metal – the visor is plastic as is his lightsaber but otherwise, heavy.
Same with Fillmore-Yoda – 1:55 scale/size.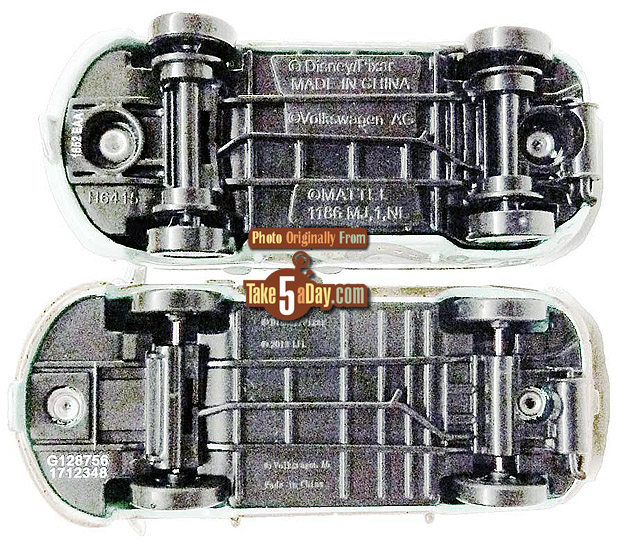 His ears are heavy vinyl/plastic … probably as a safety feature …
So, bottom line, they might call them 1:43 as they did in their presentation but in reality – 1:55 in scale/size. At this size and with mostly diecast metal and a limited distribution plan* – they could get away with $9.95 pricing and surprise, clever enough to realize that CARS collectors would be more inclined to purchase these in the same scale as the Mattel ones. It's like they know what they are doing. 🙂
*I do not believe the release numbers will be limited, just the distribution portion – only available inside the parks for now. Available at the 1-877-560-6477 for phone orders in a few weeks and available at the "outside the park" stores by mid-Summer – and presumably never available at the Disney Store online as some Parks merchandise is.
These should be available at D23 Expo and it would not surprise me if there was a special D23 Expo release.
So, what other CARS characters should be Star Wars CARS?
Thanks for the great photos, "John H." and info.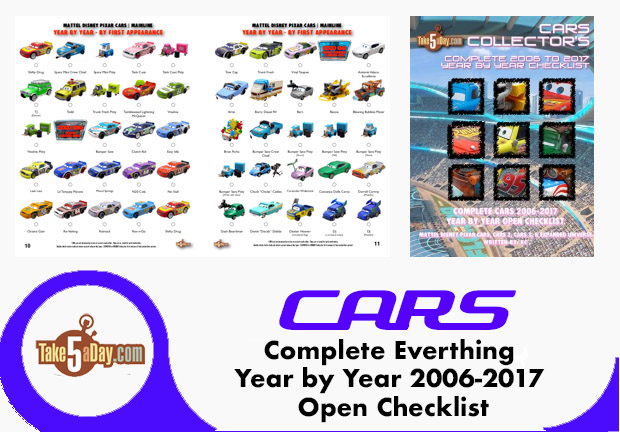 metroxing

1 June 2013

Disney Pixar, Disney Pixar CARS 3, Disney Star Wars


15 Comments