Home
»
Disney Pixar CARS 3
,
star wars
Disney Star Wars CARS: Photos & Reviews – Death Star Citizens
Thanks "John H." for the nice photos and reviews.
As you know, Disney theme Parks has released a series of Pixar CARS characters as Star Wars characters or would that be CARacters?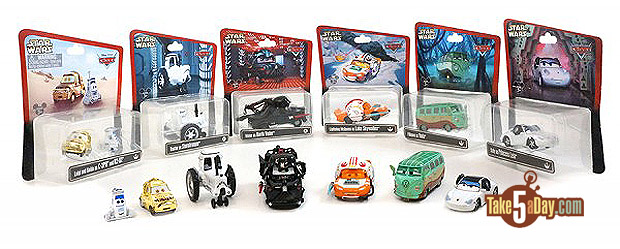 They are not particularly canon and in theory, they are supposed to be 1:43 scale, the reality is they are closer to 1:55. The actual scale of each CAR actually seems to vary between 1:55 & 1:64. Unlike the Disney Stores line which cannot go smaller than the 1:43 scale, the Theme Park Star Wars CARS have a much more limited distribution and as the licensor, they are free to do what they like.
"Darth Mater" or as it's technically known, Mater as Darth Vader is obviously the most sought after one.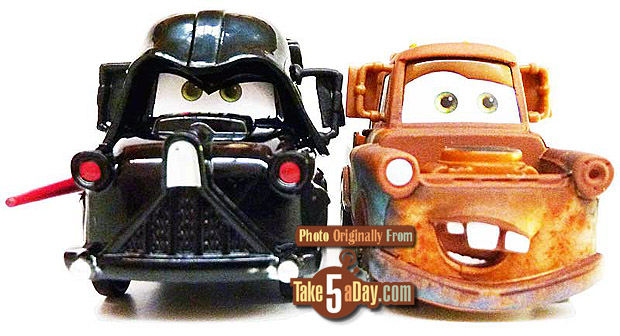 As you can see, he's essentially 1:55 in scale and much smaller than the Disney Store releases. Yes, it seems strange that the Disney Theme Parks merchandise group would not just use the Disney Store's diecast mold but I think they figured that after all is said and done in trying to add on all the pieces, they might as well just do a new mold AND the Disney Store diecasts are rock solid metal throughout, in addition to design costs, they probably figured it would be huge in size and weight, along with shipping costs, it would be cheaper to do their own – and of course, easier just to start from scratch. In fact, the plastic portion of Darth Vader makes it seem like it's a Mattel release.

The cape is obviously vinyl-like soft plastic – but like a Mattel release, the bed, tow package, light saber and helmet are plastic.
The base of Darth Mater does not match the design of the "normal" Disney Store Mater base (besides the size difference). While they may have used the same plant as Mattel, they did NOT use the exact same molds. Obviously if they used Mattel's molds or licensed them (as they did with Goofy Mater, Pirate Mater last year), that adds to their cost and they have to wait until Mattel's molds are idle – it is simpler to make your own molds – whether they did it at the same plants Mattel uses is impossible to say.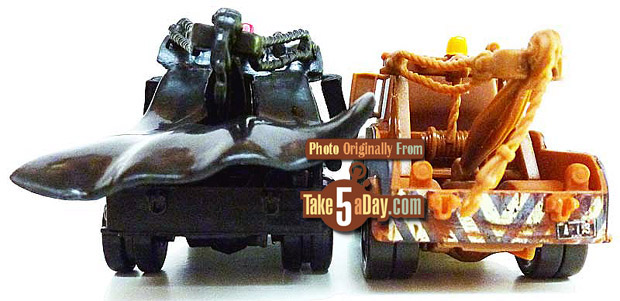 But the Tractors (as Stormtroopers) make it seem like they may have used the same plant/s as they seem to the exact same size as the Mattel ones – 1:55 in scale. So, while they are different in many ways a new mold, they are essentially the same size.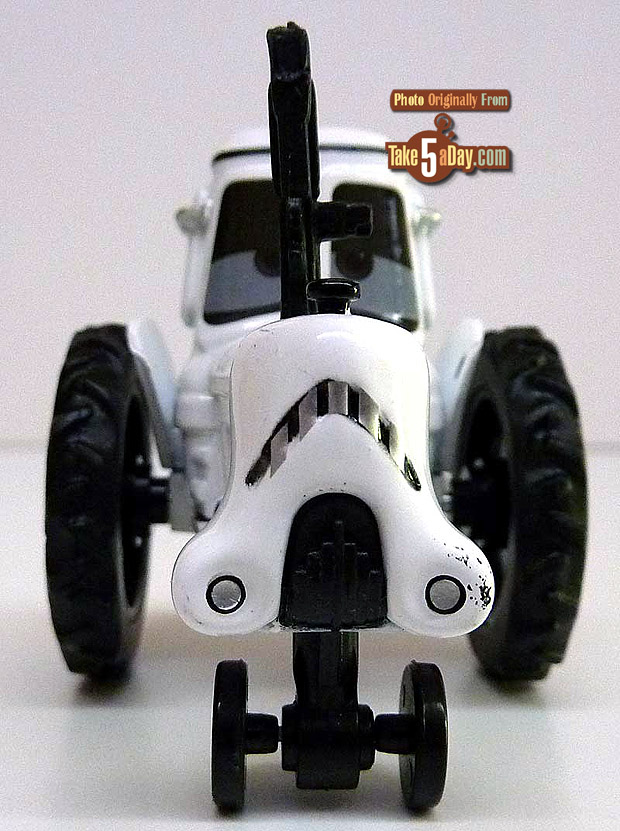 Of course, they may have simply designed what they should look like, handed the sculptors a Mattel Mater & Tractor and said it should be this size/scale. So, it may have been produced at a plant Mattel does not use but clearly, the Disney Theme Park Group liked the 1:55 size. Large enough to charge $9.95 for each but not too large like the Disney Store ones with extra metal.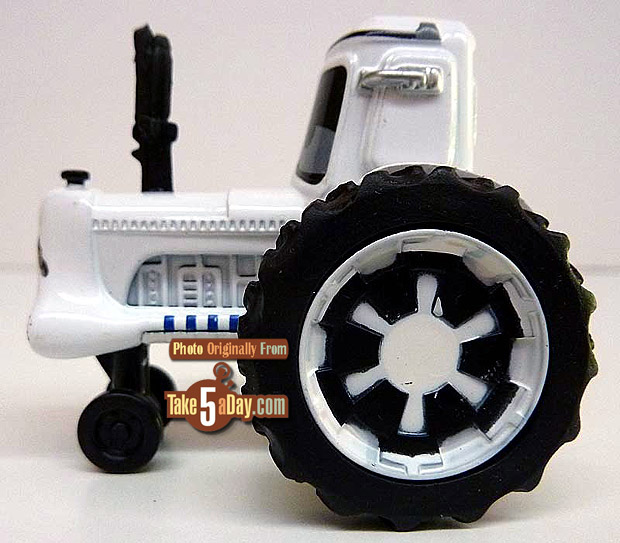 Thanks for the great photos, "John H." The rest of the line tomorrow.
As for ordering or purchasing, as of right now, only INSIDE the Theme Parks (Orlando & Anaheim). Phone ordering will probably start up again next month and eventually be available at the stores just outside the Parks … probably their license prevents them from being available at the Disney store online.

metroxing

31 May 2013

Disney Pixar CARS 3, star wars


7 Comments