Home
»
Disney Pixar
,
Disney Pixar CARS 3
,
Mattel Disney Pixar Diecast CARS
Mattel Disney Pixar CARS: Another "Frosty" Super Chase? New German Mail Away?
Of course, most collectors remember the last Australia only Super Chase, Frosty … you can read a mini recap here.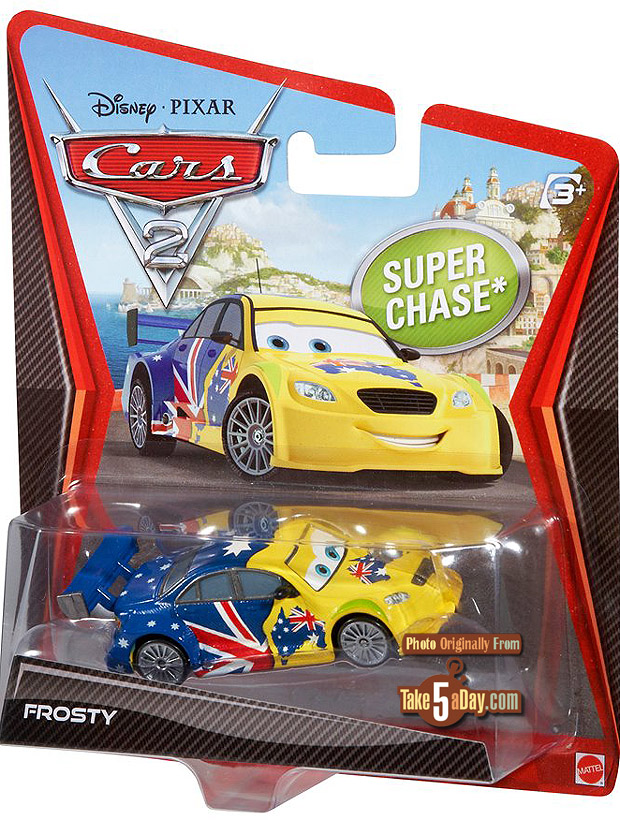 So Australia, get ready for "Frosty 2.0"?
There is a new listing for a FROSTY 2.0 – UPC 7-46775-36274-4.
The last one was wildly successful – it launched at least 4 promotional events in Australia and Target Stores (AUS) pretty much sold out of their @3,000 allotment in a few hours (if not sold out of the backroom days before the actual event).
So the listing is pretty much the only info on this. I'm going to presume it's limited and it might be another Super Chase – limited to @4,000 produced but it might just be a "less" limited item (regular CHASE or just promo) with a higher production run versus a minimum production run of 4k.
It's probably safe to say it's Australia only again.
And since this design cannot be repeated, it will be different, maybe closer to Mark Winterbottom's (the race car driver) actual real race car?
I've heard Australia's a friendly bunch so will someone go up to house and ask him what's up and ask for a photo of the prototype he signed off on. 🙂
There is also a new mail away for Germany … I'm going on this clue.
GERMANY METALLIC MCQUEEN PROMO, UPC – 7-46775-36126-6
Based on my skills as an investigator, I believe this will be a Lightning McQueen Silver Metallic Promo available to people living in Germany. I know, I'm practically Sherlock Holmes 2.0 …
This was the promo Metallic Silver for Germany last year (the first ever CARS mail away on card) courtesy of Dolly P.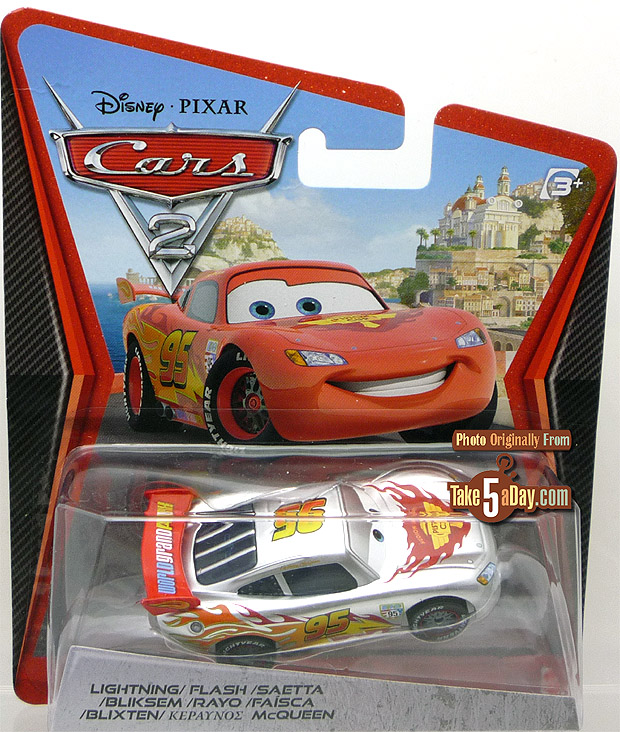 Since this one (aka: CARS 2 WGP Lightning McQueen) is now part of the regular Silver Series lineup (available in Europe), presumably the new promo is the Piston Cup Hudson Hornet Lightning McQueen version coming to the US this Fall.
The UPC of the next promo is obviously different from last year's UPC and different from the regular Silver Series Europe UPC.
More info to come.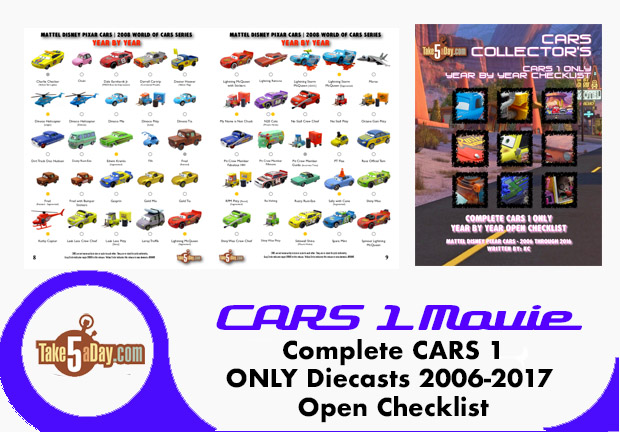 metroxing

29 May 2013

Disney Pixar, Disney Pixar CARS 3, Mattel Disney Pixar Diecast CARS


9 Comments