Home
»
Sports
,
Video Games
Madden 25 + NFL Sunday Ticket Mobile Edition $99 (Limited)
Amazon has a nice exclusive deal. Buy the 25th Anniversary Edition of Madden 2013 for Xbox or PS3 AND also get 17-weeks (the entire regular 2013 season) of NFL Sunday Ticket for your iphone, ipad or Mac (or other smartphone, tablet or PC that runs/accesses DirectTV's app/website)! LIMITED offer – until sold out.
Are you ready to watch nearly every football game airing on Sunday?!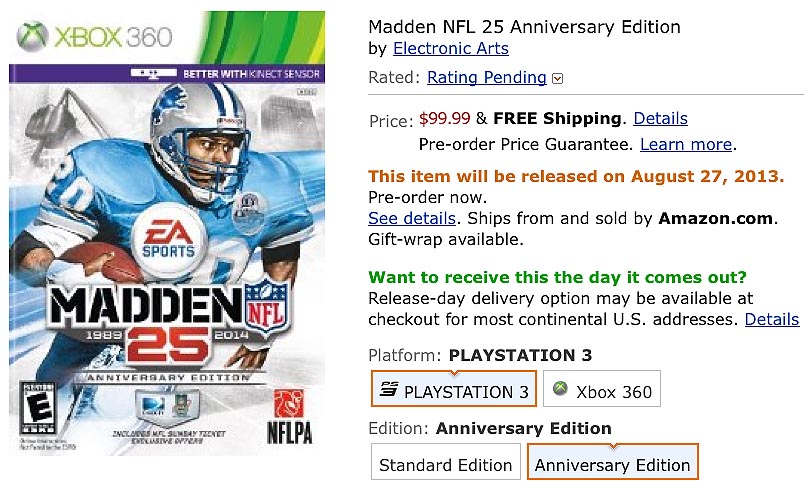 For your PS3 or Xbox 360. This version is $40 more than the standard edition but a great add-on. If you already have DirecTV's NFL Sunday Ticket, buying this version entitles you to a coupon to save each month or get a year free so when you're not playing Madden 2013, you can get the mobile NFL Sunday Ticket package when you are forced away from the big screen.

BTW, in case you missed it, the NFL Network will have a Thursday game nearly every week this year … and now that college's play Tuesday and Wednesday night – you will never be without football to watch when you are not playing Madden. WooHoo!
Can't wait for Alabama versus Vassar!
I also see that EA has decided to avoid the "Madden Curse" by putting Barry Sanders on the cover … smart.
That guy could run just a little bit …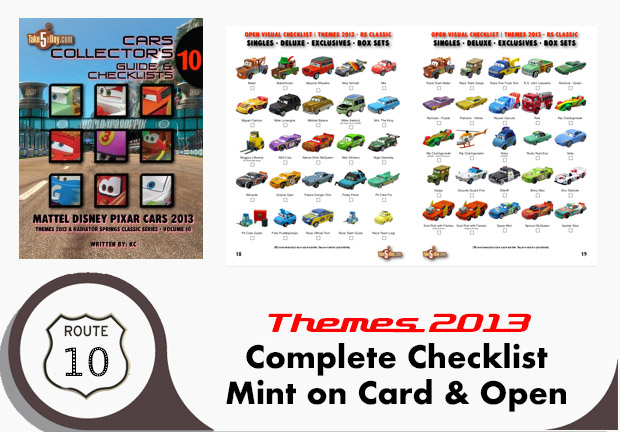 metroxing

21 May 2013

Sports, Video Games


3 Comments