Home
»
Disney Pixar
,
Disney Pixar CARS 3
,
Mattel Disney Pixar Diecast CARS
,
Mattel Disney Pixar Diecast CARS 3
Mattel Disney Pixar CARS Diecast: Kmart Oversized Deluxe $.99 Sale Begins
As soon as your Kmart opens later today, Mattel Disney Pixar CARS oversized Deluxe CARS on the shelves will drop to $.99.
If your Kmart looks like this one, you should have a good shopping day …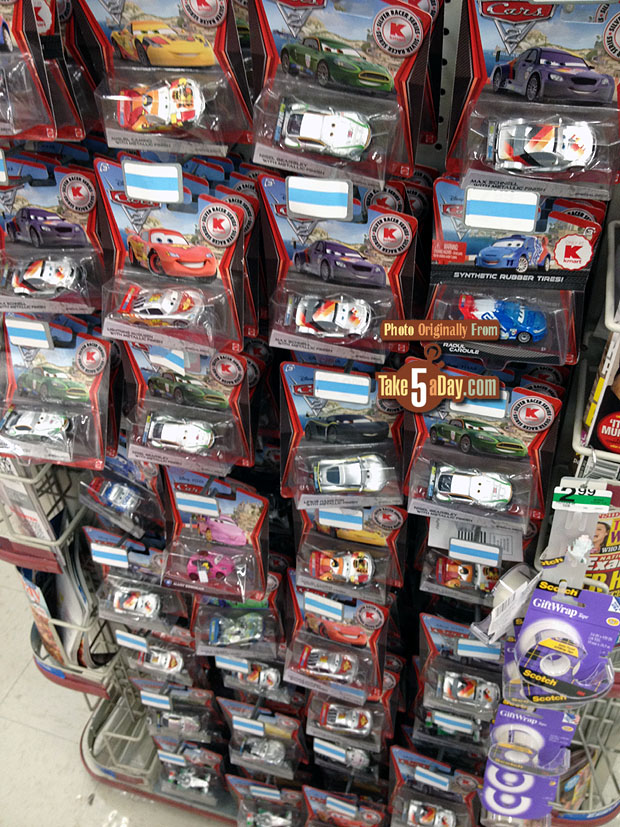 Well, technically, these are singles and not on sale but you get the idea … your Kmart DOES look like this, right?
This is an UNADVERTISED special so no one else will price match but if you're a CRAAAZZZYYY shopper, you can take a shelf tag and see if the others will price match but good luck to that … (er, don't take the shelf tag if your Kmart only has one sign up for $.99).
This sale runs through May 25th – let us know if you scored, SCORED! or ScccooooooooooooooooooooooorrreDDDDDDDDDDDD!
After Memorial Day, the next phase of the Kmart plan goes into effect … you can read more details here.

metroxing

5 May 2013

Disney Pixar, Disney Pixar CARS 3, Mattel Disney Pixar Diecast CARS, Mattel Disney Pixar Diecast CARS 3


15 Comments