Home
»
Disney Pixar
,
Disney Pixar CARS 3
,
Mattel Disney Pixar Diecast CARS 3
Mattel Disney Pixar CARS 2: New Target Race Day – Alloy Hemberger Fan
The latest Target-only Race Day Fan 4-pack is out.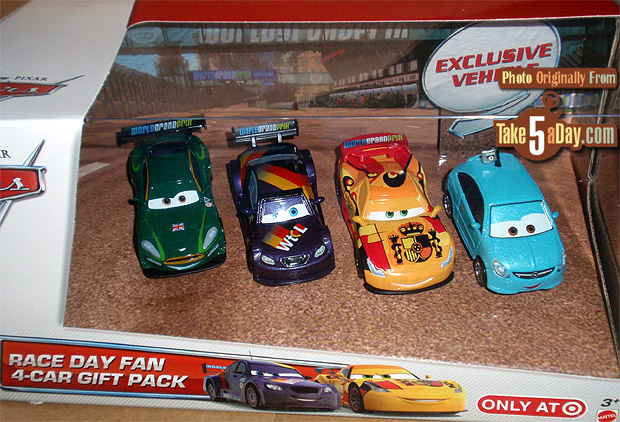 This is the last of 4 listings for these Race Day Fan 4-CAR Gift Packs. While they have not shown up in great quantity in each store, they seem to have sold well … despite the fact that there is only 1 new CAR in each 4-pack – though since it is harder to find most racers as singles and there are no other box sets at WM or TRU, it's a nice looking set for those just starting out also. These should all be the upgraded unibody racers – Max Schnell and Miguel look much nicer in the unibody-no segmented face-no giant crease look – Nigel doesn't make much of a difference frankly as he has a natural design seam along the front anyway so while it's nice to get an upgrade to an all-metal diecast also, it's not as major of an upgrade.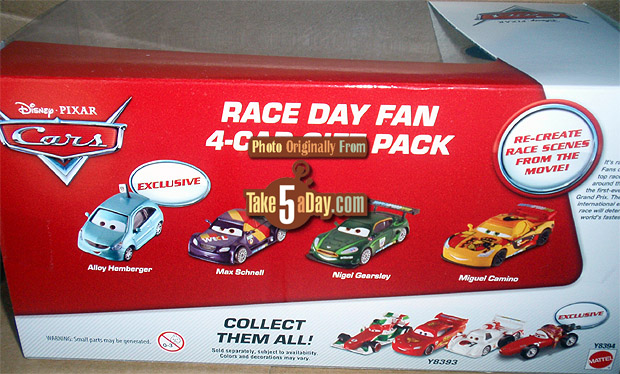 As noted, this is the last of 4 listings for the Race Day Fan 4-packs (they were just generically listed as #1, #2, etc …) but again, since these have sold well, it would not be surprisingly to have more added to the list though we may just get these re-released through summer until the Fall when the next batch might start hitting the shelves. There is a new 7-pack listed but there's no real information, it simply reads Target 7-pack.
As for Alloy Hamberger, he actually looks quite nice. Very sparkly. Or glitter … or too glitter eyeshadow. 🙂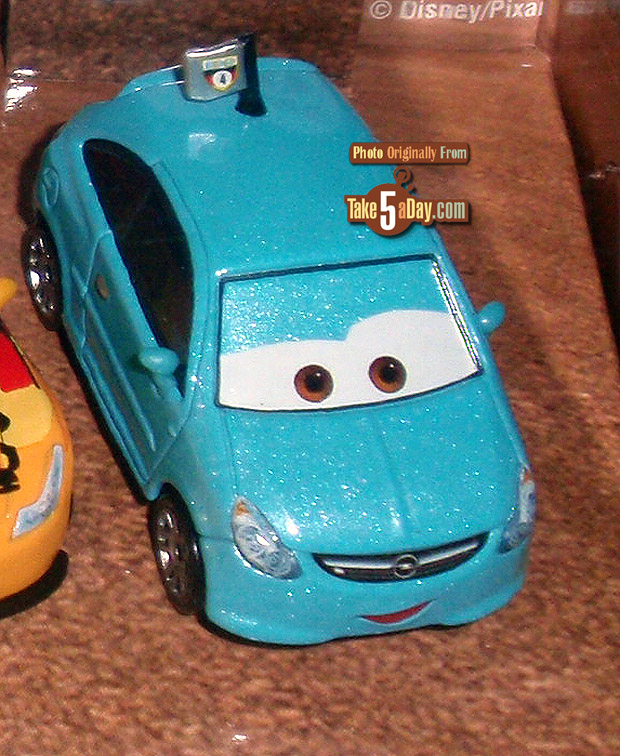 Very aptly named – Alloy – as he's most likely zinc, alumnium and copper for his diecast metal body.
And as a fan of Max Schnell, Hemberger is a surname from the town of Hemberg or Hembergen.
Thanks for the great photos, "Mariela P!"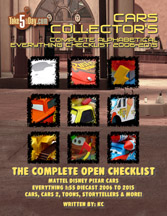 metroxing

19 April 2013

Disney Pixar, Disney Pixar CARS 3, Mattel Disney Pixar Diecast CARS 3


11 Comments