Home
»
Disney
,
Disney Pixar
Mattel Disney Pixar CARS: Costco & BJ's Wholesale Club Christmas 2013
Only about 230 Christmas shopping days left! (Well, about 260 to Christmas Day). Here's what's coming to Costco & BJ's Wholesale Club this holiday season.
Costco will get the Big Personality Lightning McQueen for the younger kids. He has lights and sounds and is probably a "smart" toy when he speaks ("hey, where'd you go?" etc … not positive but it seems likely nowadays). There's not a very full description yet but I'm sure he's simply an update the last few large sized "talking-sounds-lights" Lightning McQueen … He'll be about 18″ long (plastic) – he is not an exclusive though. AND for Europe, he'll also be available in a French speaking version and a Spanish/Portuguese version.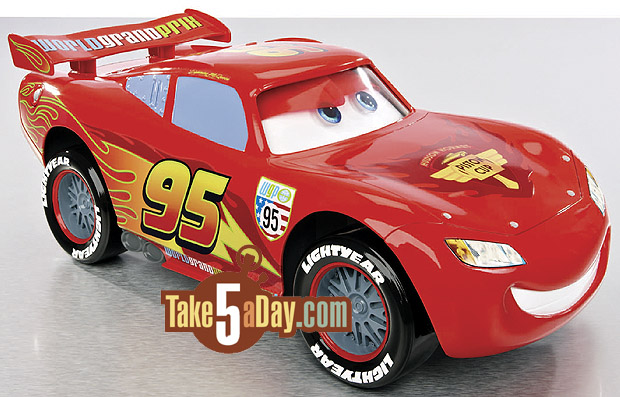 Here he is with a kid for scale reference.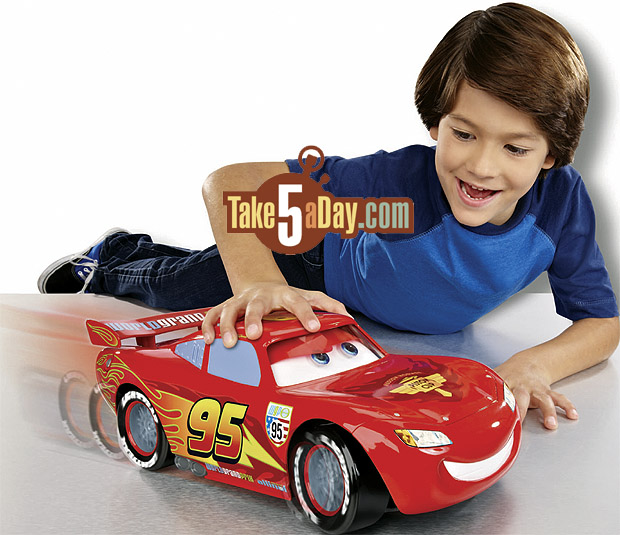 And an oddity listing for BJ's Wholesale Club, the "singles on a strip clip" are back. WAY back in June, 2011 – "JestrJef" spotted these oddball cards.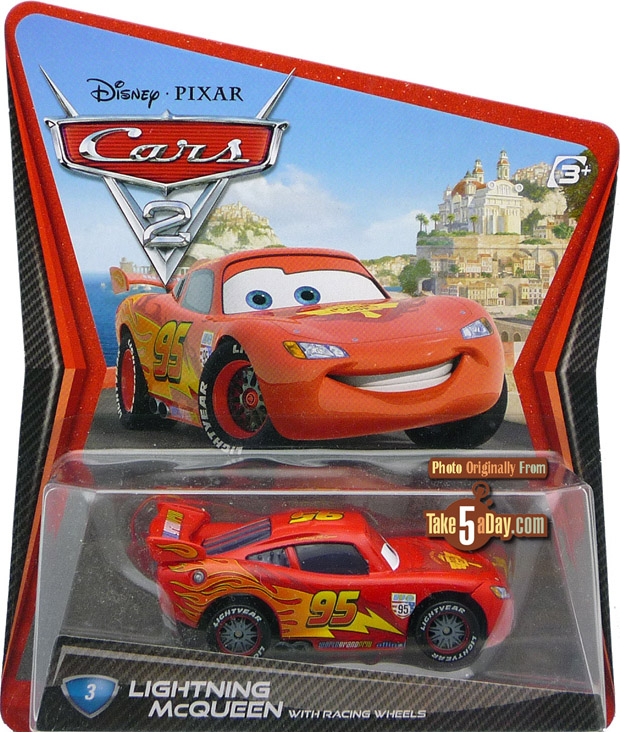 What's nice about them was we got the full artwork on the front of the card, no J hook diecut cut on the front artwork as on the normal cards. The bad thing was the "hook" was a piece of lightweight plastic glued to the back so they could hang on a strip in the middle of the metal racks – that hook was easily mangled – here's a photo supplied by "JestrJef" as to how they looked in the stores.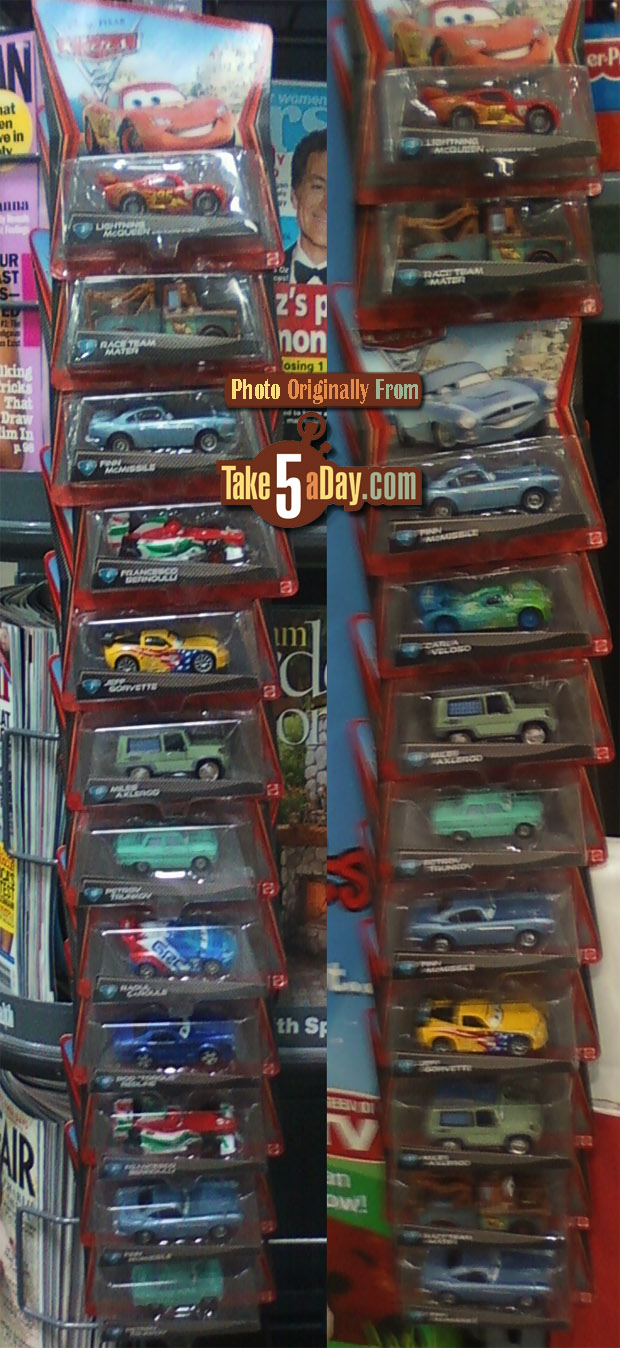 So, it's back – well, probably this Fall or Holiday season – and by the listing description, it looks like these will get the oddball card to hang on a strip … but we won't know for certain until they come out.
What's also interesting is the listing shows EVERY single on the regular "Themes 2013" card design list. The UPC's do not change even if the card looks slightly different. What's intriguing is that it includes every CHASE and SUPER CHASE – my feeling is that someone was just lazy and copied the entire list over – and until they ship the assortment, they can't really tell BJ's Wholesale Club what's in it so to be safe, it includes everything (since the UPC's don't change) so I find it highly unlikely the BJ's Wholesale Club assortment will include CHASES and SUPER CHASES but hey, who knows until it comes out (It might includes CHASES, that I'm willing to believe).
BJ's Wholesale Club is mostly along the Atlantic Seaboard (except for Ohio) so I'm too far away to check – so drop us a line and a photo when you spot them.
(In 2011, what you see above was essentially the full release set). It was pretty much one and done.
Here is the master UPC – as BJ's Wholesale Club will likely all lump them under one UPC – when a few months roll by, maybe they can look up items by UPC? 7-46775-32765-1.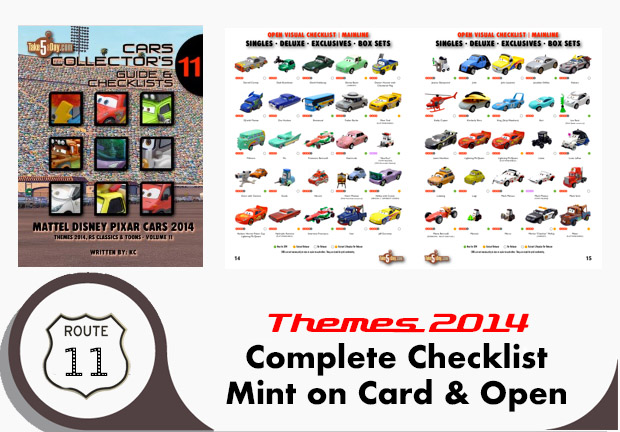 metroxing

7 April 2013

Disney, Disney Pixar


3 Comments