Home
»
Disney
,
Disney Pixar
,
Mattel Disney Pixar CARS
Mattel Disney Pixar CARS: Sally Cozy Cone Motel + Radiator Springs Town Play Set
The good news is there is an in-scale Sally Cozy Cone Motel play set … it does however come as part of a ginormous townie Radiator Springs play set that looks like fun for kids but only facade deep in places.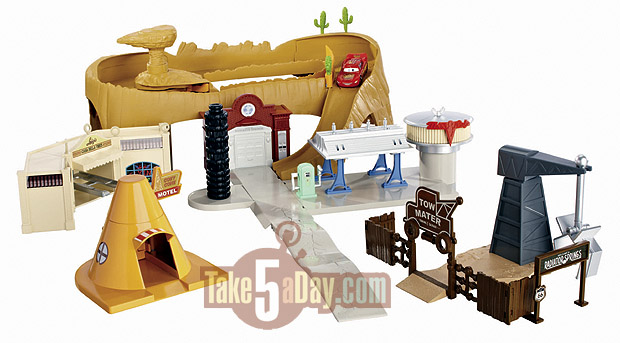 The best piece is Sally's Cozy Cone Motel – it comes with a "launcher" device to boot you out of the cone. I guess every guest is on the early check out plan. 🙂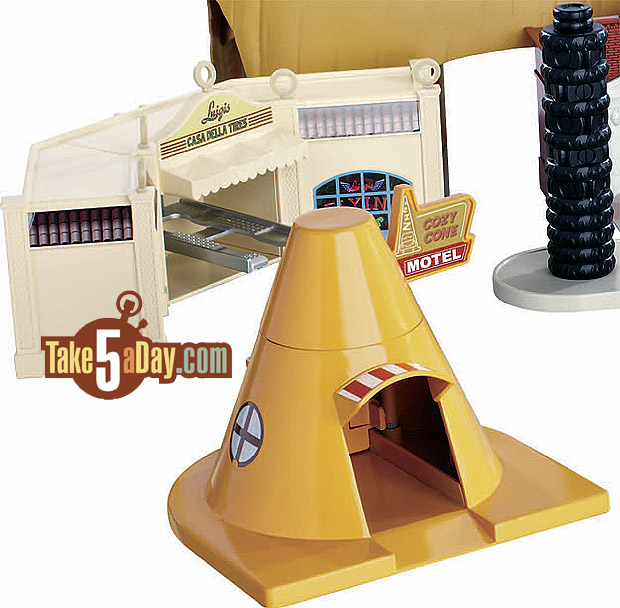 Tow Mater's yard comes with a crane and lift …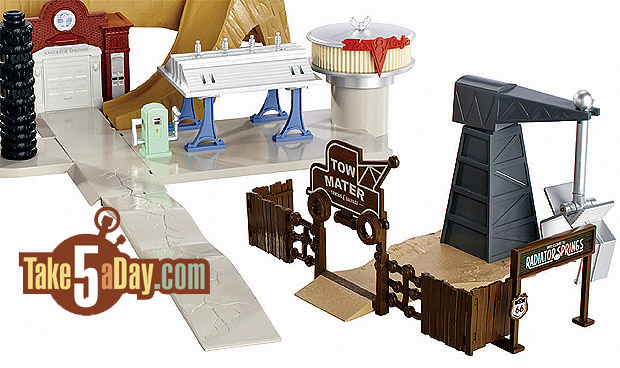 Here's Sally testing out the guest checking out system … OUT YA GO!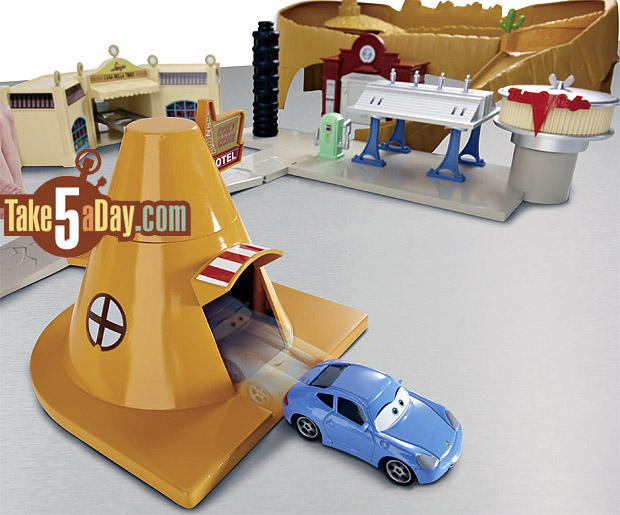 Here's Ramone getting a lift … wondering where his shop is?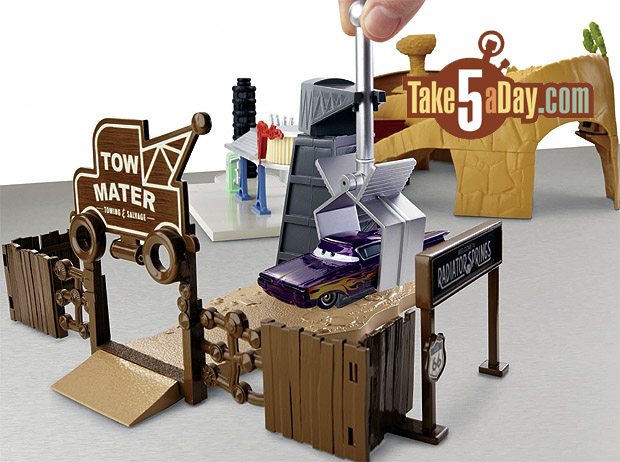 And Willie's Butte has a lever to grab and shoot a CAR around the mini race track.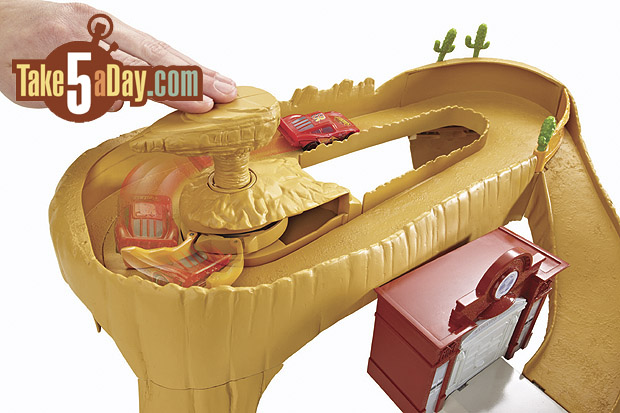 Here's the town with CARS demonstrating all the features which includes the courthouse garage door open, Ramone on the lift at Luigi's since it looks like someone stole Ramone's House of Body Art.
No official name yet – it will be featured in Toys R Us "Christmas Big Book," I'm not sure if it means it's a TRU exclusive but presumably. As for pricing? I think it'll be around $49-$59?
So, good enough for a display?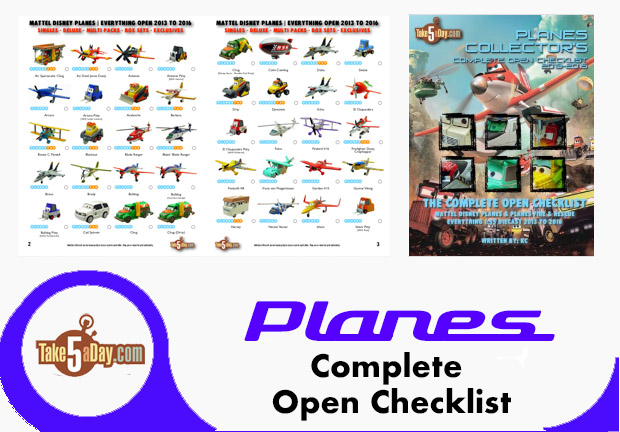 metroxing

3 April 2013

Disney, Disney Pixar, Mattel Disney Pixar CARS


6 Comments