Home
»
Disney Pixar
,
Disney Pixar CARS 3
,
Mattel Disney Pixar Diecast CARS
,
Mattel Disney Pixar Diecast CARS 3
Mattel Disney Pixar CARS 2 Diecast: CASE C Arrives in Europe as the Q Case
While the Themes 2013 US singles cases near the case codes Y0471-999 with the letter of the case assortment at the end (in this case Y0471-999C), Europe singles are W1938-997 – (or in this case W1938-997Q) … generally the letter codes are close but I guess not anymore.
NiftyNigel reports that Europe has gotten the US CASE C as CASE Q and it's the same contents …
Though it's more enticing for European collectors as many singles releases here in the US did not get a Europe release or it's been a really long wait.
NEW
Tubbs Pacer, You the Bomb Mater (variant) & Cone Lightning McQueen.
I'm not sure if the original release in the TRU box set made it to Europe? And obviously, the You the Bomb Mater box set variant release was a Target US only release. Cone LM was part of the Final Lap series – not officially released in EU so not technically a variant for EU collectors. 🙂
RECENT VARIANT
I have not received mine yet but I've heard Brand New Mater is a return to his old ALL-METAL body. His first release was an all-metal version and one of the heaviest single releases ever – they switched him out to a more plastic version a while back but have they returned him back to all metal?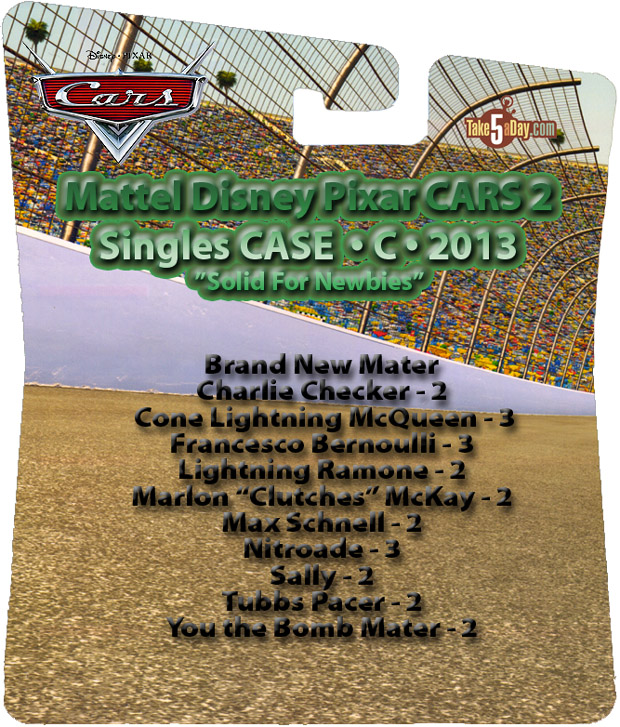 Thanks NiftyNigel for the heads up.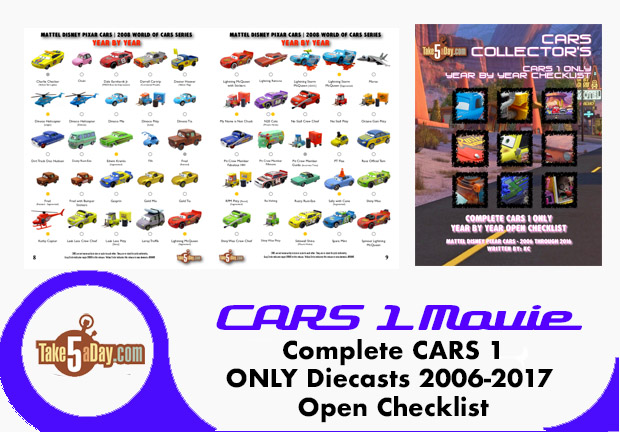 metroxing

7 March 2013

Disney Pixar, Disney Pixar CARS 3, Mattel Disney Pixar Diecast CARS, Mattel Disney Pixar Diecast CARS 3


6 Comments