Home
»
Disney Pixar
,
Disney Pixar CARS 3
,
Mattel Disney Pixar Diecast CARS 3
Mattel Disney Pixar CARS 2 Diecast: Erik Laneley Error – AWK-WARD!
"Toyfountain" sends along pics of a pretty big error … apparently Erik Laneley is NOT supposed to a Honda but really a Fiat 500 …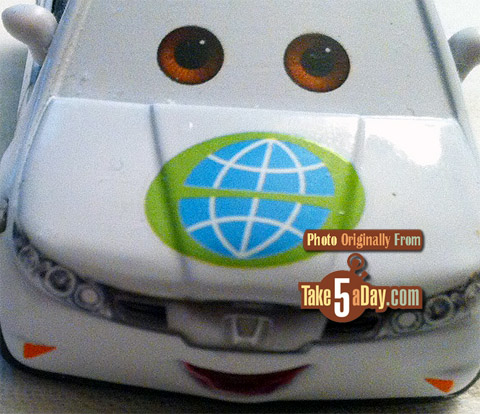 Could've fooled us …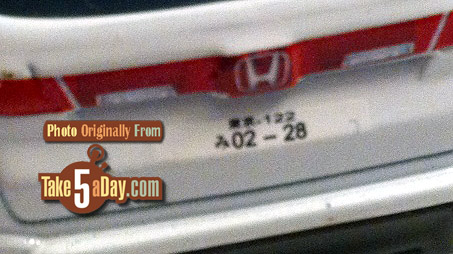 They did get the underplate correct.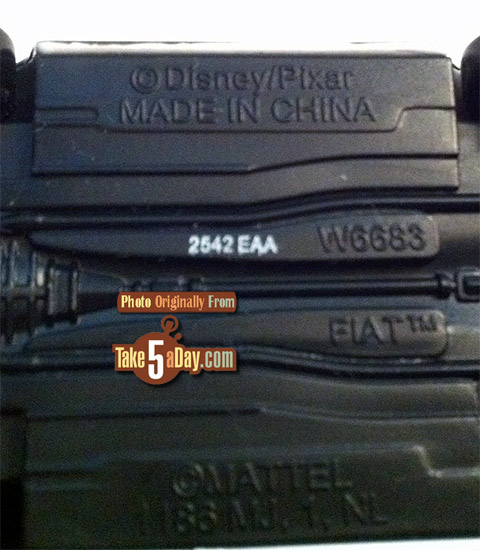 Yea, if you look correctly in the screenshot, it's a Fiat 500 …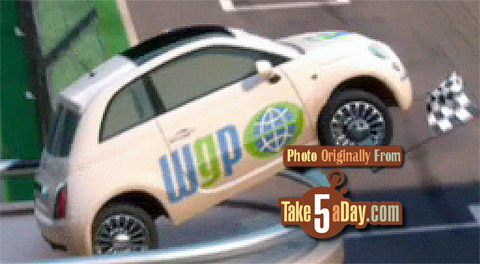 In a strange twist, Mattel has updated the Erik Laneley card in Europe!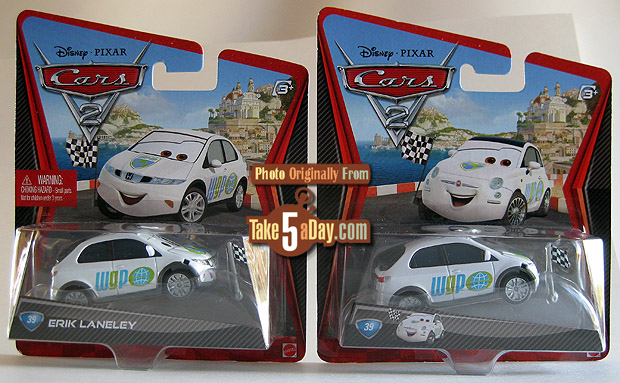 While Mattel has corrected lots of cardbacks to fix errors and spelling error plates, I believe this is the front card art update?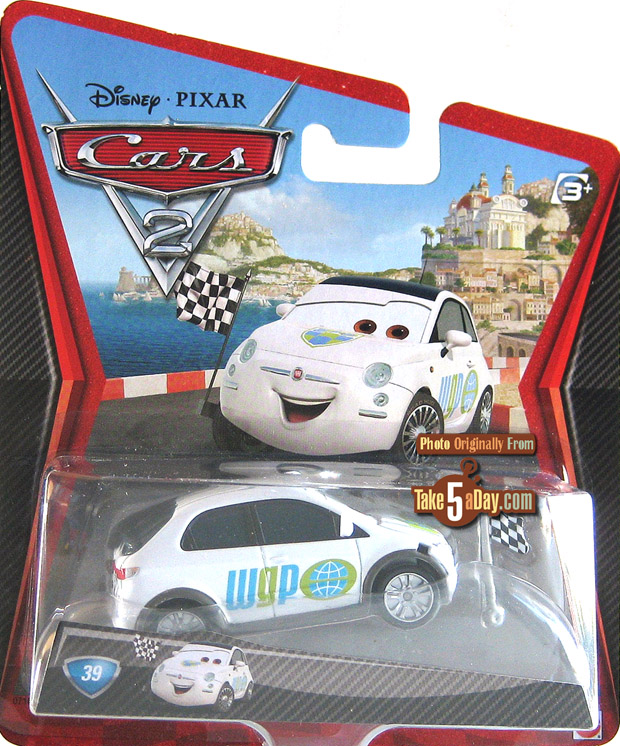 Of course, the CAR itself hasn't changed – just the card.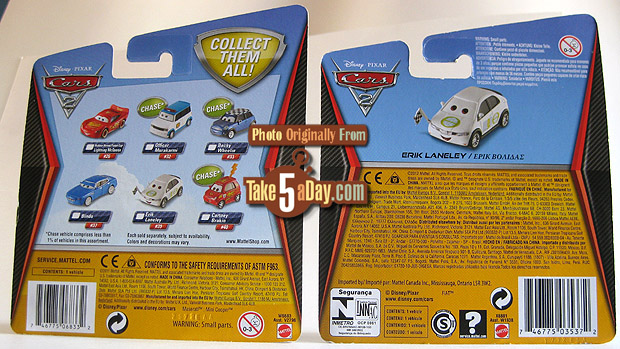 Here's the US cardback and the EU cardback.
It's a pretty big error that everyone along the way signed off on this. Will the CAR itself be fixed? Since they have completed a mold for a Fiat 500 (Luigi & Guido's Dance partners (on the schedule as singles), will we get a new Erik Laneley?
Erik Laneley is scheduled in CASE D. Will his card get updated? He's unlikely to get the diecast update … at least this go-around …
Thanks for the heads up and photos, "ToyFountain!"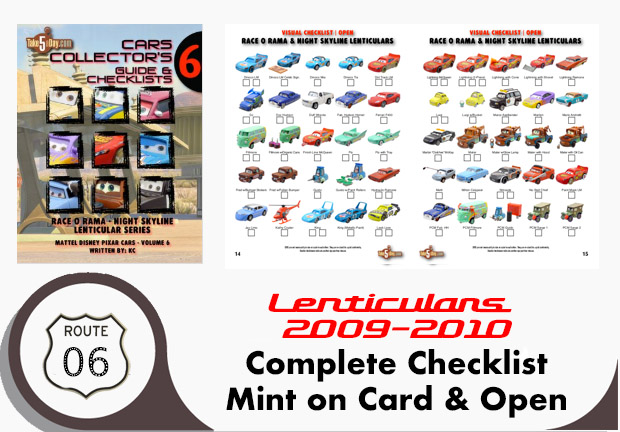 metroxing

19 February 2013

Disney Pixar, Disney Pixar CARS 3, Mattel Disney Pixar Diecast CARS 3


25 Comments