Home
»
Disney Pixar
,
Disney Pixar CARS 3
Mattel Disney Pixar CARS 2 Diecast: Crew Chief Austin Littleton Review
The new 2-pack with Nigel Gearsley & Austin Littleton is nice on several aspects.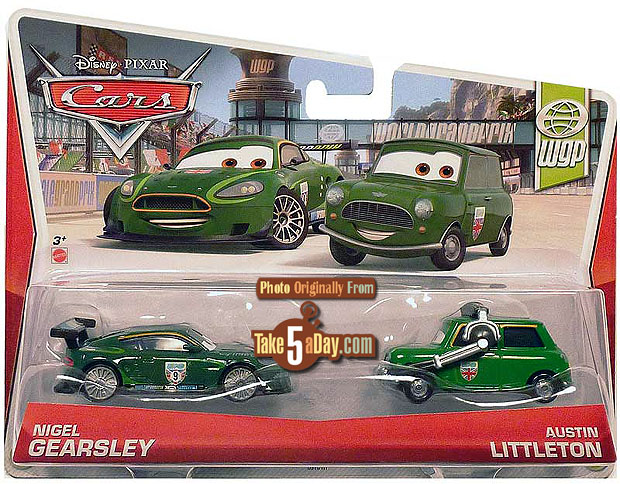 If you haven't picked up a unibody Nigel Gearsley, it's a nice upgrade as Nigel was the only racer with a plastic front mouth plate AND a plastic back bumper but now he is one solid unibody metal diecast body. Nice upgrade – it is a little misleading as his design has a horizontal crease across the front bumper area but it's not a real crease, just a design crease. And it's great to get Austin Littleton as the classic Mini Cooper body – hopefully we'll get a bunch of repaints. Classic autos repaints – ALWAYS WELCOME.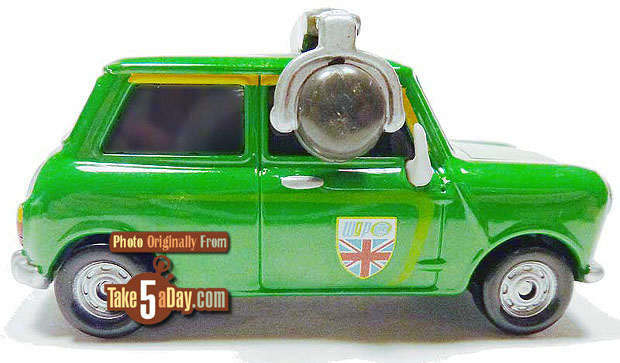 Thanks for the great photos, "John H." – also always welcome. 🙂
No mistaking this look as anything but the Mini Cooper of yore … born from the Suez Crisis of 1956 for history buffs.

But alas yorick, the Mini Cooper while small is simply not small enough as Mini's are actually smaller than the VW Beetle of yore (the 1960's also).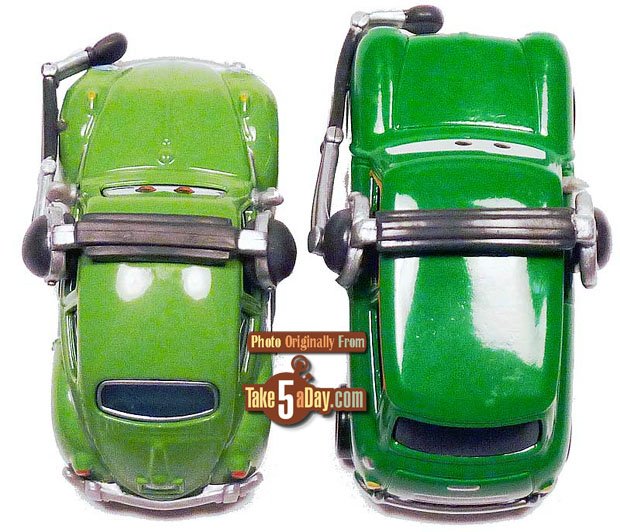 The 60's Beetles have a wheelbase of 94.5″ and the Mini Cooper is around 80″ – even the longer length commercial ones were only about 85." So the debate rages, do you feel cheated if the CARS are tiny but accurate? (Austin should be about Uncle Topolino size or Luigi). Or would you prefer larger but less accurate?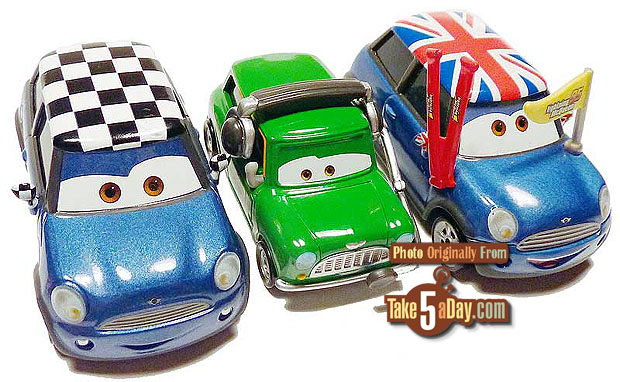 Yea, same deal with the reborn Mini Cooper's – nice looking sculpts but too wide and too big … though here, it's an appropriate scale to each other.
Personally, I give it a B grade. Good sculpt, but slightly too big.
Thanks for the great photos, John H.

metroxing

11 January 2013

Disney Pixar, Disney Pixar CARS 3


4 Comments