Home
»
Internet
Happy Thanksgiving Everyone!
We're taking the day off but come back tomorrow for all the snacks and news …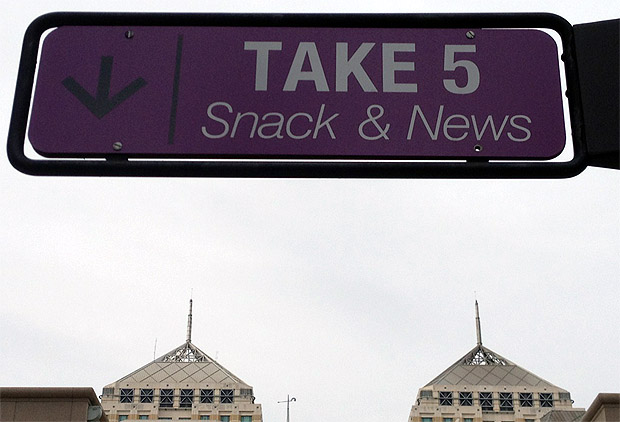 Have a fun and safe Thanksgiving until 8 PM tonight – then go Black Friday crazy! … Well, not too crazy … and if you really can't take more than a few hours of non CAR shopping, tie a rope around your stretchy pants – supermarkets, Rite Aid, CVS and Walgreen's are all open all day, just bring the big wallet if you spot any CARS.
Walmart opens at 8 PM and Target at 9 PM … The elves at those stores do not seem happy … especially when we'll only be in the 8th hour of the 10 hour NFL football marathon …
Thanks, "Nikko" for pulling across 3 lanes of traffic to snap us this nice pic.