Home
»
Disney Pixar
,
Disney Pixar CARS 3
,
Disney Store
Disney Pixar CARS: Frank the Combine Tractor Tipping Box Set – Now Online …
Delayed slightly but now online – CARS Tractor Tipping Set.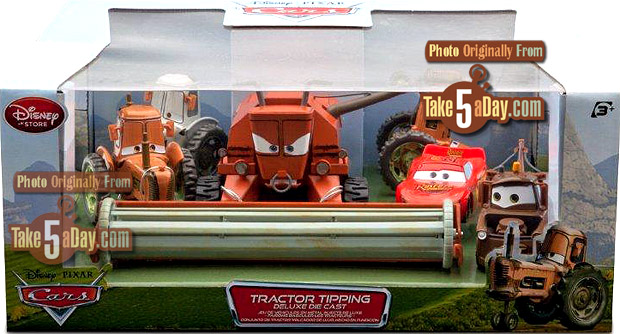 This LIMITED EDITION Box Set will ONLY be available ONLINE and at the NYC Times Square Disney Store.
Not only do you get the beautiful and HEAVYWEIGHT SOLID DIECAST Frank the Combine but 3 Tractors of varying designs (all heavyweight metal diecast also) plus Lightning & Mater …
I never thought a $59.50 box set would be underpriced but it's a bargain!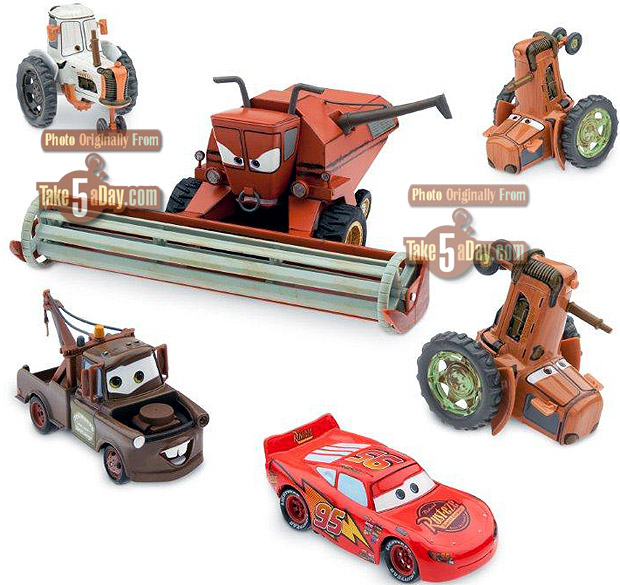 There is some question about how limited of a limited edition it is. I don't have a photo of the back of the box so it does not say if it's limited to X numbers. Generally with every box set release, it is "limited" in the sense that this combination is limited to this production run … unless they say specifically, 1 of X, then it's not really a legal statement. And it's all dependent on sales … if this run sells out in three week, then Disney will bring it back – maybe not with this design or a slightly different Mater but presumably it'll be back – that said, it'll take at least 4-5 months before they can schedule production and get it shipped MINIMAL and of course, fast tracking production is costlier so they will weigh their options – most likely, it's closer to 9-12 months before a Tractor Tipping Box Set comes back … so if something is available once a year, then it's "limited" as the definition goes.
Like original Frank, he was not "limited" as marked on the box but after selling out and was gone for many years, buyers considered him limited and jacked up the price … so at the end of the day, buy it because you want it/like it/love it – whether to open it or just display it – not because it's stamped super limited or limited or unlimited.
And as for pricing, since this is not grouped with theme park merchandise, there is generally no pricing or buying restriction – so if there is a coupon offered – if it's in stock, you should be able to apply the coupon.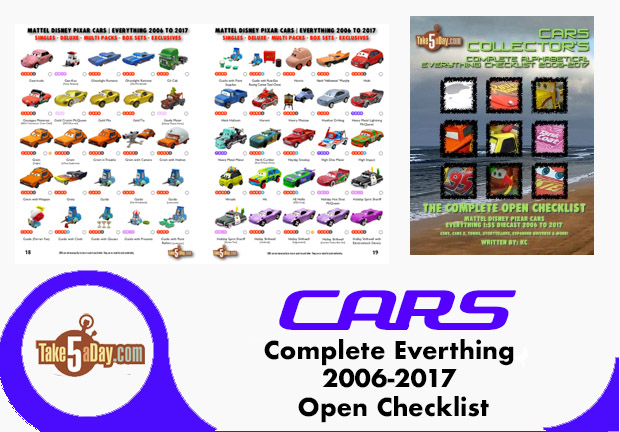 metroxing

20 November 2012

Disney Pixar, Disney Pixar CARS 3, Disney Store


18 Comments