Home
»
Disney
,
Disney Pixar
,
Disney Pixar CARS 3
,
Mattel Disney Pixar CARS
,
Mattel Disney Pixar Diecast CARS
,
Mattel Disney Pixar Diecast CARS 3
Mattel Disney Pixar CARS 2013 Diecast: Collect By Theme Update
As you may know, the 2013 singes are "divided" by theme … now that we know the contents of the first two cases, presumably all the themes have been announced – all the CARS listed as coming NOT shown as part of the theme is now slotted … with one grouping exception …
The Barmaid from the bar scene where Mater & Finn cut a hole – might fall into this theme … filling in the last gap.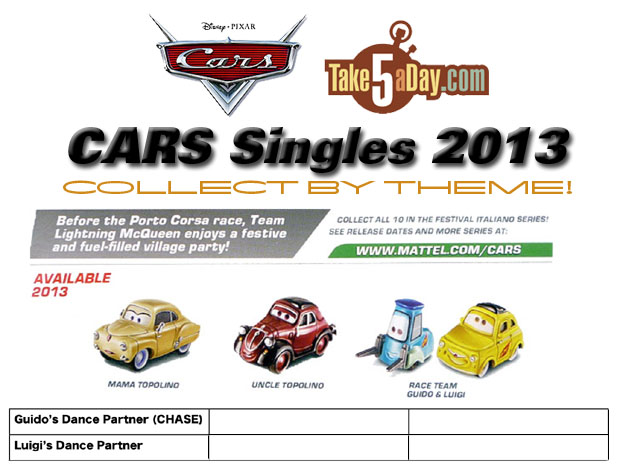 Lots of fun possibilities here outside of Sarge with Olive Oil can …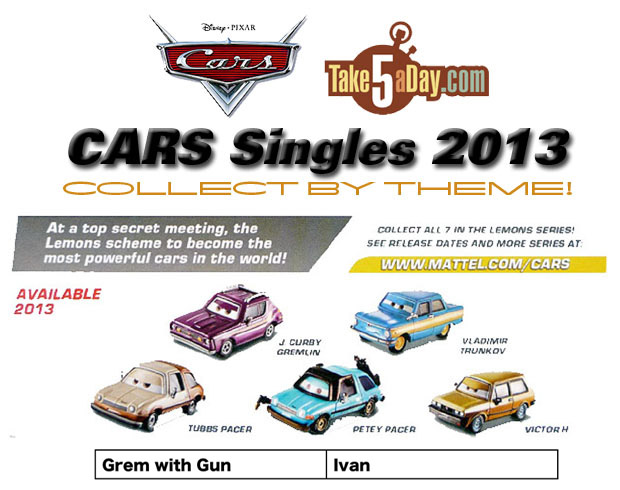 Since it looks like oversized Deluxe are slotted into the numbering system, it's logical for IVAN to slot here …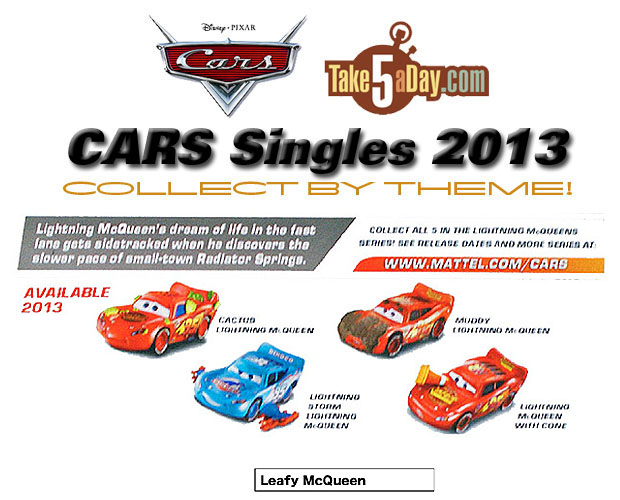 Since regular CARS 1 Lightning fits into Piston Cup, guess that leaves only Leafy McQueen … until it blows into another category … wood it or would it knot?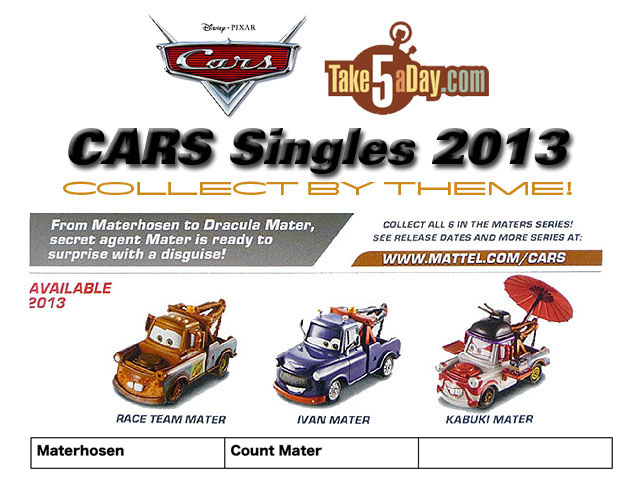 There might be a CARS 1 Mater that goes here … or since they just conjured up a "sleepy" mater, anything is possible …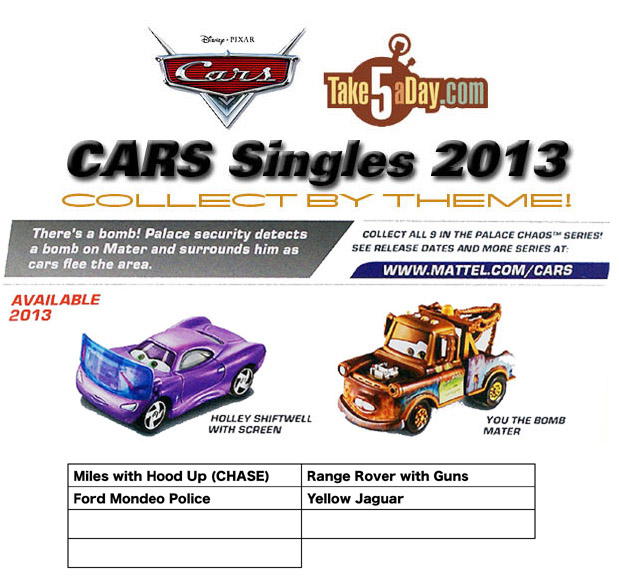 Will we get a re-release of the Queen and the actual appearance of Sgt. Highgear? Or Andy Gearsdale, the military Hummvee?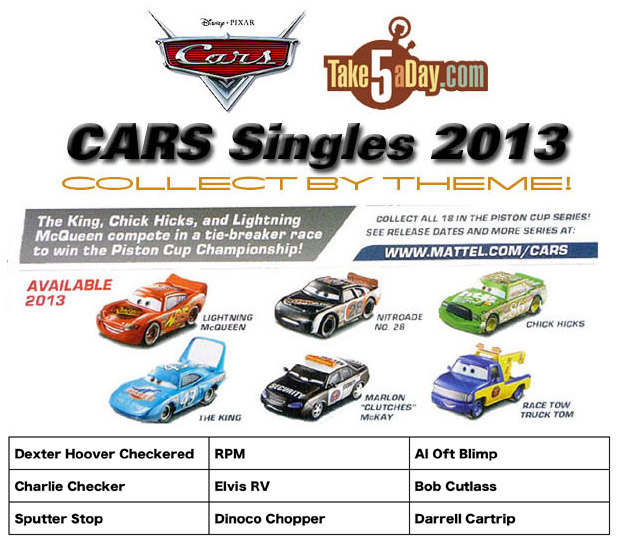 If you add the Deluxe-oversized, it's definitely all filled … but it's hard to tell if 2-packs count as one which it might as the Movie Moments seem to only be assigned one number, that would mean there's another slot as Darrell & Bob Cutlass only counts as one.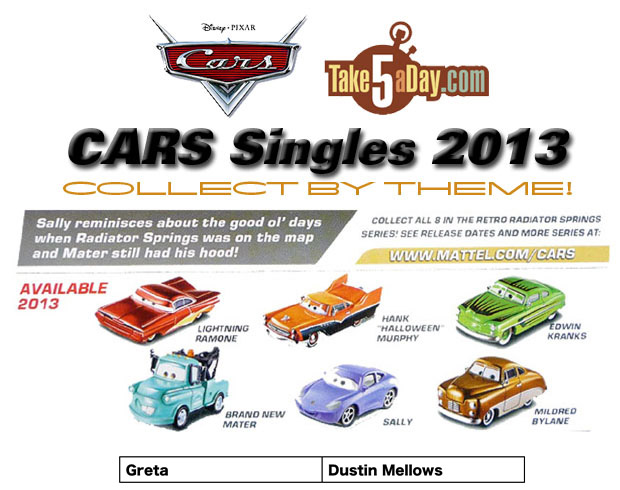 With oversized CARS counting in the numbering, there are only two "old timer" releases not pictured.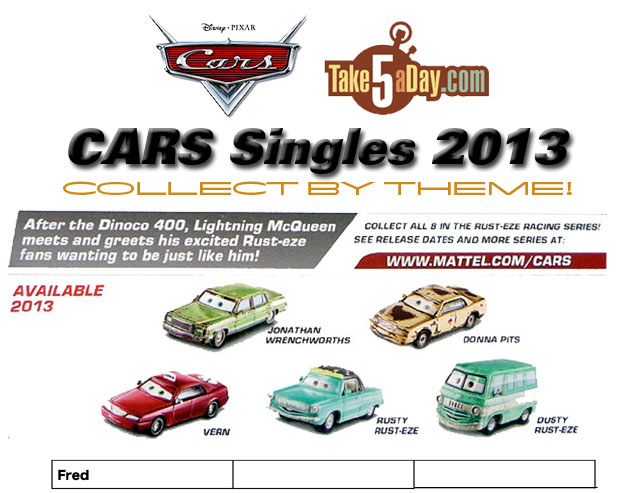 What other two rusted CARS fit or is it like Vern, somewhat random? Mack might fit here?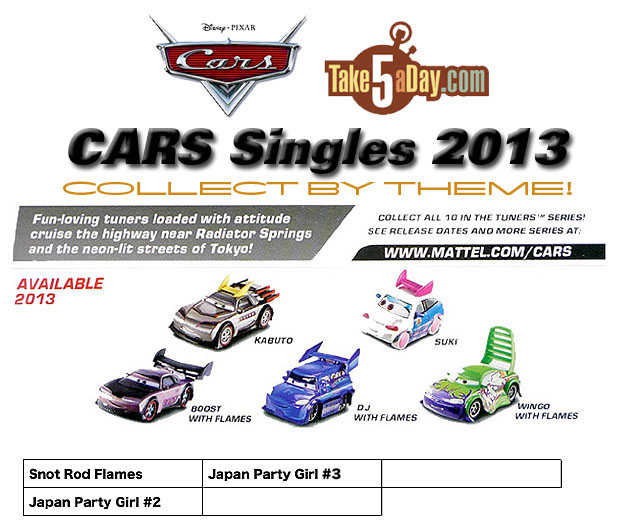 The only ones on the list that I have slotted anywhere are the three Japanese Contestant CARS from the "Wipeout" Game Show Mater & LM watch on the plane. They are listed as singles so do they belong here?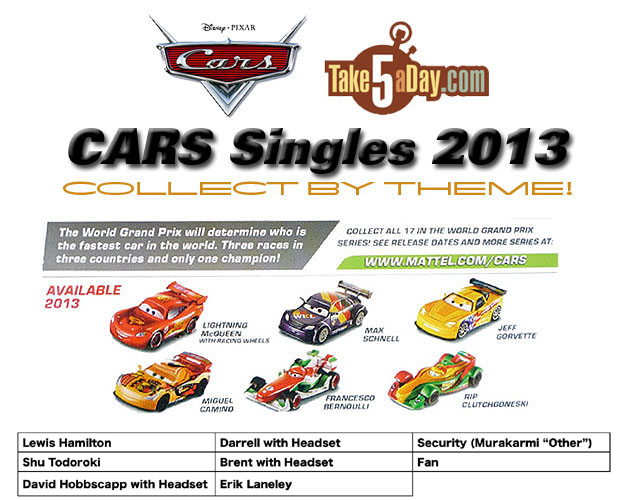 Not sure about the missing WGP racers (surprise, it's not RIP missing!) … since MM's count – that means the missing WGP racers will only in box sets? Of course, they are all re-releases.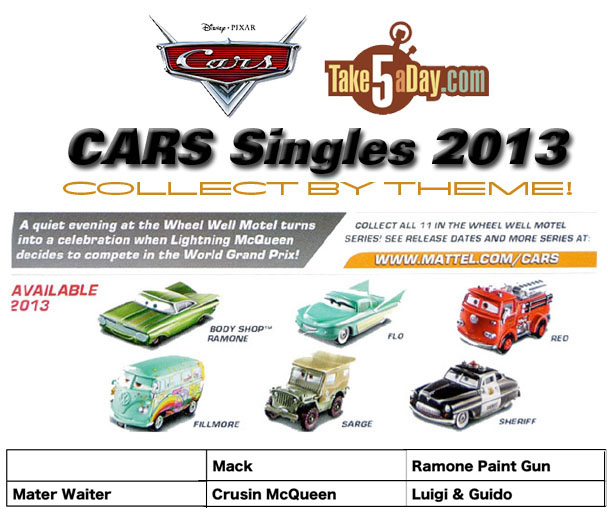 Missing one or two as Mack might be a Piston Cup theme …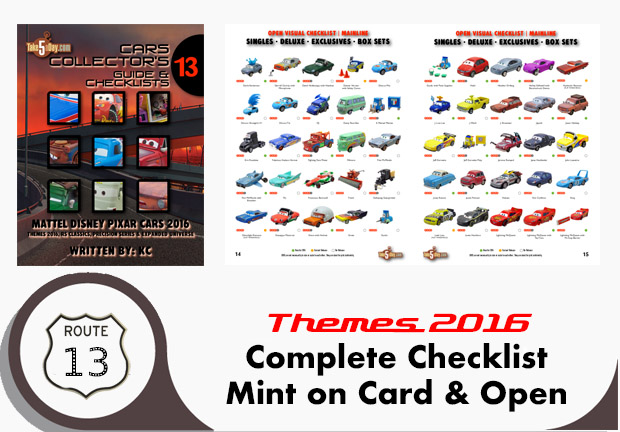 metroxing

19 November 2012

Disney, Disney Pixar, Disney Pixar CARS 3, Mattel Disney Pixar CARS, Mattel Disney Pixar Diecast CARS, Mattel Disney Pixar Diecast CARS 3


16 Comments