Home
»
Disney Pixar
,
Disney Pixar CARS 3
,
Mattel Disney Pixar Diecast CARS 3
Mattel Disney Pixar CARS: Retailer Toy Books 2012
All the major retailers have released their "Toy Books" ads, probably the one of most interest is the Toys R Us one …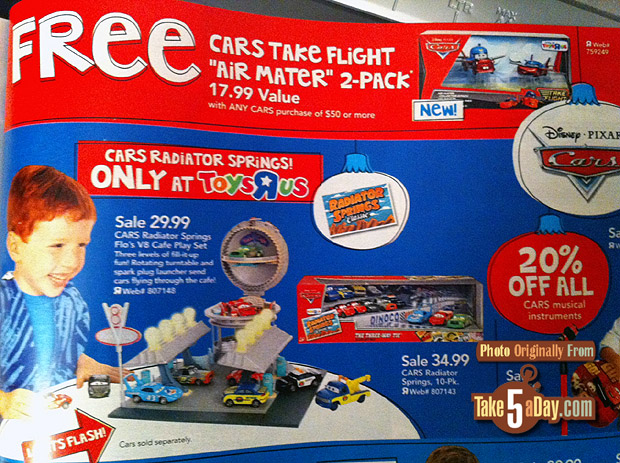 You get the Color Chrome Lightning & Mater Take Flight for free with a $50 dollar purchase which is nice as it seems to include anything CARS related including a CARS guitar …

So, I guess it includes Wooden CARS, video games & clothes also?
Micro Drifters are on sale until November 21 for $5.49. So, WM and Target will price match.
Apparently the Hawk McQueen is the big push as everyone has it on sale … the Kmart Toy Book 2012.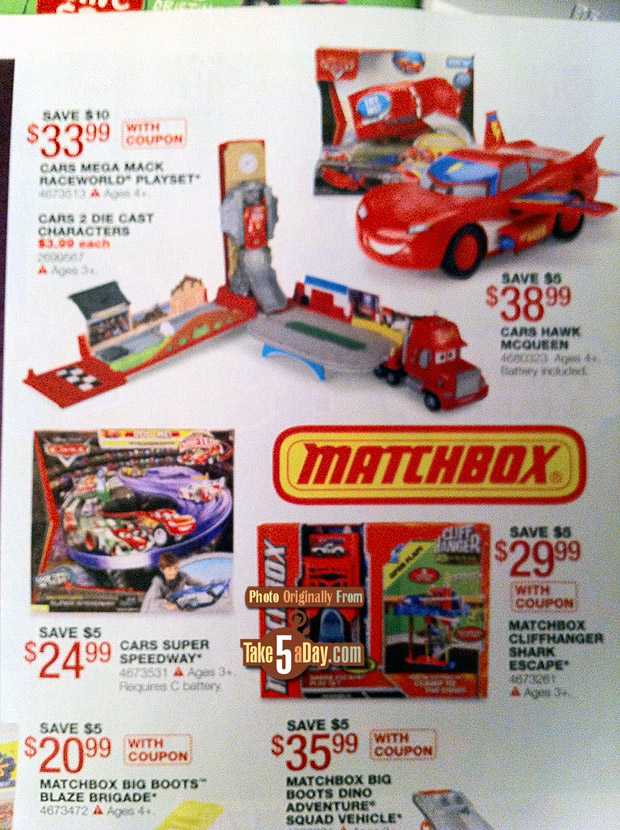 And while WM is surprisingly much higher for the MD Speedway and the Hawk McQueen, they will price match. And TRU will price match is you show them the ad so put it in the big purse. 🙂
The Black Friday ads are not leaked yet so we shall see if there's anything more interesting coming … though clearly everyone else is able to buy giant hunks of plastic much cheaper than Mattel …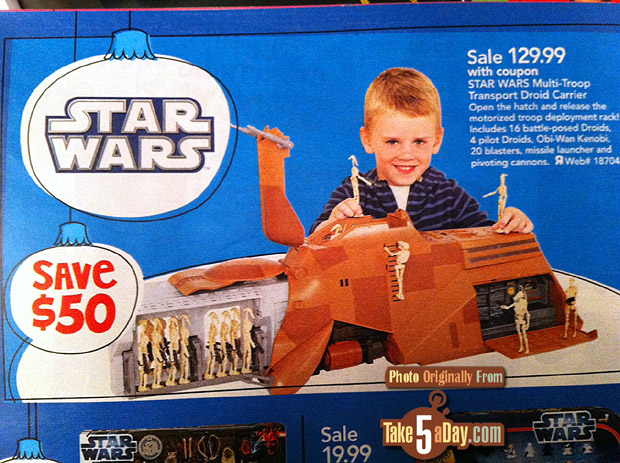 Come on, where's our giant in scale Tokyo racetrack?
And if that's not enough plastic, how about this?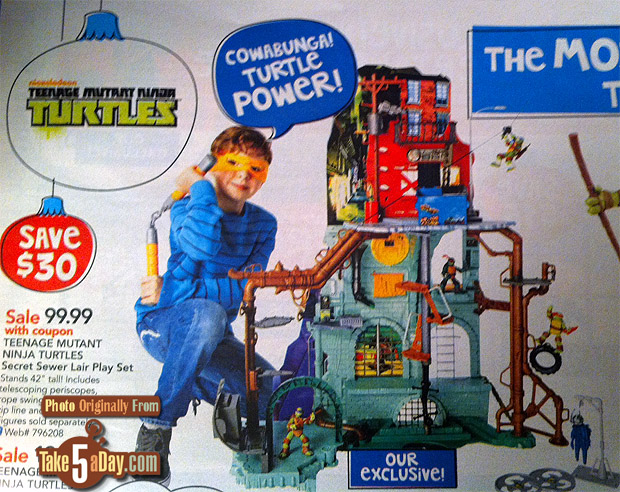 That's practically taller than the 8 year old … how about an oil rig for $99 just like Ninja Turtles … we want a giant playset!
(I couldn't find any CARS in the Target Toy Book but I do not have an actual copy yet, just the online scans – did I miss it?)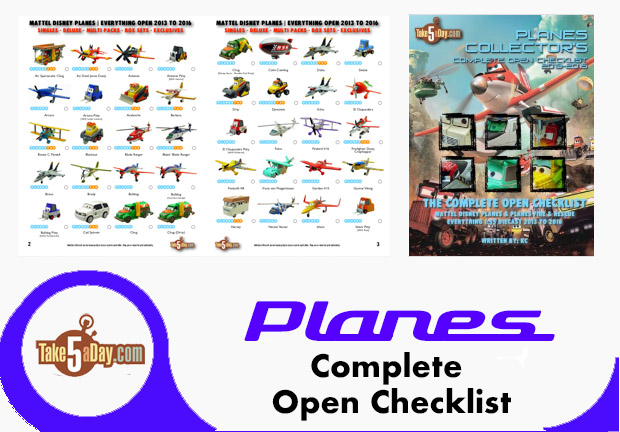 metroxing

31 October 2012

Disney Pixar, Disney Pixar CARS 3, Mattel Disney Pixar Diecast CARS 3


6 Comments