Home
»
Disney Pixar
,
Disney Pixar CARS 3
,
Mattel Disney Pixar Diecast CARS 3
Mattel Disney Pixar CARS 2 Diecast: Tokyo Race Day 7-Pack (Target)
The newest Target 7-pack is here.
If you're going by characters, you get one all new character, David Hobbscapp.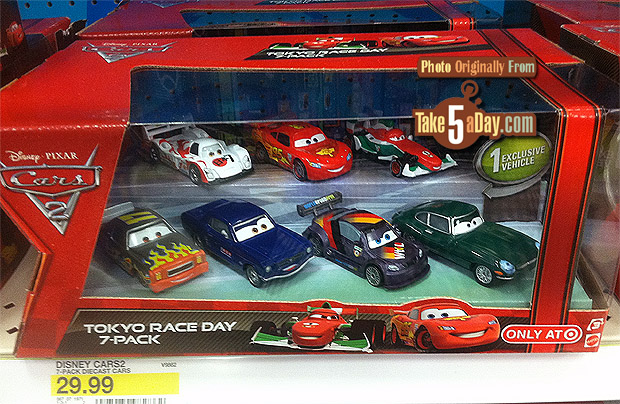 Not exactly the greatest deal of all time.
If you're collecting variants, you do get the unibody Lightning McQueen, Shu Todoroki and Max Schnell "upgrade."
And if you're missing Darrell & Brent, not easy to find as a 2-pack, all together it's not a bad deal if you're just starting out.
For long time collectors, not a great deal.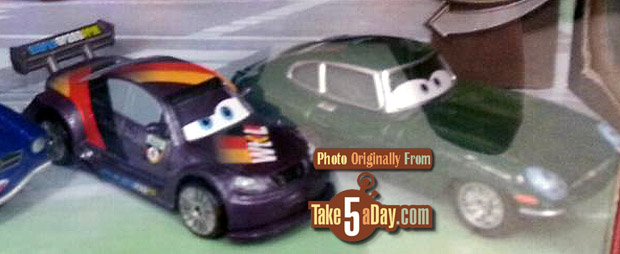 I would also quibble that David Hobbscapp is way too large for a Jaguar E-Type … though the CARS 2 Ford Mustangberger is also way too large for a 1960's Mustang … both should not be the same size or larger than a 1970's Monte Carlo (Darrell Cartrip).
But, I guess the upside is we get more metal …

David Hobbscapp with Headphones is scheduled as a single in the next series … so if you're not too strict in 'collect them all,' you can pick him up for about $25 less … with headphones.
Thanks for the nice photos, "Matt B" & "DDG67."

metroxing

20 September 2012

Disney Pixar, Disney Pixar CARS 3, Mattel Disney Pixar Diecast CARS 3


20 Comments